For Organisation Administrators
Coviu's Enterprise solution allows you to customise and download a wide range of reports for clinical governance.

Configuring your reports:
1. Enter into your Organisation Dashboard and click 'Configure' on the left hand side of the page. Then click the 'Reporting configuration' tab.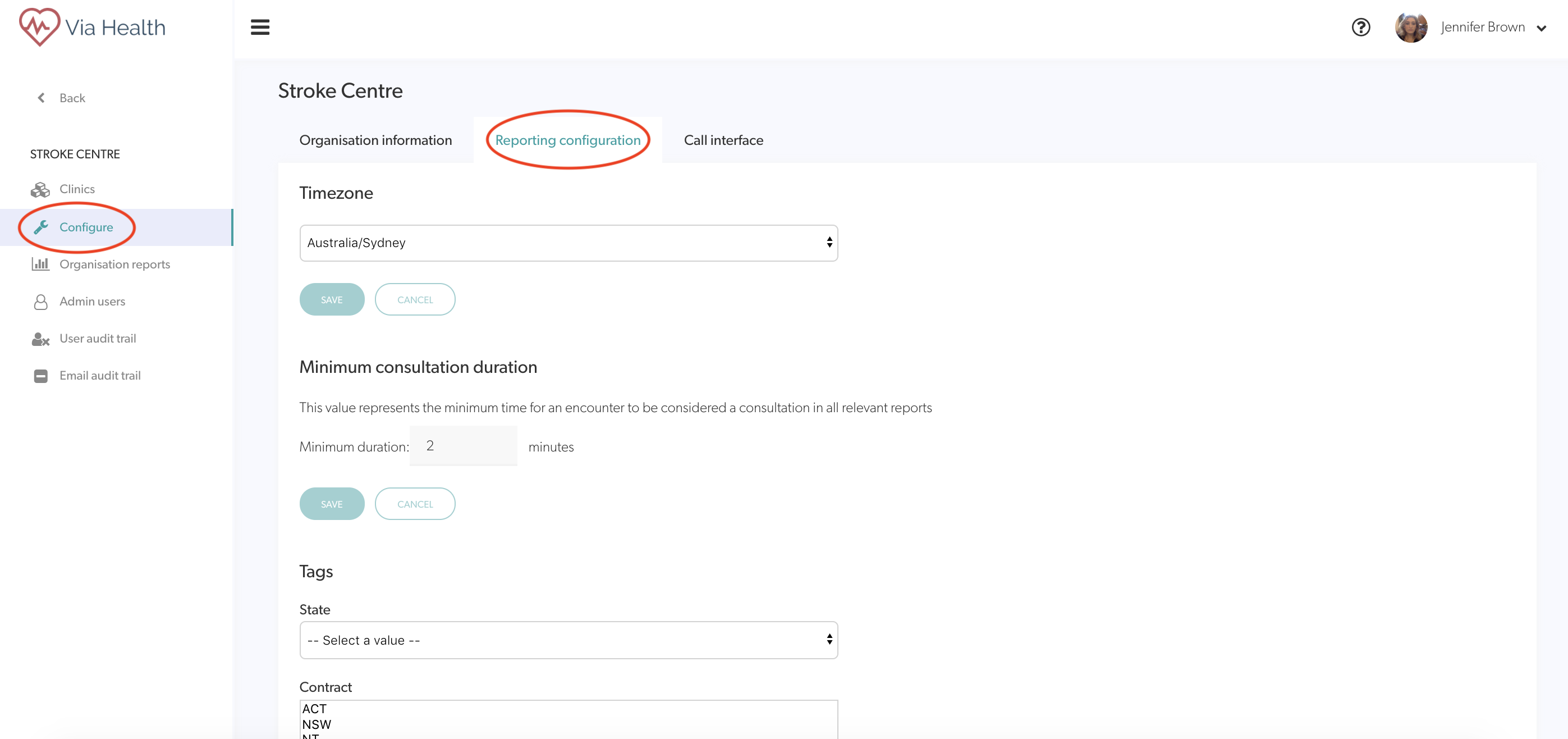 2. Here, you can select the timezone of your organisations location, the minimum duration for a consultation to be included in your reports and any reporting tags to configure the state and contract of your organisation.
3. Ensure you click 'Save' before leaving this page.

Downloading Organisation Reports:
1. Enter into your Organisation Dashboard and click 'Organisation reports'. You will be able to select your reporting period, your timezone and the minimum consultation duration if you haven't already.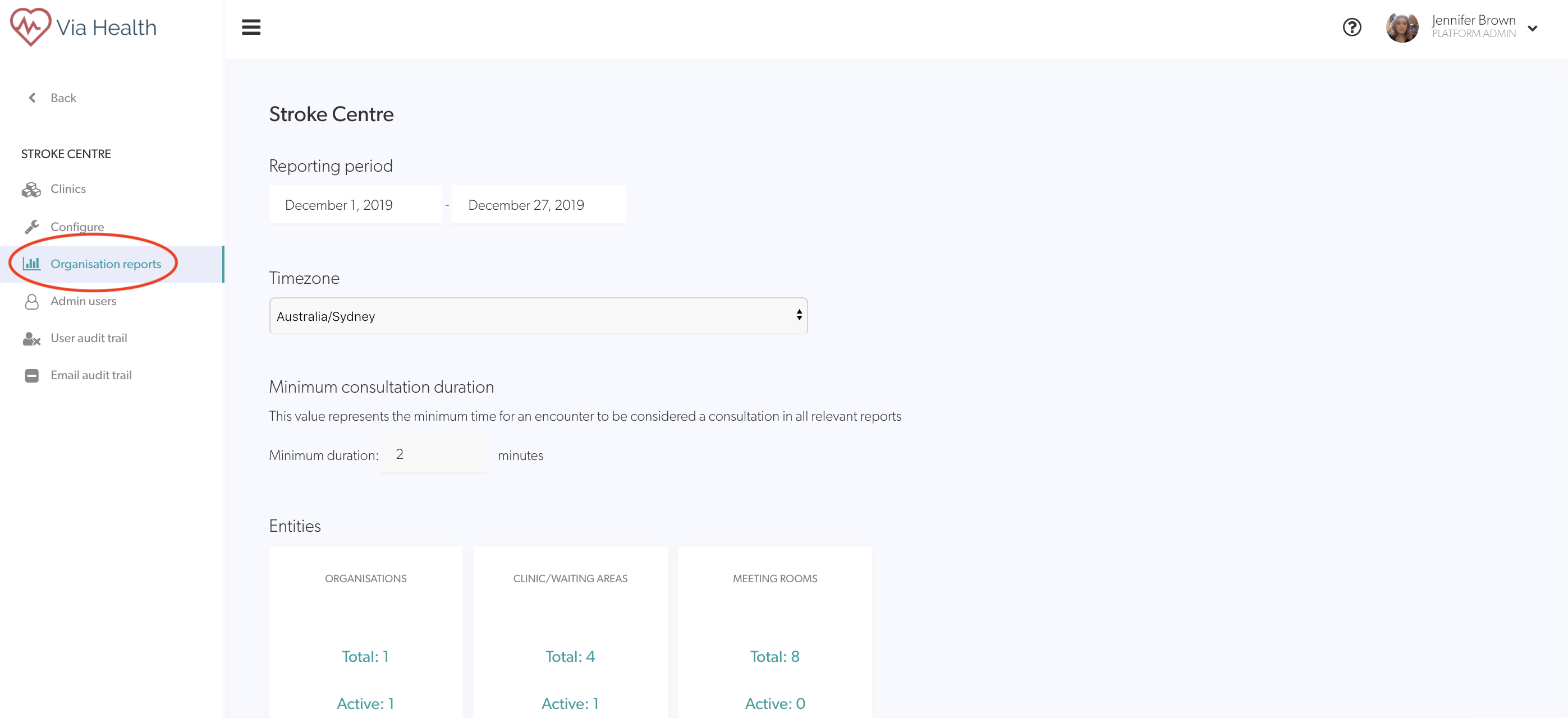 2. Scroll down and you will see the 3 groups of reports available to you. these include:
Entities: Organisations, Clinic/Waiting Areas, Meeting Rooms
Roles: Service Providers, Users
Activities: Consultations
Click the 'Download' button to download the detailed report as an excel spreadsheet.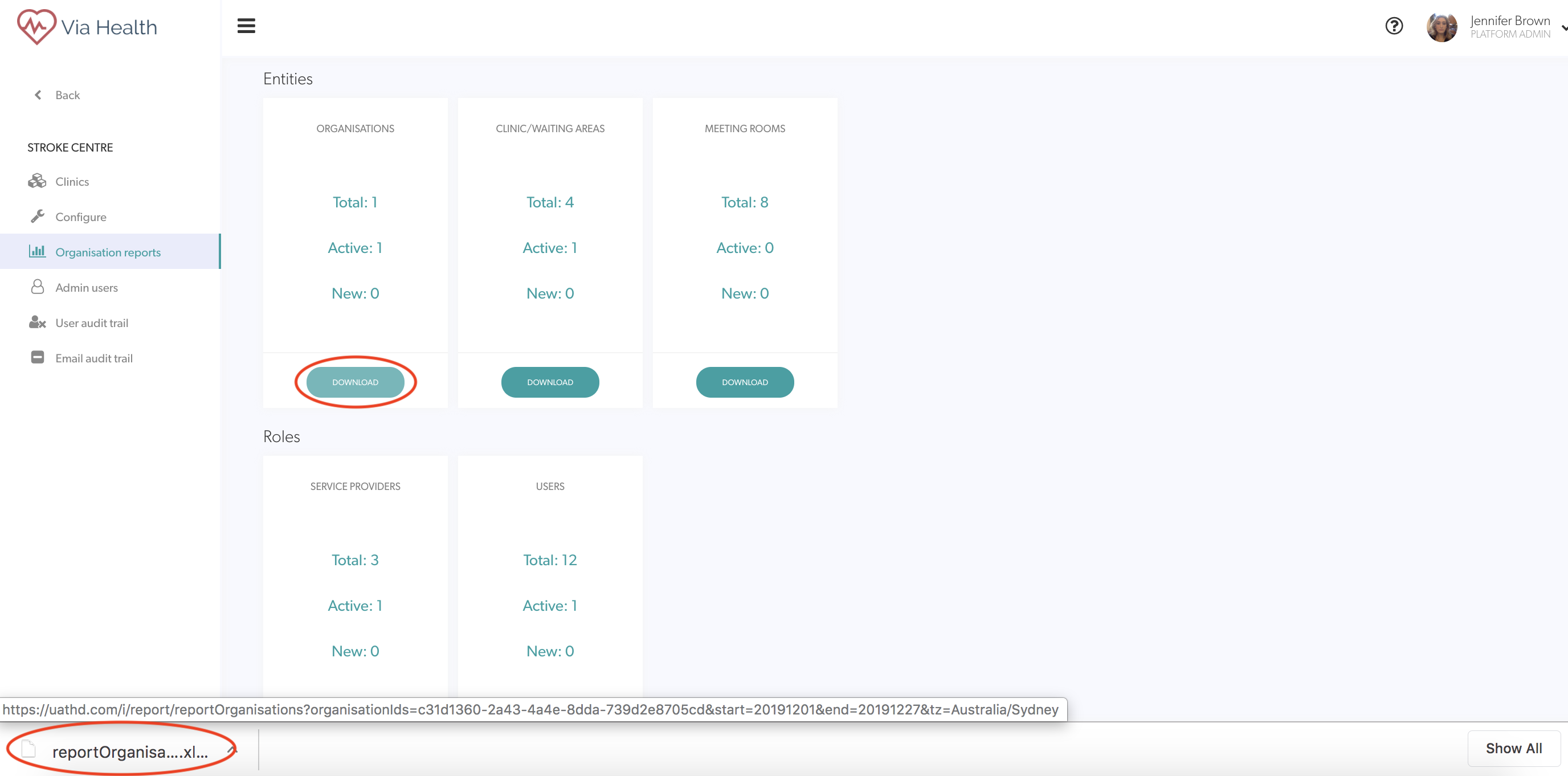 3. Open the download and you will see a 'key' on the left hand side of the excel sheet, which will help you understand the report. then you will see the real time date to the right. You can use these reports to gain insight such as how many video calls each clinic is taking or what the average wait time is for incoming patients.