How to change the currency for patient payments
Instructions to set up required currency to collect payments from patients
This feature is available on Coviu's Professional, Clinic and Enterprise plans.
From your main screen, navigate to "CONFIGURE"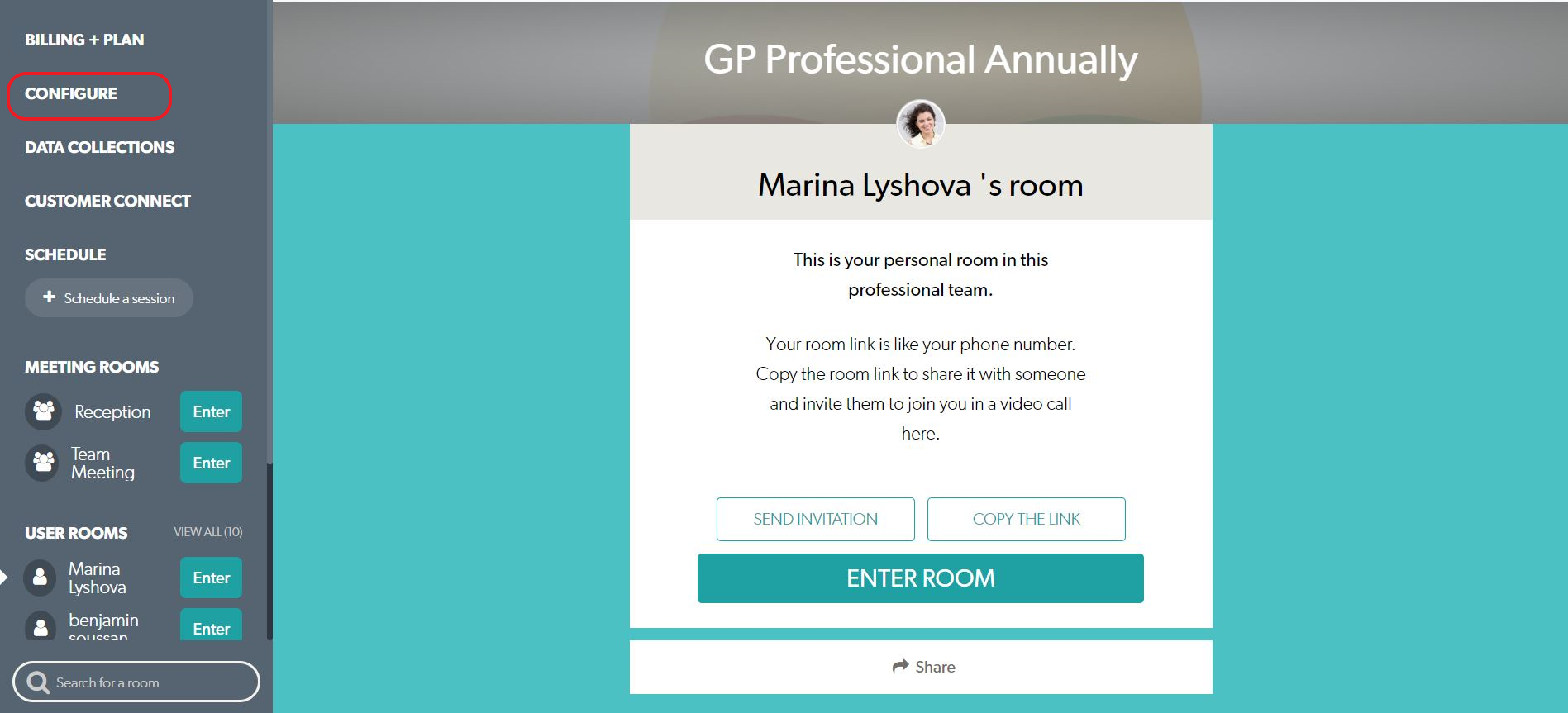 In the CONFIGURE menu, select "Customer Connect"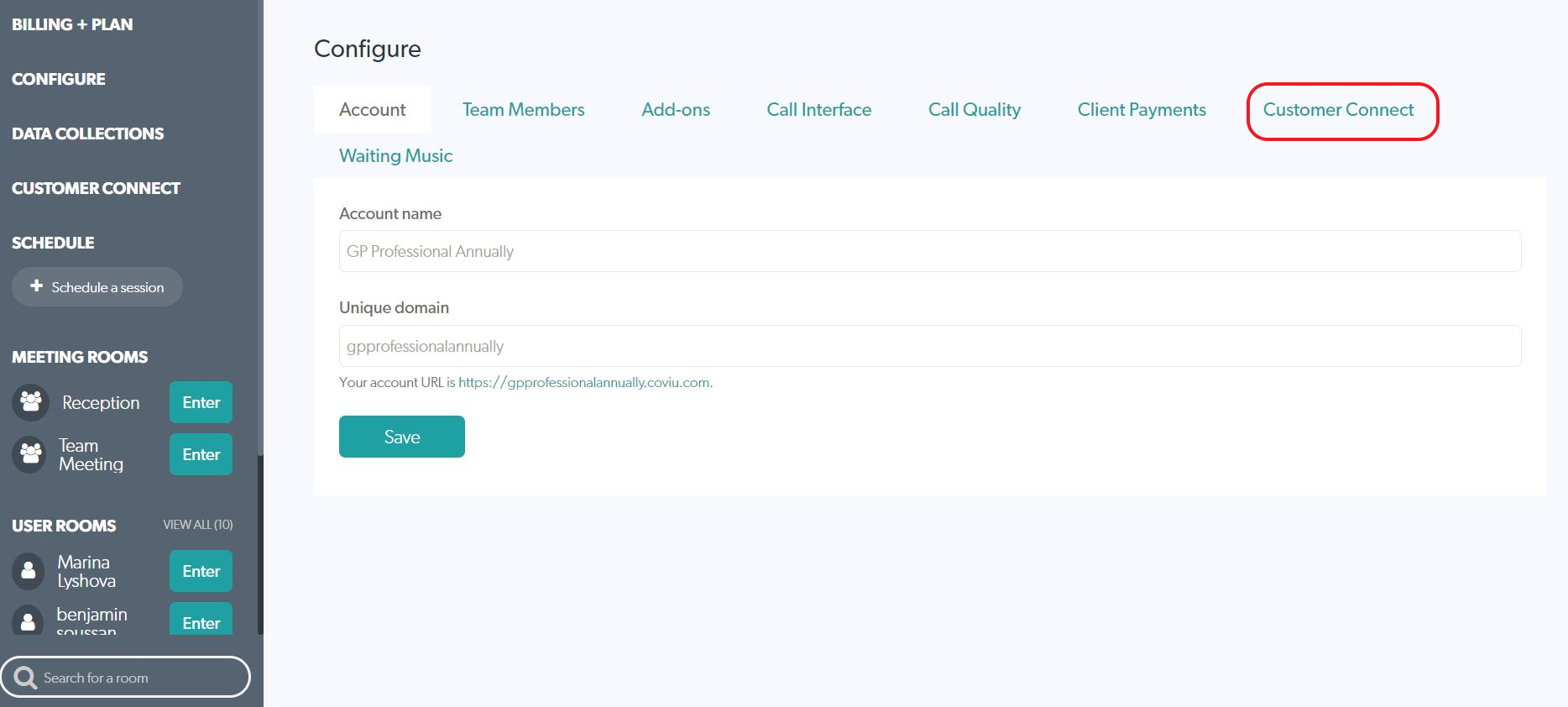 Under "Available modules", you will see the option to turn on "Bookings". Ensure that it is turned on and click "Configure".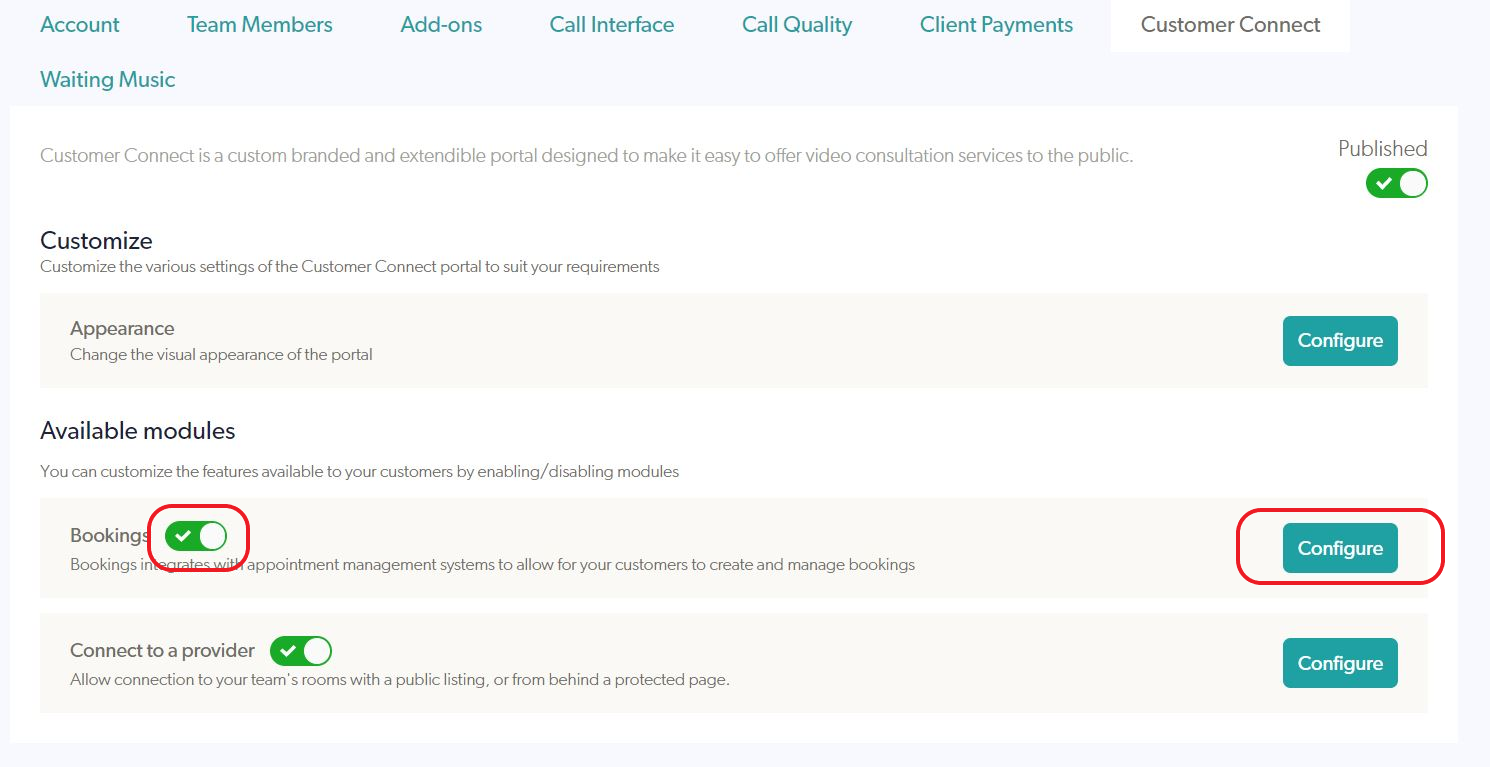 Select the appointment type that you would like to configure.

Scroll back and click on the drop-down box to select currency.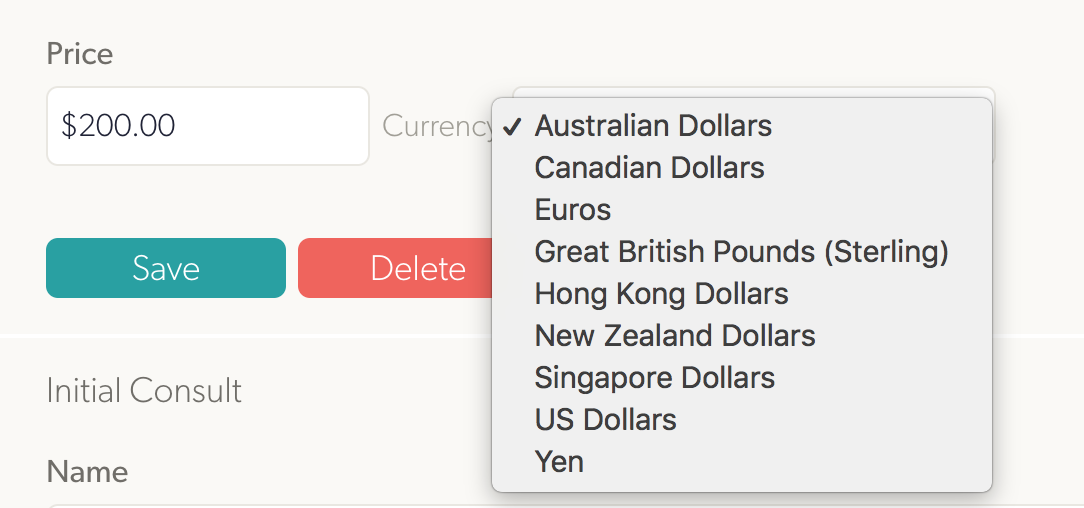 Be sure to click "save" when finished.