This article will show you the steps to choose and register your Username which is used to create your personalized web address to room locations.
Last Updated: May 2022
NOTE: the Practice name and the Username have different purposes. The Practice name designates the overall practice and Username designates the individual User or Team Member.
NOTE: the Username is NOT the Team Member or User Member name for your actual User Room. It is used behind your User Room to create a personalised web address that will be used in the SEND INVITATION or COPY THE LINK buttons sent to your User Room via email, SMS or scheduling software.
NOTE: Usernames must be unique (i.e. you can't use an alias that is already used by another Coviu user). It must only contain letters, numbers, hyphens and underscores.
On this page:
---
How to create a Username
Once the Administrator has configured the Practice name, new Team Members can be invited by clicking on the Invite a team member button. Each new Team Member can now sign in to their account and choose their own unique Username.
Once signed, in go to the upper right-hand corner and click on the drop down arrow to access your profile and click on Edit your profile: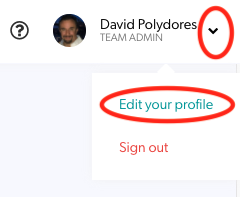 Then, on your "Edit your profile" page type in your chosen Username and click Save.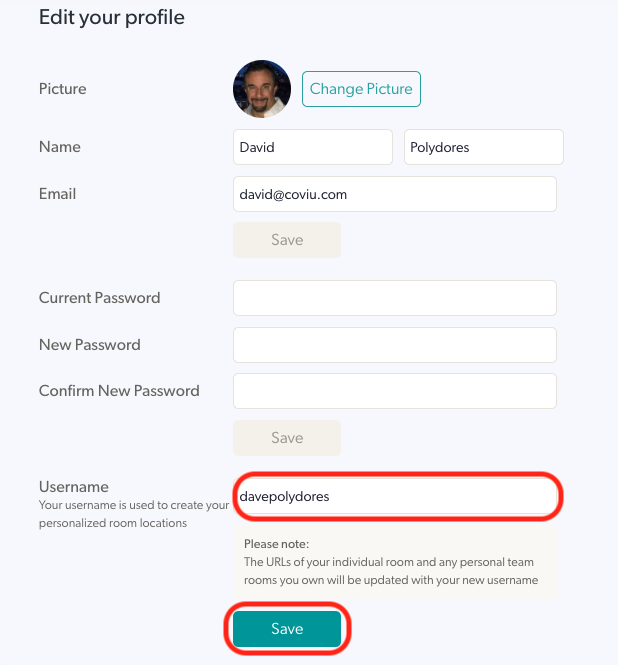 Now, when you send out an invitation to your User Room via SEND INVITATION or COPY THE LINK buttons the generated link will reflect your chosen Username as as web address which will include the previously created Practice name with the Username:

An invitation sent by clicking the SEND INVITATION button from your User Room, will be viewed by the recipient like this (notice the Practice name and Username are part of the web address):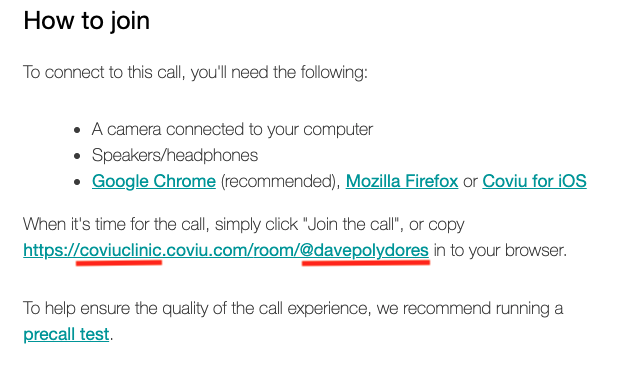 To find out how to choose and register a Practice/Account name click here.
---
More support options
You have completed another Coviu help article. You now know how to choose and register a Username.
If this is not what you were looking for, explore our knowledge base and search for another article from here.
If you still require any assistance, please do not hesitate to get in touch with our friendly Customer Success team using any of the contact methods available here.