Coviu and ezispeak have partnered to offer on-demand video language interpretation across Australia. Unlike most other Language Service Providers, no pre-booking is required. ezispeak will connect you with an interpreter in under 3 minutes!
This addon requires both a Coviu account and ezispeak account. If you don't have an ezispeak account, simply sign-up here.
Setting up ezispeakhealth™ - Once off configuration for Admins


1. Install the ezispeakhealth™ add-on.
2. Log in to Coviu as normal.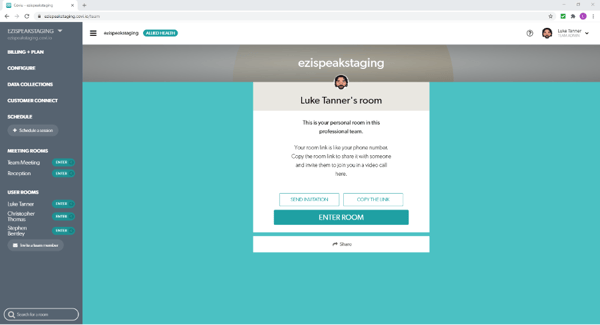 3. Click the
Configure
tab, then go to the add-on section and select
configure
on ezispeakhealth.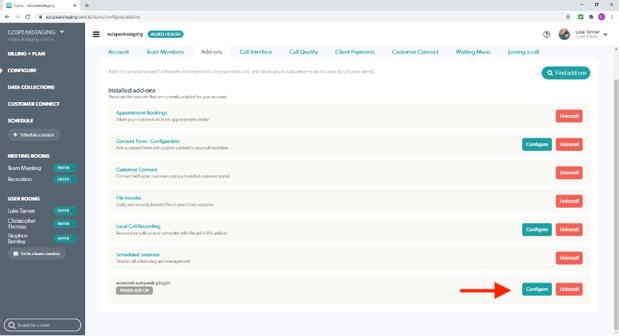 3. You will be asked to enter some details to confirm your ezispeak account. These include:
ezispeak Client ID: this is where you enter your 5 digit ezispeak PIN code
Required Data Capture: your user defined data capture label
Custom Data 1: user defined data label
Custom Data 2: user defined data label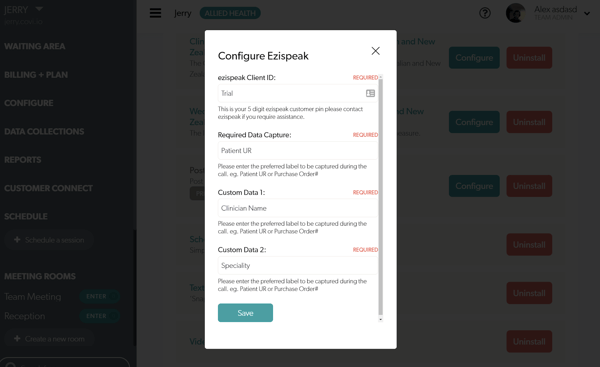 Using ezispeakhealth™ in a Coviu call

1. From within the main Coviu screen, click on the translate button in the upper right-hand corner. This will bring up the Add Interpreter menu: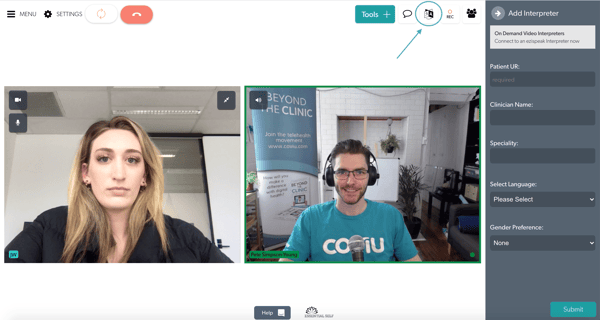 2. In this menu, enter your required user details and language/gender preferences:
Field 1: This is the Required Data Capture field you named in the configuration screen.

Field 2: This is the Custom Data 1 field you named in the configuration screen.
Field 3: This is the Custom Data 2 field you named in the configuration screen.
Select Language: Choose your required language
Select Gender: Choose the gender of the required interpreter


3. Once you have clicked submit, ezispeakhealth will send out a request to suitable interpreters.
 
4. Once an interpreter has been found, they will appear in the Call Manager. You can now add them to the call by clicking Accept: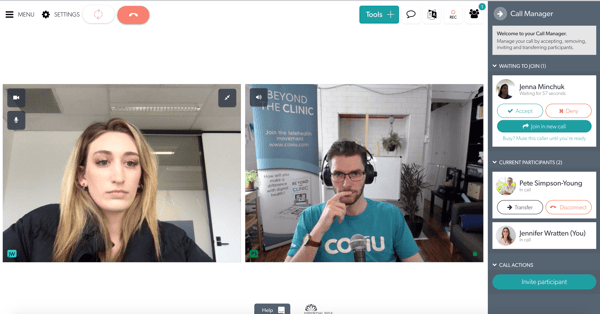 5. Once they are added to the call, you will see them in the main screen alongside your patient. You are also able to transfer the interpreter to another Coviu user room or disconnect the interpreter from the call.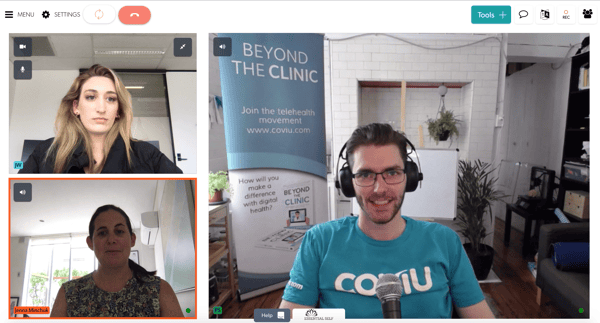 And that's it! It's super simple to use, but if you need help, please contact Coviu's Customer Success Team here.