This article will explain how to invite a client into a Telehealth session.
Last updated: Sept 2021
How to invite multiple Clients to a session
How to invite a Client into your session
To invite a client to your session simply log into your account here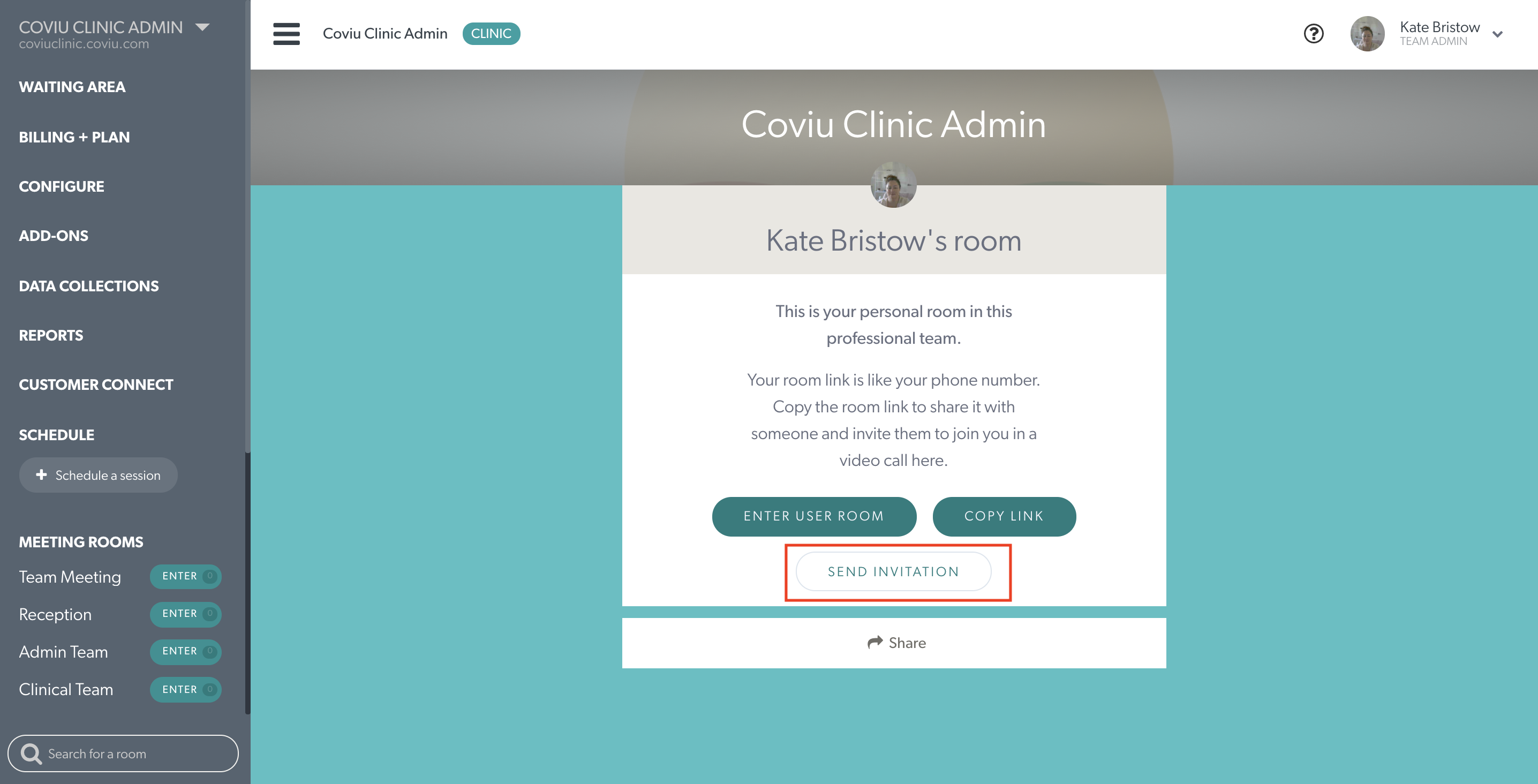 Then type in the email address of the recipient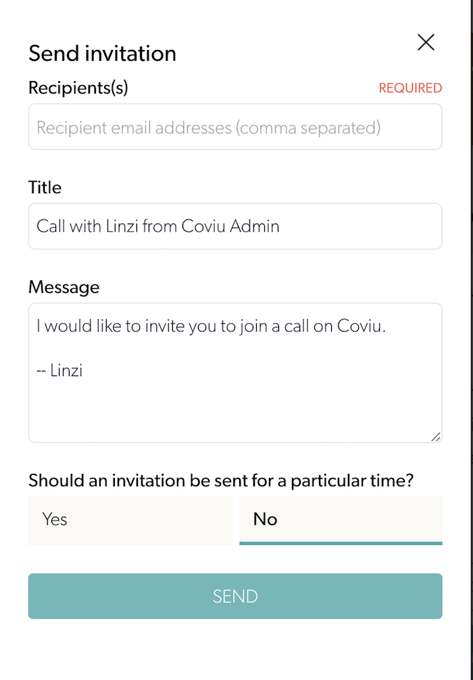 Your clients will then receive an email from you to join the session.
The email domain name is "invitations". If the client cannot find the email, please ask them to check the spam/junk folder or search their email for "invitations"
The email will look like this.
The client simply need to click the button that says "Join the call"
If your client require more information on how to get Telehealth ready please send them to our Patient information page here




If you want to see what it looks on a video tutorial:
You have completed another Coviu help article. You now know how to invite a Client or multiple clients to a call.
If this is not what you were looking for, explore our knowledge base and search for another article from here.
If you still require any assistance, please do not hesitate to get in touch with our friendly Customer Success team using any of the contact methods available here
Author KN