The Coviu Dashboard
This article displays and describes some of the main features on the Coviu Dashboard.
Last updated: Dec 2020
The Coviu Dashboard will look a little different depending on the plan your organisation has chosen and also your role. Fundamentally, it will look like one of the two screen captures shown below.
The Dashboard is generally the place you will land when you log in to Coviu, and provides access to a number of features and functions. The Dashboard will also give you access to your clients/patients via the Waiting Area if you are on the Clinic plan or your organisation has chosen an Enterprise plan.
Click here to determine which plan you are on. Otherwise, read on.
The Dashboard for the Starter and Professional plans: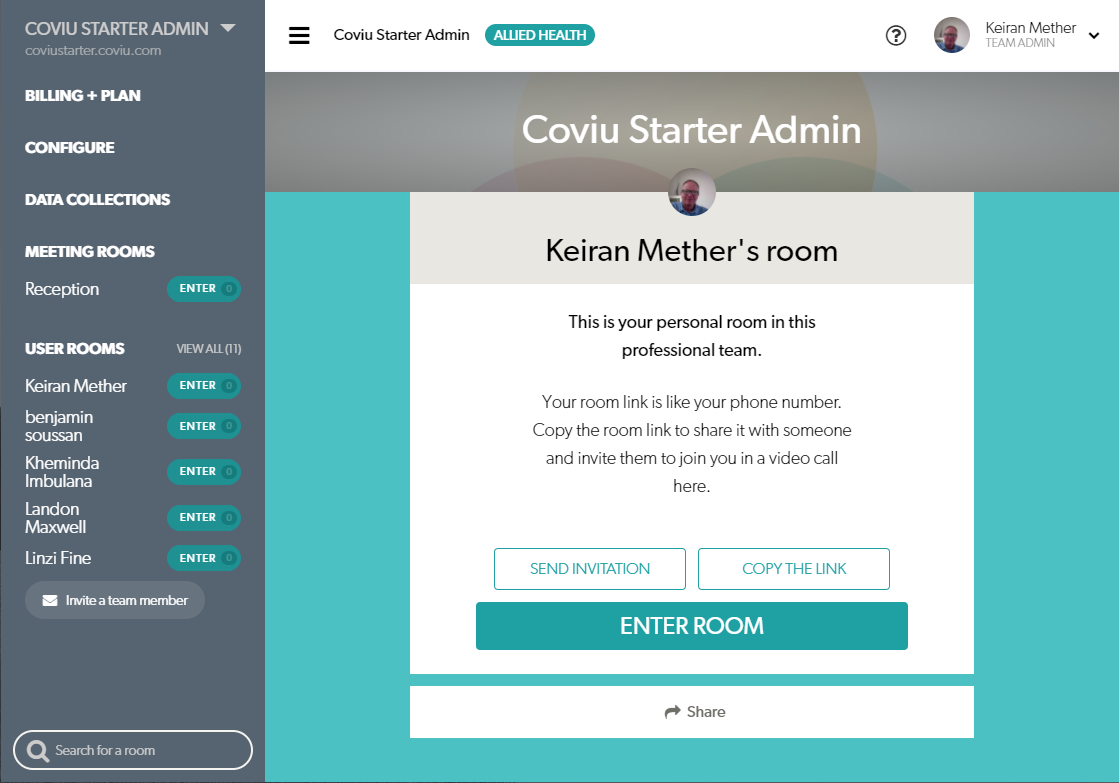 The Dashboard for the Clinic and Enterprise plans: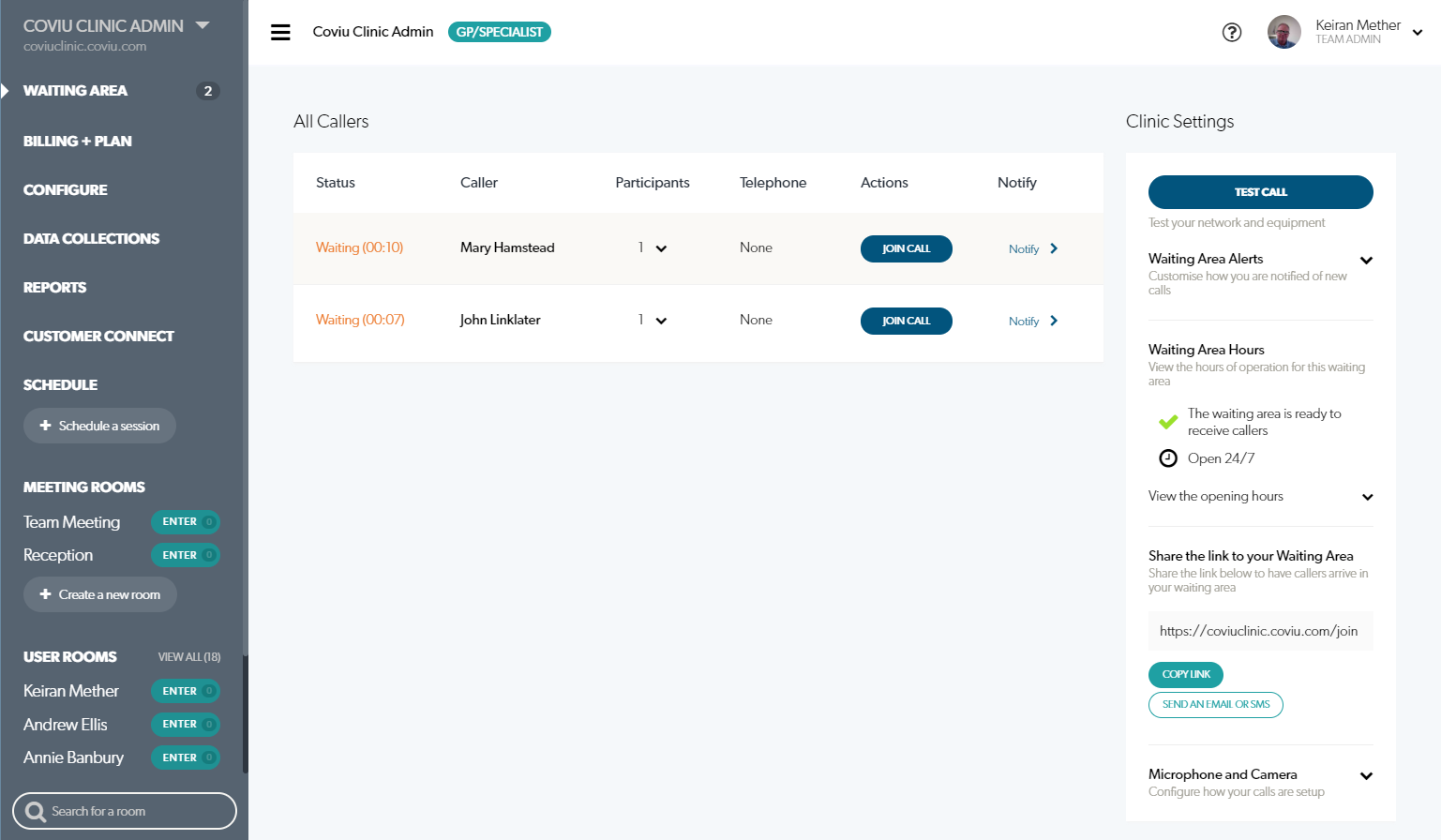 Author: KM