Coming Soon: Coviu Welcome Dashboard and Call Interface
Some big enhancements are coming soon to Coviu. This includes a new Coviu Welcome Dashboard and a revamp of the Call Interface!
The new Welcome Dashboard will make it easier for you to get started, providing you with access to all your most-used tools in one place. In addition, the Call Interface will become more streamlined, making it easier to navigate during your consultations.
More details will be provided in the coming weeks, but for now, here is a little sneak peek...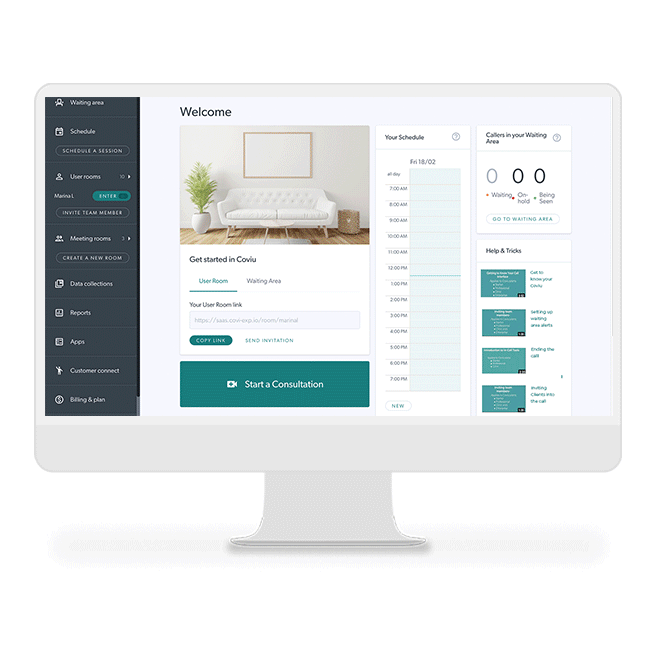 Please contact support@coviu.com for any questions.
Updated 24/02/22