Customer Connect Booking Provider Update
We are excited to announce that now, via Customer Connect you can add a new Booking Provider - Microsoft Office 365 Exchange.
This will allow Customer Connect to mirror your Exchange Calendar so that appointments cannot be booked if you appear busy during certain times.
This feature is installed by default on Premium and Enterprise plans. For all other plans, you can purchase this update for $10 per month.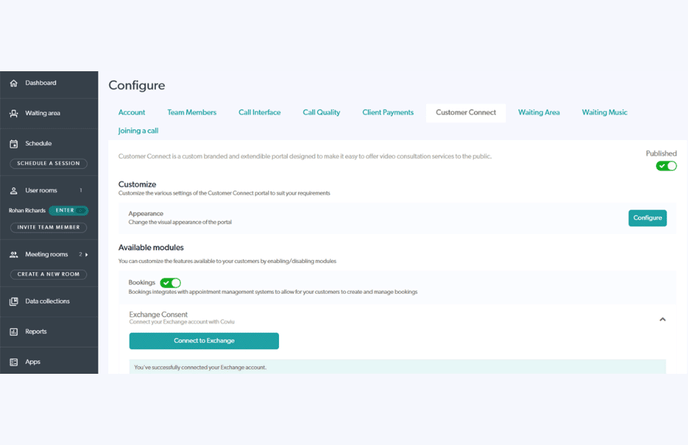 Please contact support@coviu.com for any questions.
Updated 26/04/22