Dark Background Option
There is now the option to set a dark background to the in-call interface. You can now choose from tinted grey (default), white or dark! To enable, click on the 'Configure' and the 'Call Interface' tab.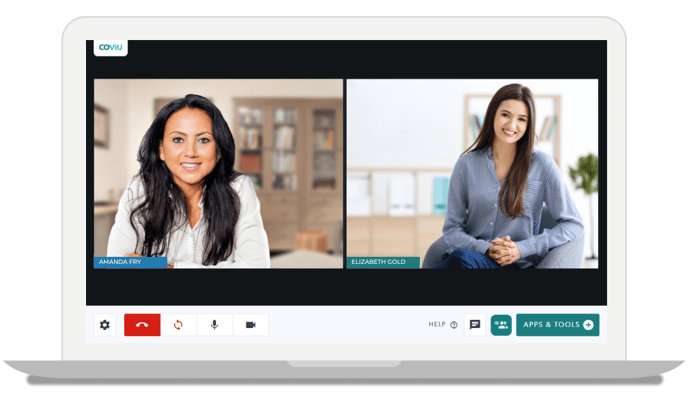 Configure -> Call Interface -> Choose a Background Colour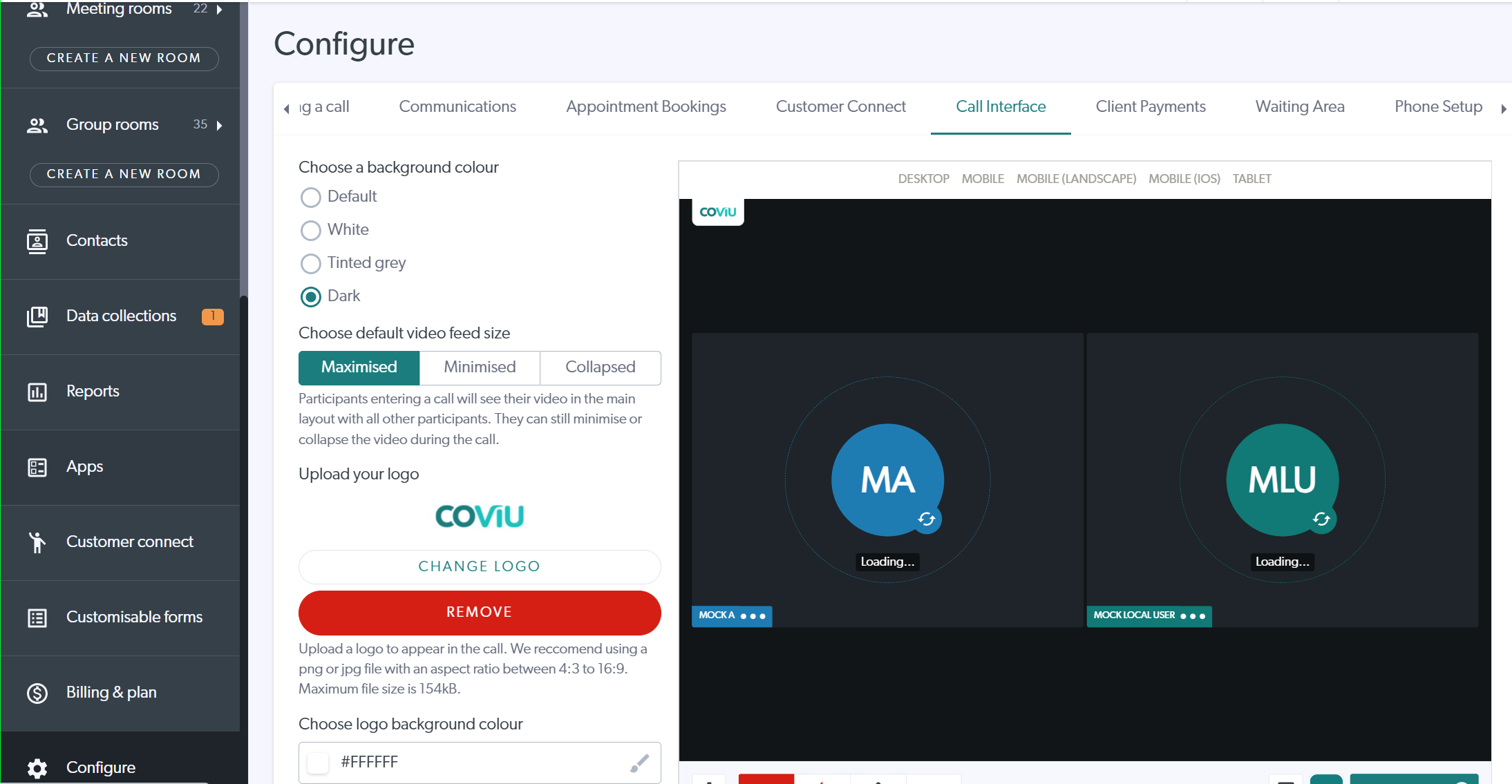 Please contact support@coviu.com for any questions.
Updated 22/06/23