Introduction to your Enterprise Telehealth Platform
Enterprise - How to reset your password
This article describes how to reset your Coviu password on your Enterprise platform.
NOTES:
If you are on one our subscription plans, click here for instructions on how to reset your password. Not sure what plan you're on? Click here.
If your organisation uses Single Sign-on (SSO) and has integrated it with Coviu, then the password you use will be your corporate password.
Last Updated: June 2022
On This Page:
---
Where do I change my password?
Visit your Enterprise platform as you normally would.
Under the email address and Next button, click the Reset your password link.
Enter your email address and follow the prompts.
Check for the password reset email in your email account and follow the prompts to reset your password.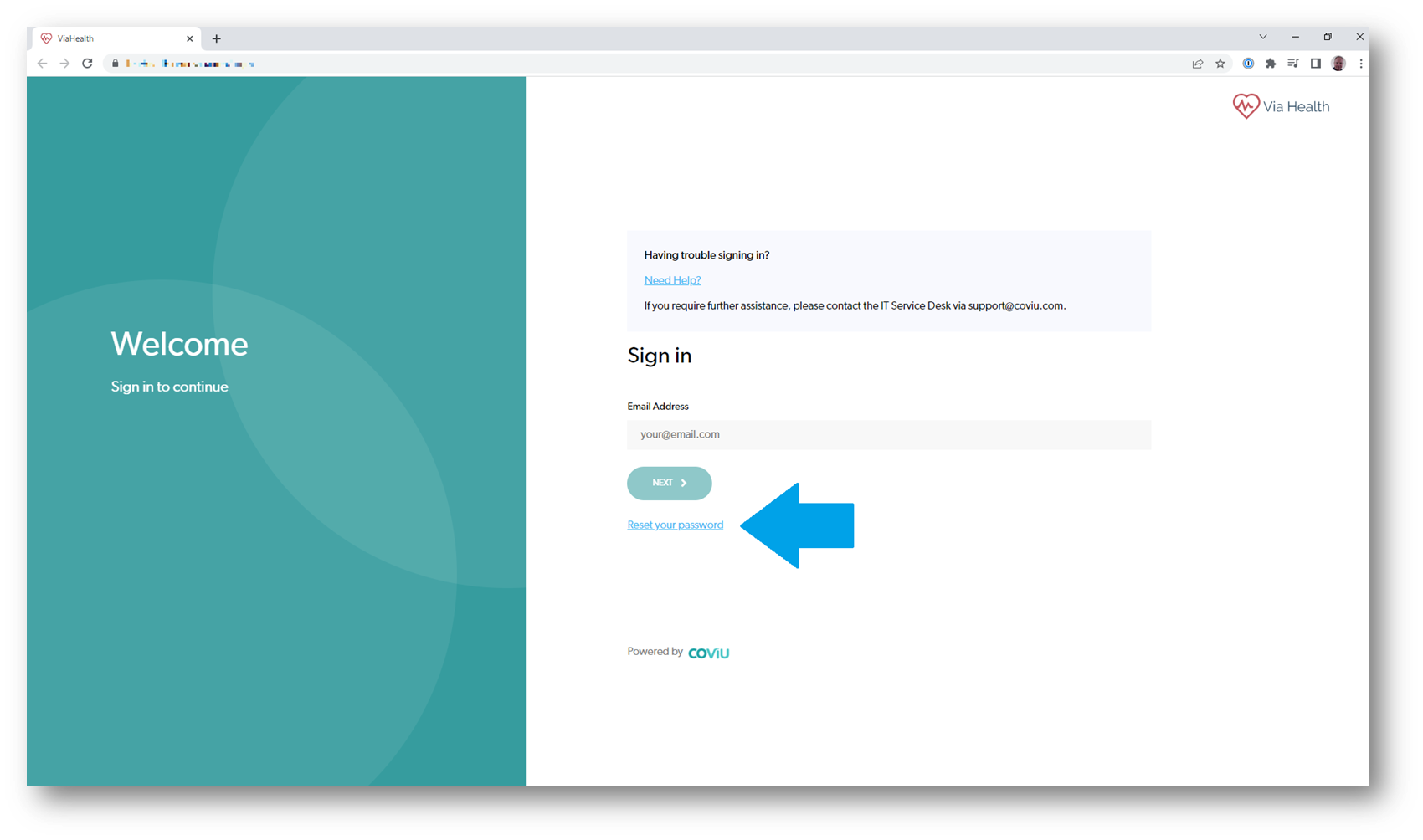 What are the password requirements?
It must at least be 13 characters long, but there are no rules around letters, numbers or special characters.
---
More Support Options
You have completed another Coviu help article. You now know how to change your password on the Enterprise platform.
If this is not what you were looking for, explore our knowledge base and search for another article from here.
If you still require any assistance, please do not hesitate to get in touch with your Clinic Administrator in the first instance, or our friendly Customer Success team using any of the contact methods available here.