This article describes how to minimise (and maximise) your video feed when in a call. This process can be used at both the provider end and the patient/client end.
Last Updated: Nov 2021
On this page:
---
How do I minimise my video feed?
You can minimise your video feed when you are in a call. Your patient or client doesn't need to be in the call at the time. To minimise the feed, follow these steps:
Log into Coviu as you normally would.
Enter the call as you normally would (this could be your User Room, a Scheduled Session or joining a patient in the Waiting Area.)
Click the Hide Local Video feed button toward the top right corner of your video window. This will hide you video feed and only show your client or patient.
Or, watch this GIF: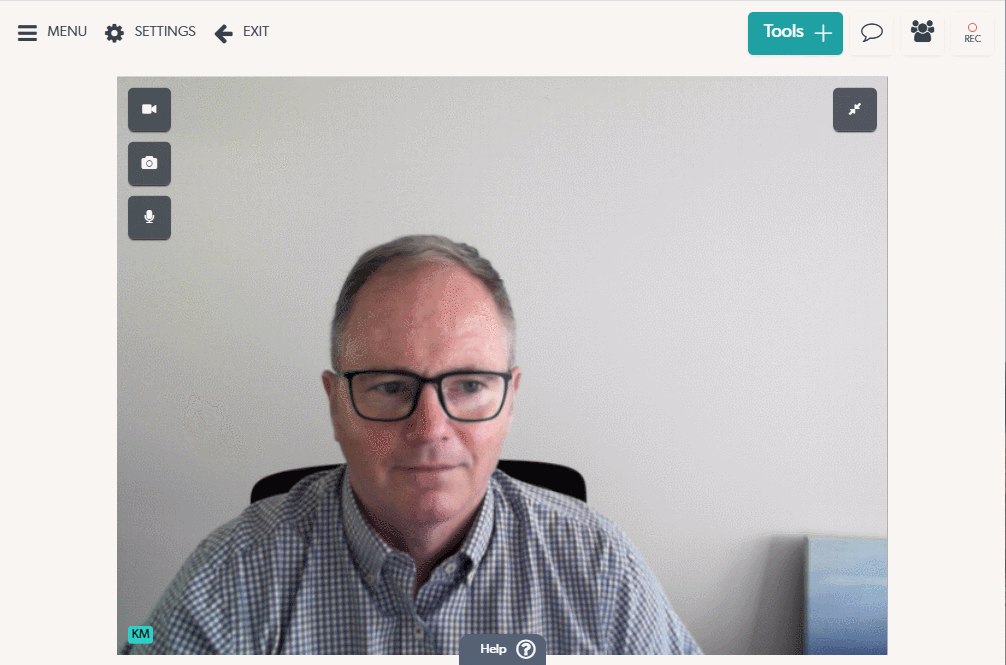 How do I maximise my video feed?
Click the Settings button (or the Cog) toward the top left corner of your video feed.
The click the Display Local Video button on the resulting menu.
Your video feed will return to the main display.
Click the Settings button again to close the Settings menu.
---
FAQs
Can I make it a thumbnail?

Not quite! You can click your clients video feed to make them more prominent and your video feed smaller.

Can I move the positions of the video feeds.

No. Not at this stage.

Can I adjust my video feed prior to entering the call?

No. Turning your video feed on and off can only be done in the call.

Can I set it to permanently off?

No.
---
More Support Options
Check out this help article for adjusting the video feed(s) when you are sharing a screen or other resource.
You have completed another Coviu help article. You now know how to minimise and maximise your video feed.
If this is not what you were looking for, explore our knowledge base and search for another article from here.
If you still require any assistance, please do not hesitate to get in touch with our friendly Customer Success team using any of the contact methods available here.