Need to book in a Coviu Support Session?
This article shares how you can book in a Coviu Support Session with our friendly Coviu Support Team!
To book a private complimentary Coviu Support Session with a Support Team Member, please find a day and time here.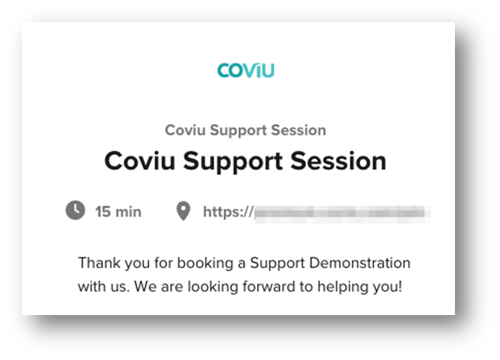 Alternatively, please contact our Coviu Support Team through Live Chat or by phone at +61 2 7908 1346 (9 am-5 pm AEDT).
We look forward to meeting you!
---
More support options
You have completed another Coviu help article. You now know how to book a personal support session with our Customer Success Team.
If this is not what you were looking for, explore our knowledge base and search for another article from here.
If you still require any assistance, please do not hesitate to get in touch with our friendly Customer Success team using any of the contact methods available here