Calendar User Filtering System
Here is a quick guide on how to filter team members' booked sessions in the schedule.
Let's start with what you see when you first click on the schedule. By default, the schedule will now only show the sessions booked in which you are the host.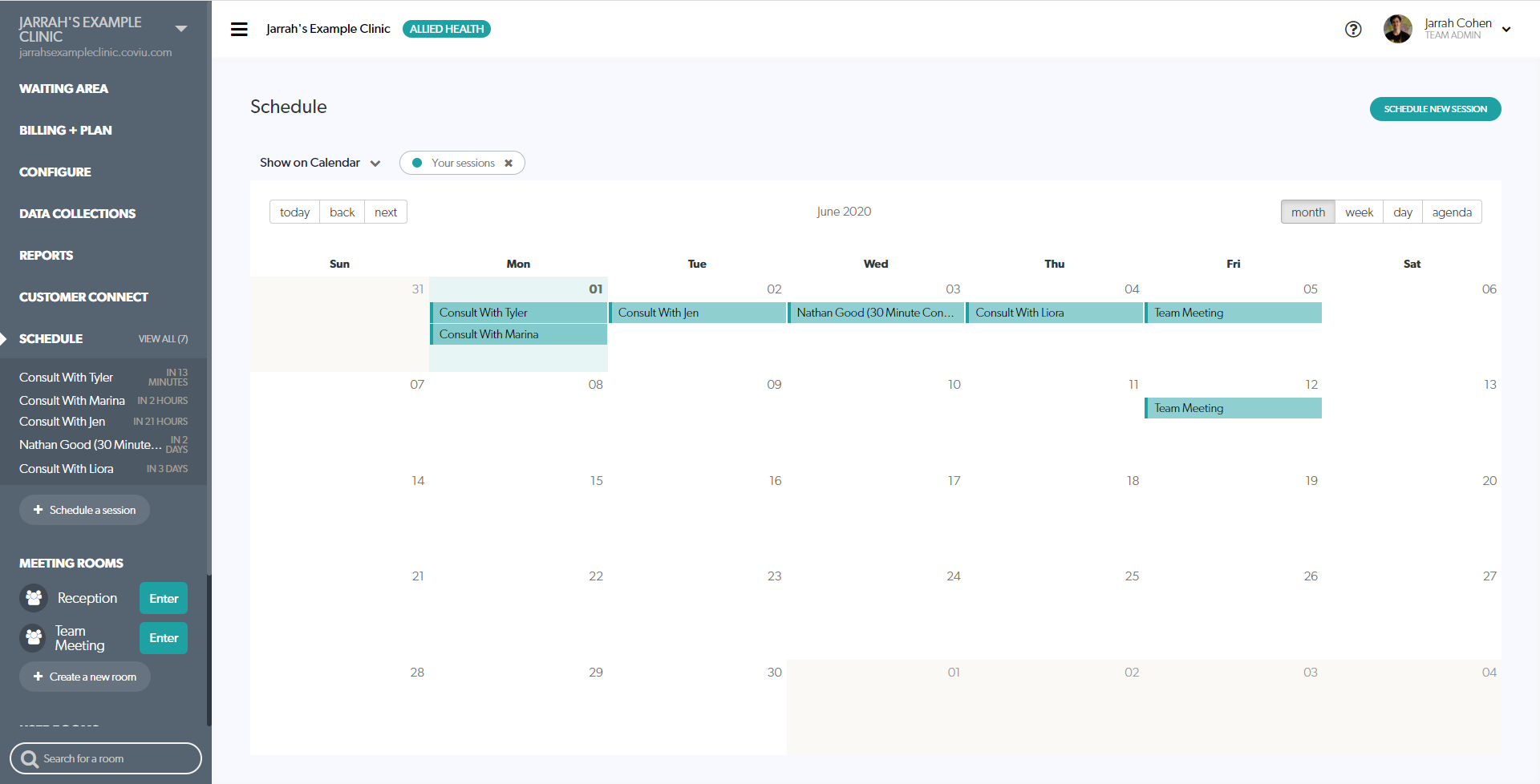 If you would like to also see a specific team member's booked sessions, you can select the drop-down menu at the top left of the Calendar named "Show on Calendar".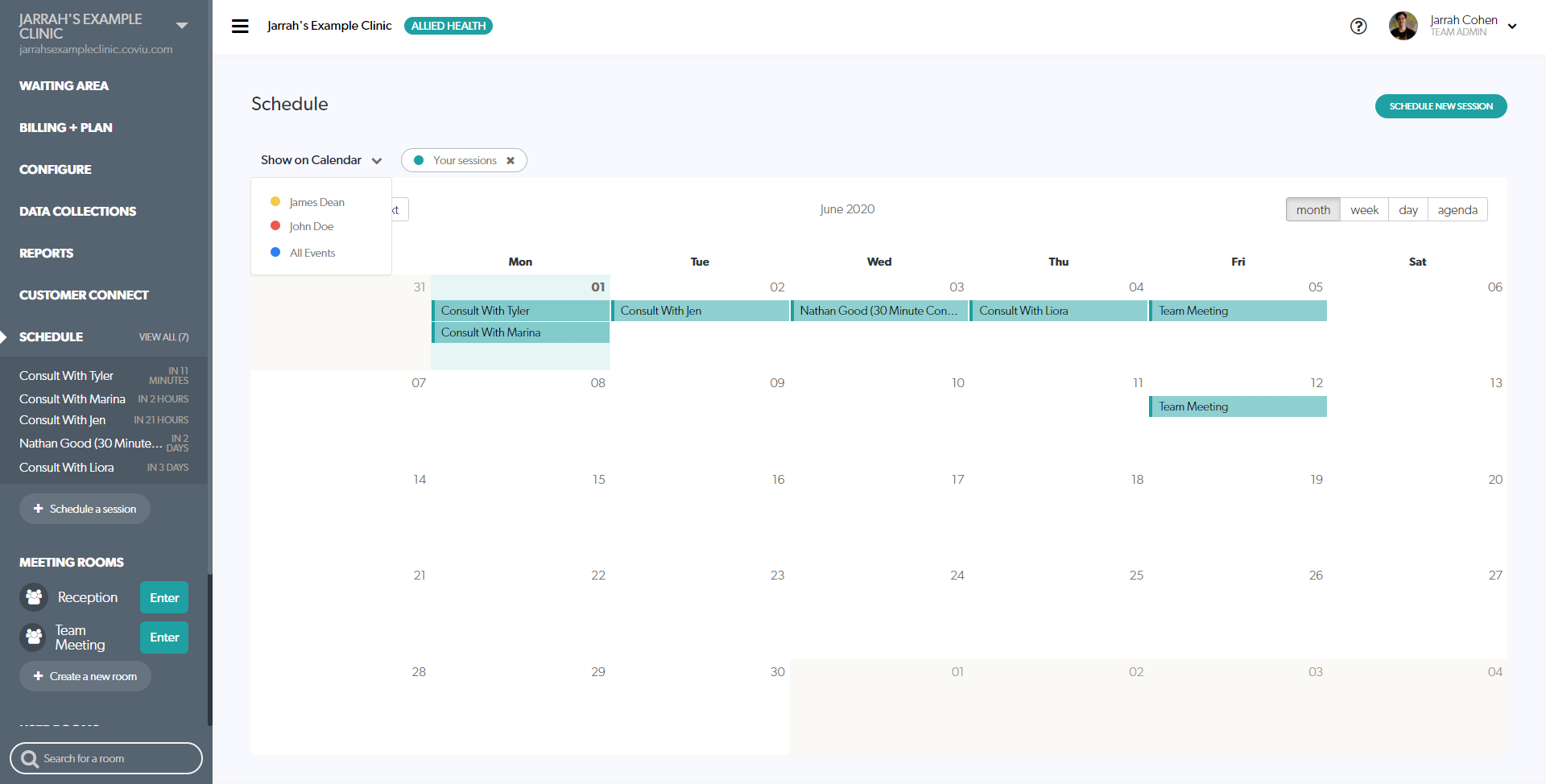 Once you click on the team member's name in this list, you will see the calendar update to also include their sessions. Note that they are represented by using a different colour. Your session colour will always be the teal you see above but team members' colours may change.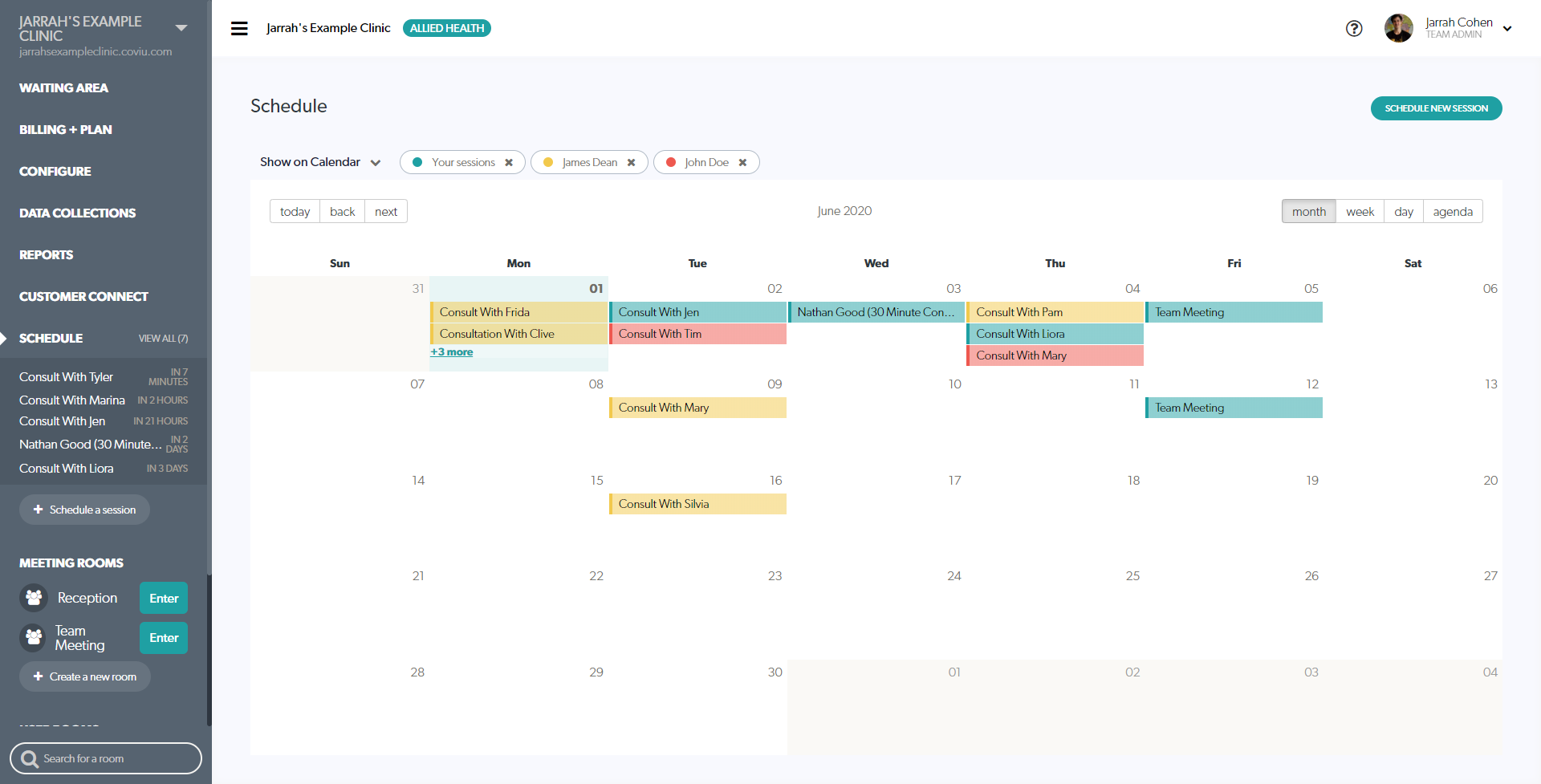 To remove other team member's booked sessions from the calendar, simply click on the "X" icon next to their names. This will hide all their booked sessions on the Calendar.

If you are using the Customer Connect feature or have any bookings scheduled which are not hosted by a specific team member - or you simply want to quickly view all booked sessions - you can click the "All Events" button in the filter drop-down menu. Note that if you also selected to show all team members' sessions individually, you may not notice any change by adding the "All Events" filter.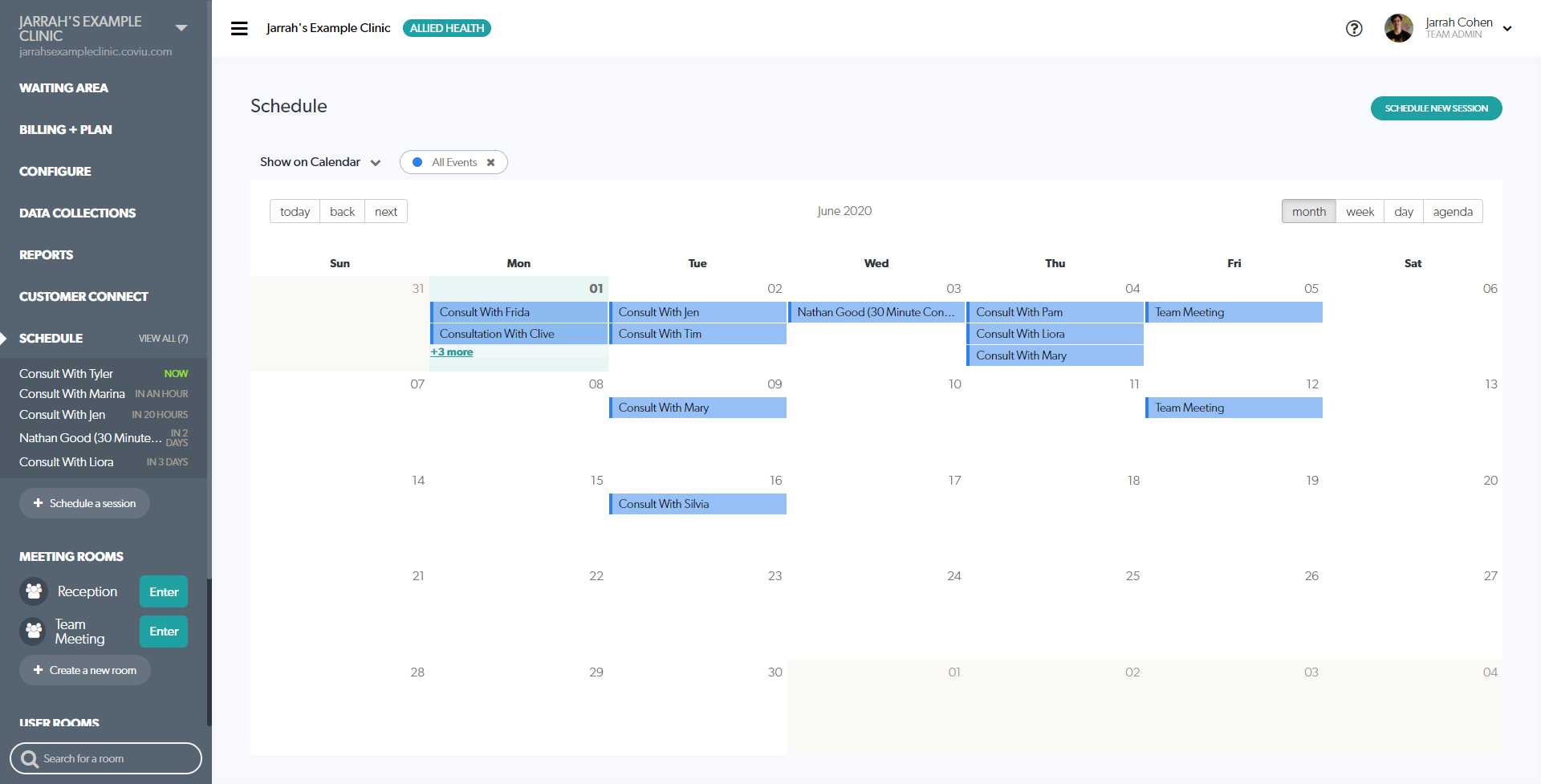 This feature was added on the 29th of May 2020, If you have any other questions regarding how this works, please feel free to reach out to us at any time.