This article explores four places to check on your Windows device, to ensure audio has been set up correctly for use with Coviu.
Last Updated: Feb 2021
Note: The below screen captures are from a device running Windows 10 Pro.
Getting your audio to work can be configured by checking through how your device running Windows and your chosen web browser are configured.

If you haven't done so already, it may help to do a quick Coviu Pre Call Test to learn more about the current status of your device and connection for call audio.
1. Web browser: Site settings
Allowing site-permission access to your audio sources when asked from within your chosen web browser is needed for a successful Coviu call. Check if Coviu has been granted permission to access your microphone and speaker by checking in your web browser Site settings to ensure that permission is set to Allow for both Microphone and Sound.
Steps for checking these settings in Chrome:
Click the padlock next to the website URL to glance at any relevant site-related information.
If you are not seeing any of your audio sources here, click Site settings to explore all site-related permissions. Confirm that all required audio sources are set to Allow.


2. Windows: Sound Settings
Make sure that your Windows device audio is not set to mute or an inaudible volume for a call. You can quickly access your Windows Sound settings by typing the same in your Windows Search bar.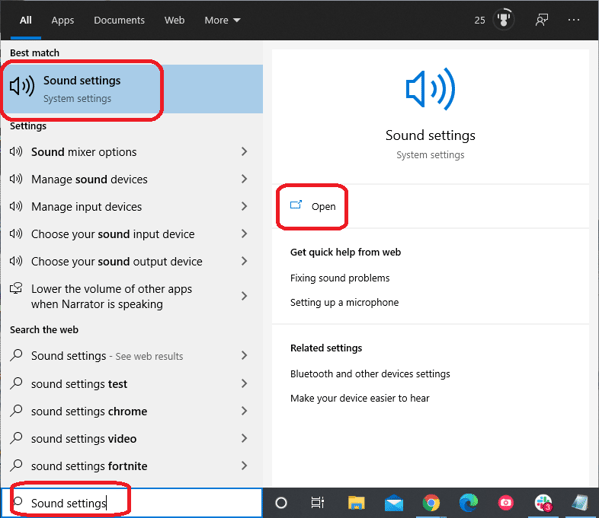 Once there, ensure that your device sound is set up to use the required Output or Input devices.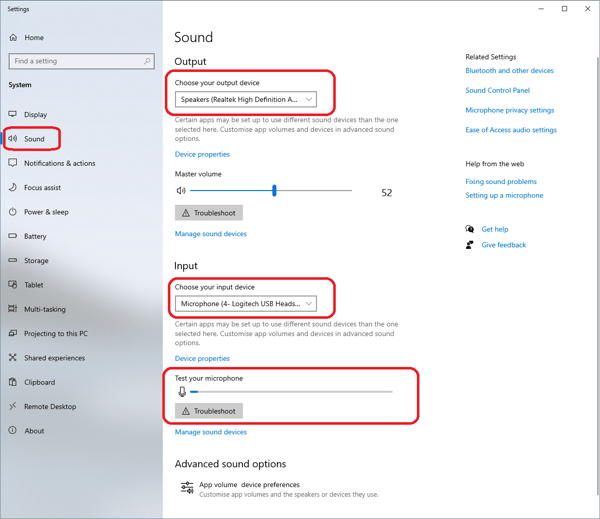 Under the Output section, you can check if your chosen sound source has been set to an audible volume or mute.
Under the Input section, you can check if your selected microphone is actually picking up audio and has not been set to mute.
3. Windows: Playback device
You can also quickly access and switch between multiple audio devices by heading to the Playback device options. It is often here where you might find that you previously chose to use your headphones as the output, but in Coviu, you have chosen the built-in speakers as the output. You may think something is not working correctly however, you would possibly have sound coming from your headphone speakers and just not being able to hear it.
To check the Playback device:
Click the speaker symbol, , which is usually found at the bottom right in your Windows taskbar.
Click the arrow to expand the list to select an audio device to use.
You can also adjust the device volume from here.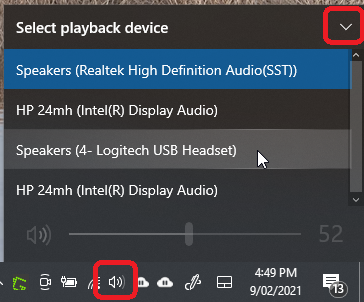 If you are using an external microphone, speaker, or headphones and not seeing your device appear here, ensure that they are still powered and connected to your device.
If the device still will not show, try un-plugging and plugging back in again. A reboot can also be useful.
If problems persist, check in with your local IT provider or return the device if faulty.
4. Windows Settings: Microphone Privacy
Finally, check your Windows settings to confirm that your browser has access to the microphone. Head to your Windows Settings, or in the taskbar search field on your bottom left corner of your desktop, type Microphone Privacy Settings and enter.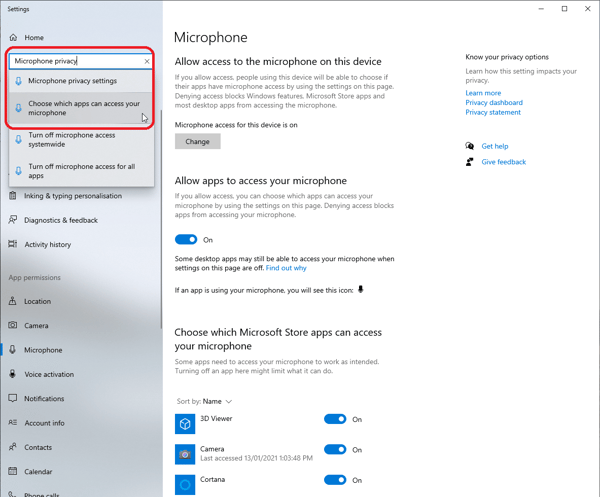 Once there, scroll down to make sure that Allow desktop apps to access your microphone has been enabled and that your web browser (Chrome) has been granted access.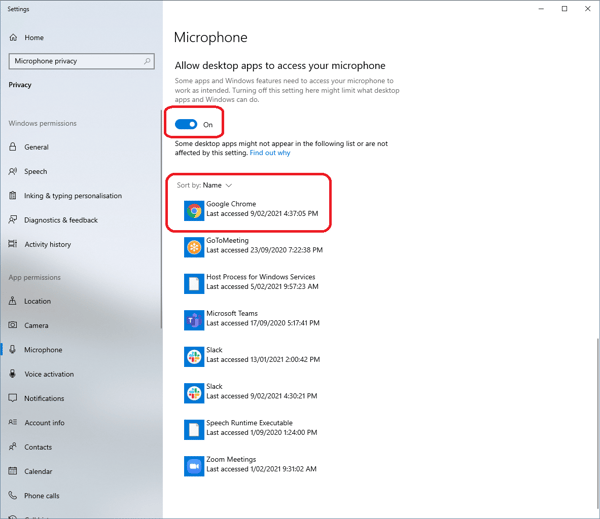 Now you have looked at all the right places to check on your Windows device and your audio should start to work for calls!


You can return to Coviu, then check the in-call settings via the Settings button toward the top left corner of the screen. Check that both your microphone and speaker sources have been assigned correctly by your web browser under the sections Select microphone and Select speaker.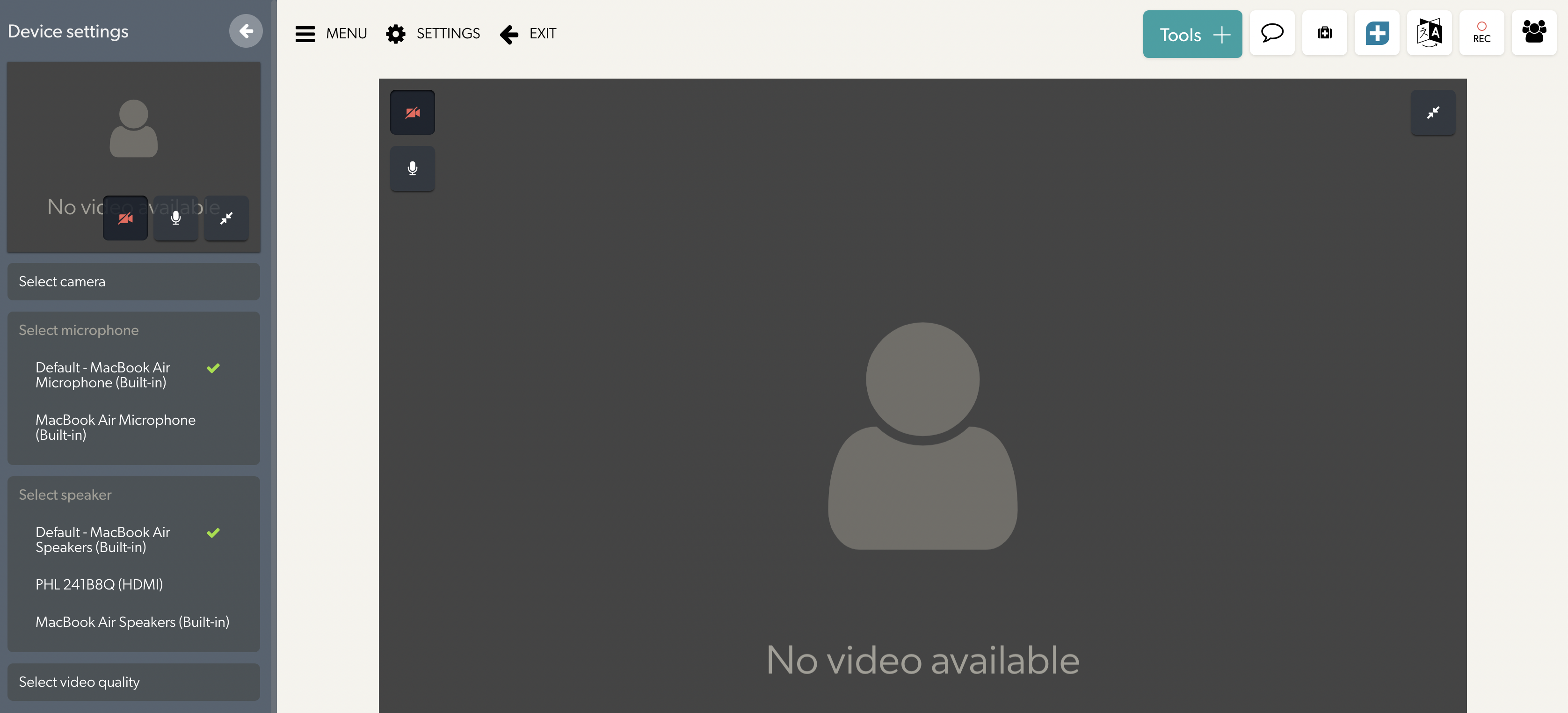 If you are seeing multiple sources listed or note that none have been assigned with a tick by your web browser, please make a selection for at least one source to be made available as the default microphone and speaker for a call.
If you still require any assistance, please do not hesitate to get in touch with our friendly Customer Success team using any of the contact methods available here.

Author: KI