This article outlines a couple of options to unblock your camera.
Last Updated: Jan 2021
Coviu needs access to your device's camera to hold a video call.
As you enter a Coviu call, you will be asked to allow access to your camera.
If by accident you decline access to your camera, you will get stuck at the entrance to your Coviu call, because the camera is a requirement for entering the call.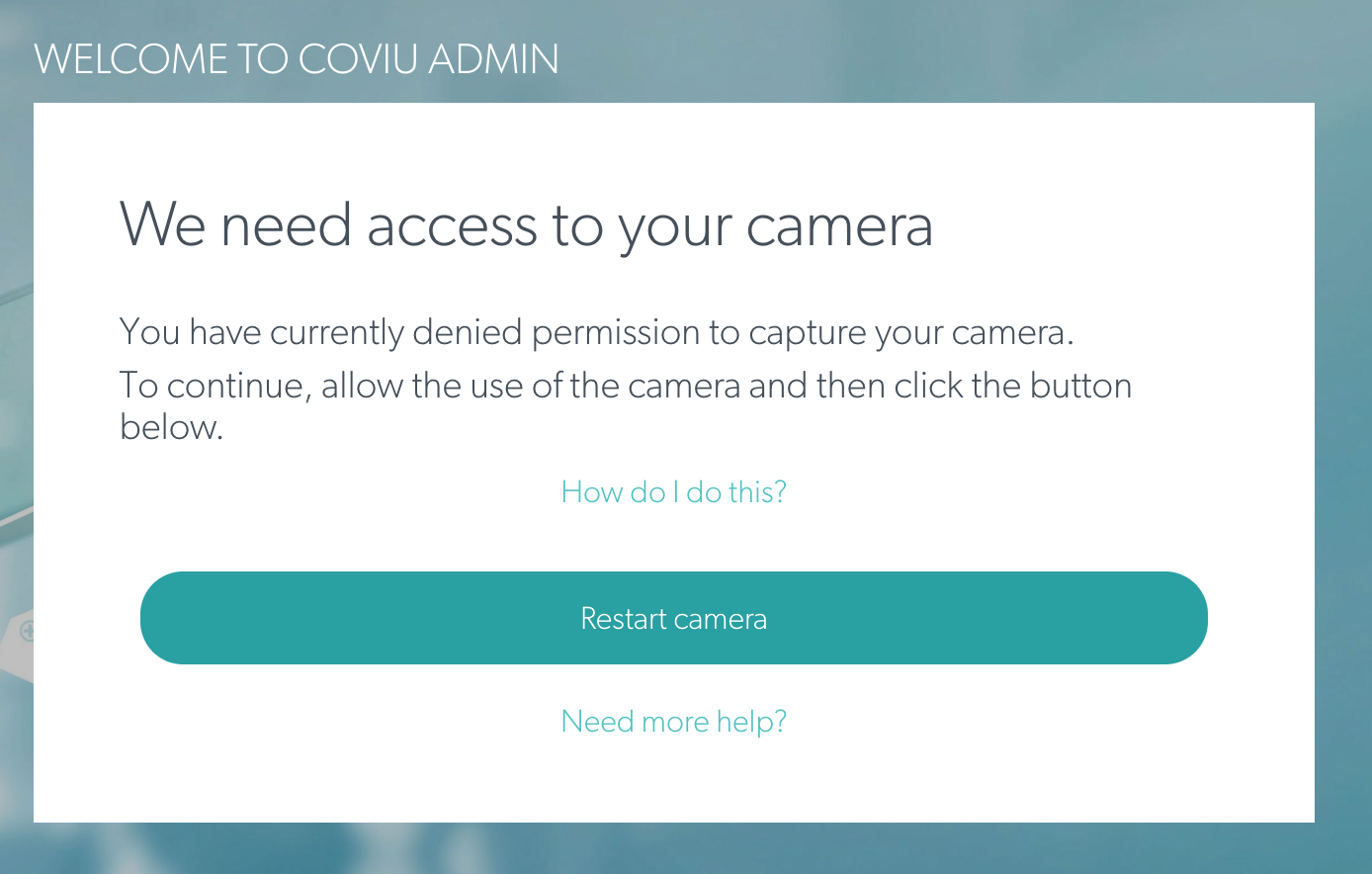 If you find yourself at this page with a blocked camera, it is not sufficient to just click Restart camera. You will need to go either into the browser settings or in the mobile phone device settings to re-allow the camera.
Here's how to do it:
For Google Chrome
When in a Chrome browser on a desktop or laptop, you can simply click on the camera symbol in the URL bar to re-activate the camera.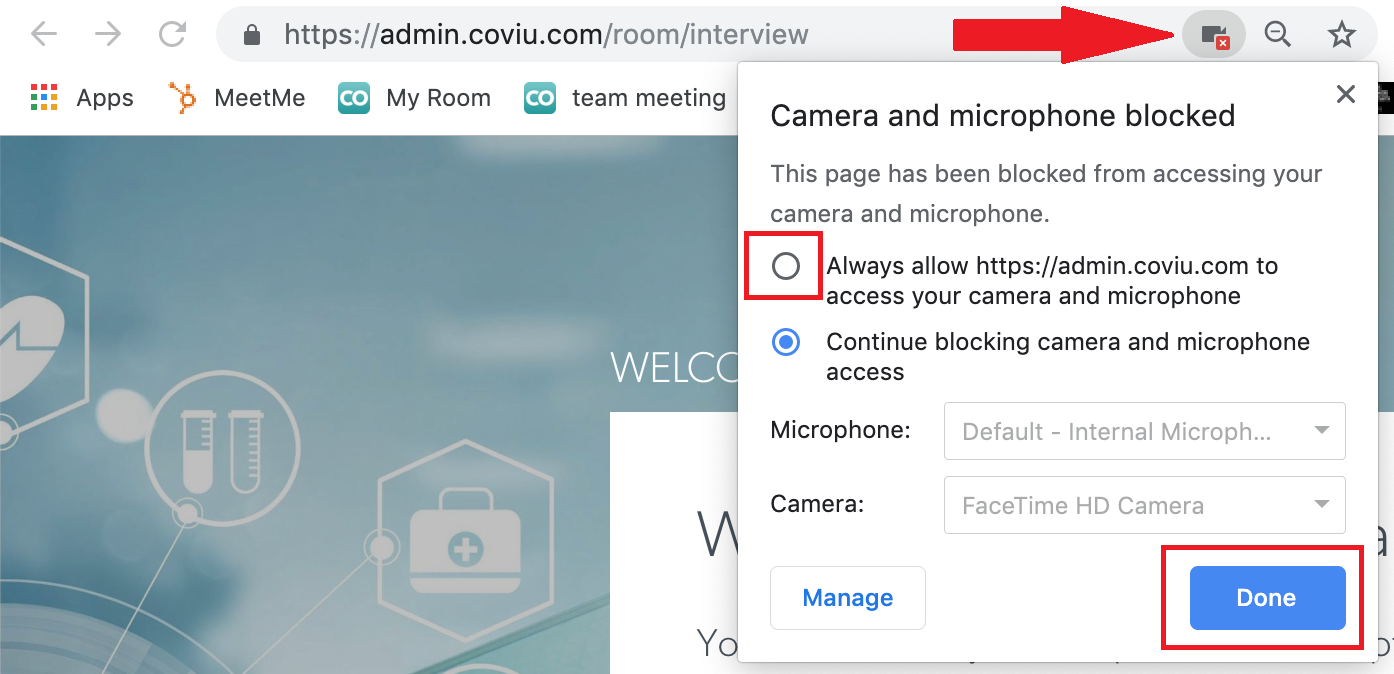 Click on "Always allow...", click the Done button, and reload the page (you can also tap F5 on your keyboard)
Alternatively, you can access the options through the Chrome Settings:
Open Chrome .
At the top right, click the ellipsis and then click Settings.
Under Privacy and security, click Site settings.
Scroll down and click Camera.
Turn on or off Ask before accessing.
Review your blocked and allowed sites.
For Firefox
When in a Firefox browser on a desktop or laptop, you similarly can click on the "i" button in the URL bar and re-activate the camera there.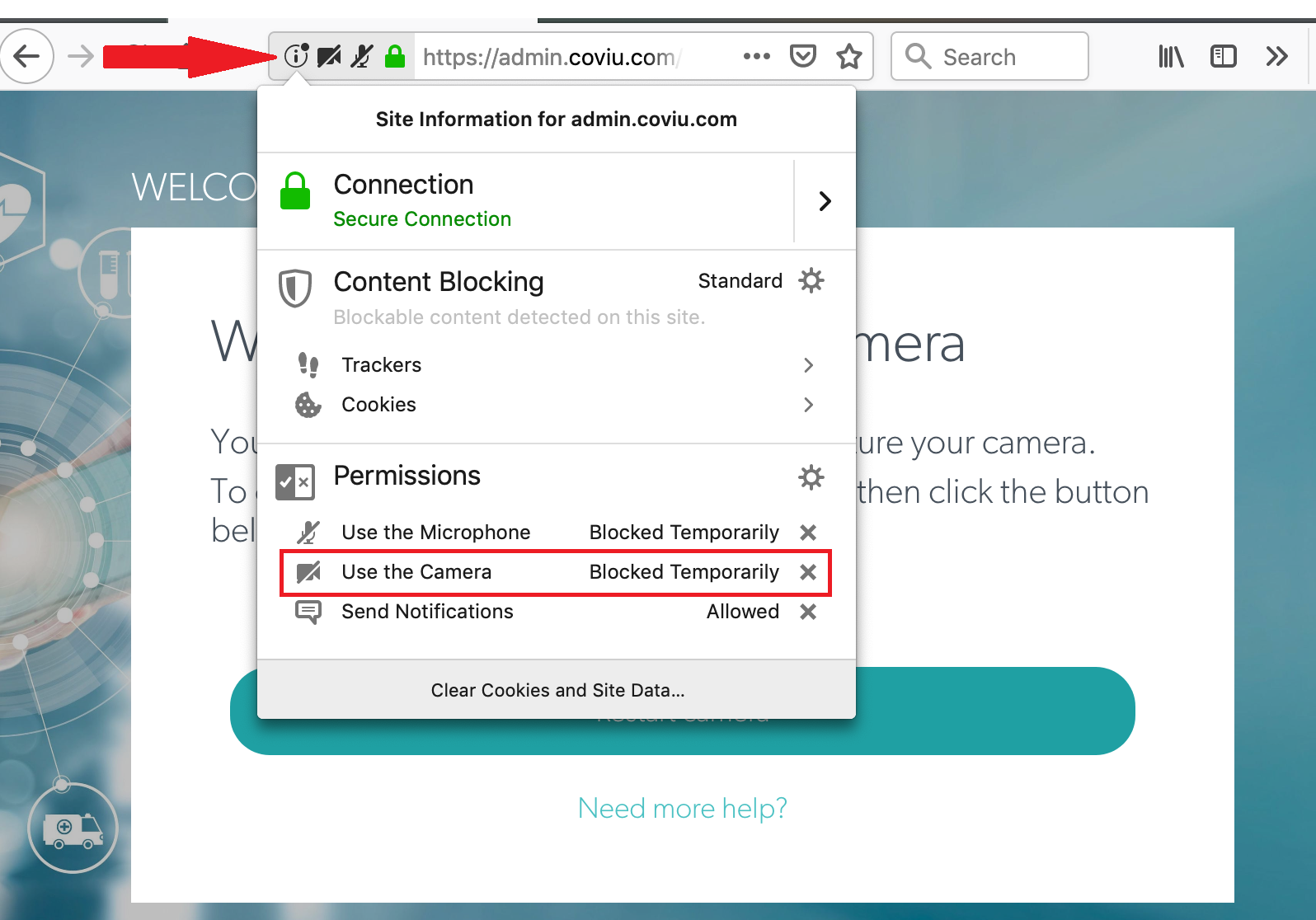 Click on the "Blocked Temporarily" cross to re-allow camera access and reload the page (you can also tap F5 on your keyboard).
For Chrome on Android Mobile Devices
When using Chrome on a mobile device, you can click the little menu ellipsis

on the right of the URL bar and go to Settings.
Click on Site Settings, and then choose Camera. When you find Coviu in the blocked section, click on it and then click on the camera symbol and allow access.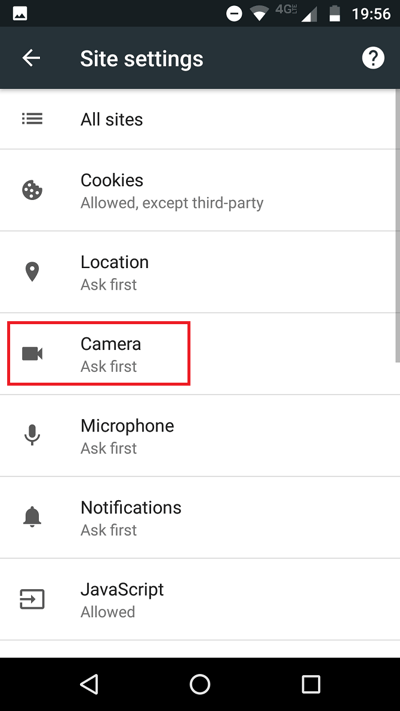 For Safari on iOS Mobile Devices
On an Apple mobile device, camera access is controlled from the central Settings application. Open Settings, then find Safari, then scroll down to find Microphone & Camera access.
You'll need to activate the microphone and camera access to allow the call to take place.