This article explains how you can change the language in the call interface. You can choose from; English, German, French, Mandarin, Arabic, Estonian and Spanish
Last updated: May 2021

This action can be done whether you have a client/patient in the room with you or not however, be mindful of taking up your client's time.
Let's begin:
Enter your call or consult as you normally would.

When you are in the call or room, click on Settings and then click Change Language.
Choose your preferred language. You can choose from:
English
German
French
Mandarin
Arabic
Estonian
Spanish
Click the arrow button

to exit the Settings menu and resume your consult.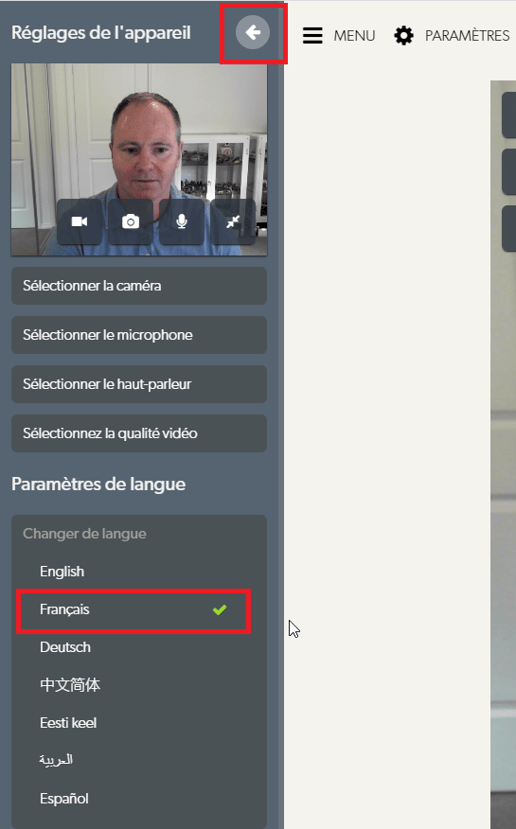 Notes:
Your client or patient will also have the same options at their end.
Changing the language setting only impacts your call interface (written headlines and labeling during the call) and does not affect any other Users in your clinic or platform.
Your client/patient will have to manually do the same thing on their end to change language on their end.
The setting only impacts the call interface and not the remainder of the platform.
What if I still need help?

Use the Help chat bubble on this page, in the lower right-hand corner, to get in touch.

Check out our other Contact options on this page.