Creating custom forms just got a whole lot easier. Coming soon is the Customisable Form App, allowing you to create and use your own custom forms all from within Coviu, so clinicians can securely gather important patient information.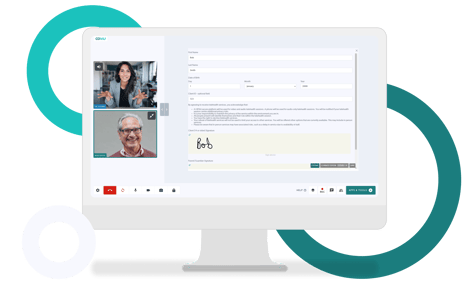 We are excited to be releasing an App that gives clinicians the tools to create any custom forms they require all from within Coviu! Full control will lie with the clinician, with the ability to edit or change existing forms as they see fit.
The new Customisable Form App will enable forms to be created from the Coviu Admin Portal and can be used in-call to be completed by participants.
Form fields, content and layout options will all be drag-and-drop components that can be easily edited, updated and moved around the page by you! Completed forms are then able to be downloaded as a PDF file.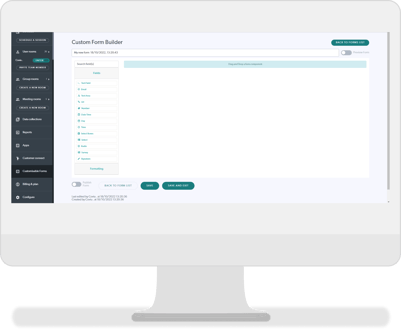 Customisable forms can be used during a consultation to:
Gather important patient information by creating patient in-take forms or screening forms.

Create a telehealth consent form that participants can sign directly in a call.

Conduct a questionnaire or create mental health assessment forms.

and more...the options are endless!
The Customisable Form App will be available on all Coviu plans and will be installed on your account by default. Below is a breakdown of the Customisable Form App inclusions across our different Coviu plans!
Essentials Plan
Standard Plan
Premium Plan
Enterprise
1 published form included per clinic
5 published forms included per clinic
10 published forms included per clinic
Account dependent
$5 per month, per additional published form
$5 per month, per additional published form
$5 per month, per additional published form

Clinic administrators will need to talk to their account manager to get this feature enabled for their clinics
The number of published forms included on your account pertains to those forms that are in use, meaning you still have the ability to have other unpublished forms that are not in use. You can publish and unpublish forms as you wish if your limit has been reached. Alternatively, you can click here to learn how to upgrade your account to receive access to more forms and other features.


Keep an eye out for the Customisable Form App, expected to be released mid to late November on Coviu. More updates to come soon!
Please contact support@coviu.com for any questions.
Updated 19/10/22