Conduct Calls With Up To 20 People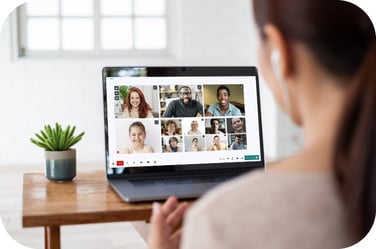 Introducing Group Telehealth Rooms

With Coviu's new Group Room Feature, you can conduct activities and support groups, such as group therapy, art therapy and yoga classes. Group Rooms can also be utilised for educational workshops and peer support groups, such as alcoholic anonymous meetings and domestic violence workshops. You can also utilise Coviu for your team meetings and multi-disciplinary meetings with your clients.


This feature currently allows calls to be conducted with up to 20 people. Available on the Premium Plan only. Click here to learn how to upgrade your plan.
Help Centre Articles
Please contact support@coviu.com for any questions.
Updated 22/07/22