Device Check Feature
Any person entering a Coviu call will get the opportunity to check their microphone, speaker and camera devices before entering the call. This will help alleviate issues where a participant has entered the call, but experiences audio or video issues. This scenario is most common where participants have multiple devices to choose from e.g. Bluetooth headphones or a second camera.
Each device check stage will be a simple question to help determine if your device is working as it is meant to.

This feature is installed by default.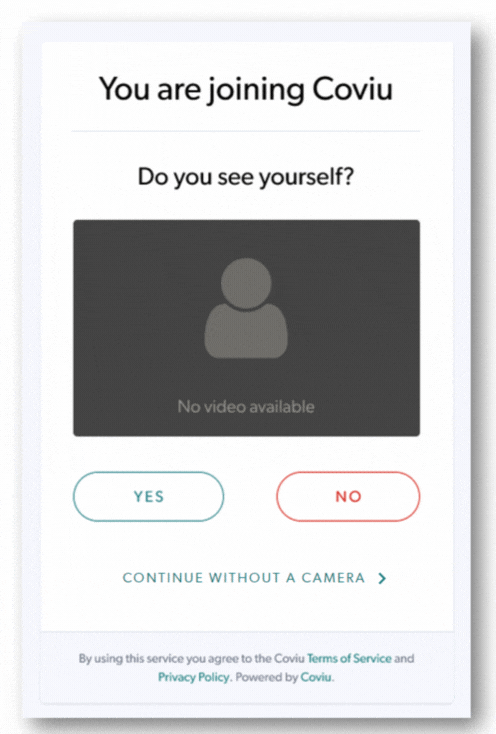 Please contact support@coviu.com for any questions.
Updated 26/07/22