In-Call Features and Abilities
Enterprise - Can I change the language of the Call Interface?
This article explains how you can change the language of the call interface. You can choose from; English, German, French, Mandarin, Arabic, Estonian and Spanish.
This action can be done whether you have a client in the room with you or not however, be mindful of taking up your clients time.
Let's begin:
Enter your call or consult as you normally would.

When you are in the call or room, click on Settings and then click Change Language.
Choose your preferred language. You can choose from:
English
German
French
Mandarin
Arabic
Spanish and;
Estonian.
Click the arrow button

to exit the Settings menu and resume your consult.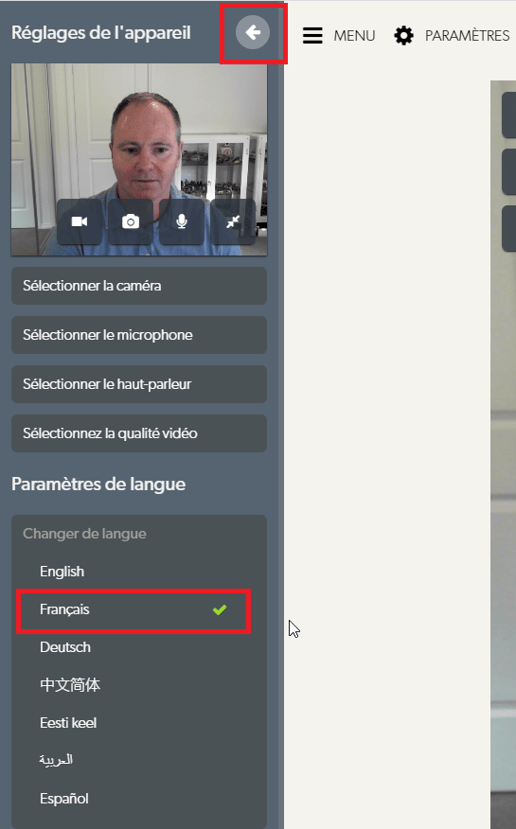 Notes:
Your client or patient will also has the same options at their end.
Changing the language setting only impacts your call interface and does not affect any other Users on your platform.
The setting only impacts the call interface and not the remainder of the platform.