Enterprise - Configuring the Call Interface of Each Clinic
For Organisation Administrators and Team Administrators
In a large organisation, or group of organisations, it's likely that different clinics have their own set of colours and logos associated with them. To ensure strong branding is maintained across all organisations and clinics, you can customise them accordingly.

Select and enter into the clinic you wish to configure.
Click 'Configure' followed by 'Call Interface'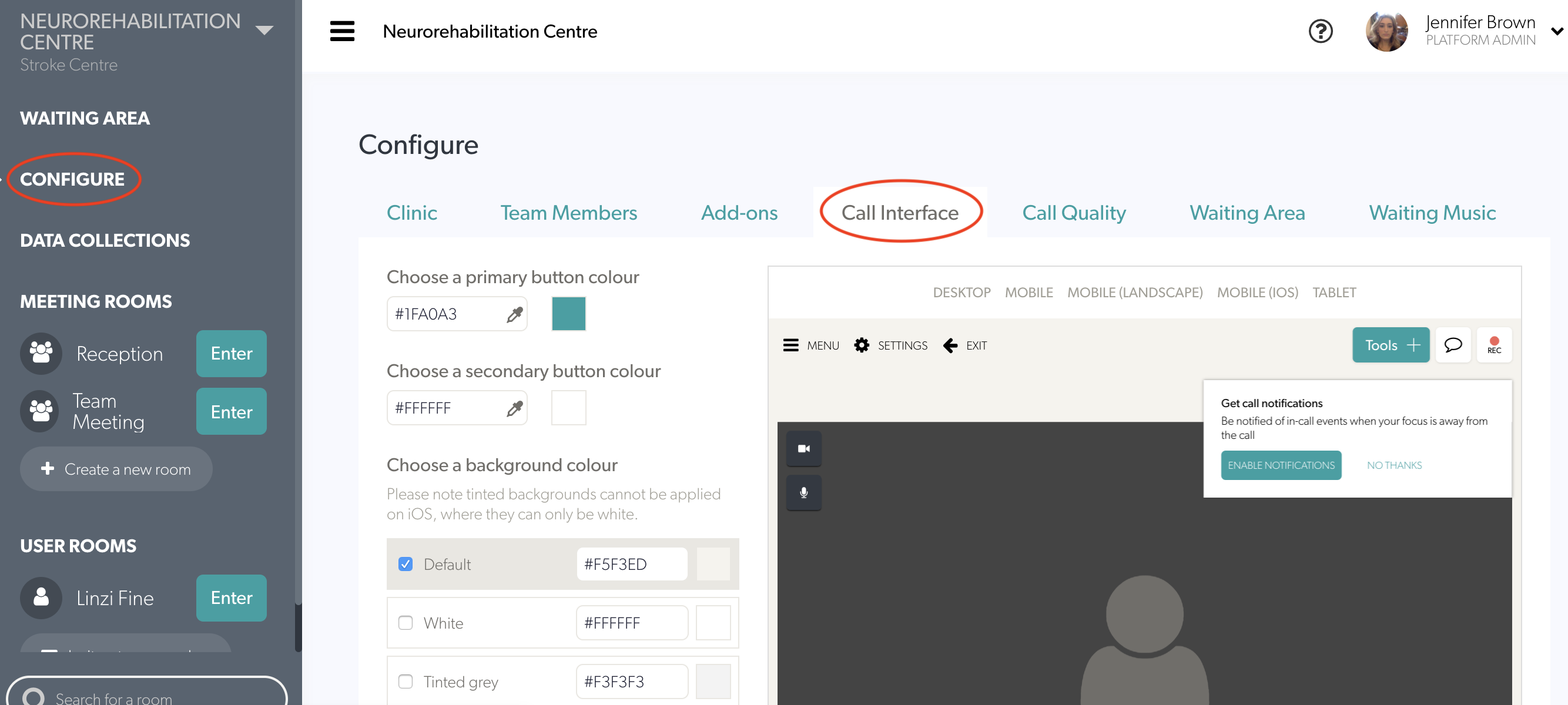 3. From here, you can choose your primary, secondary and background colours. You can also upload a logo for your clinic and a splash image, which users will see whilst the call window is loading.

4. Click 'Save' to save your changes.