Grid View Participant Layout
This help article will show you how to organise your Video windows in a Grid arrangement.
Last Updated: April 2022
On this Page:
What is the Grid View layout
The Grid View layout will create the most efficient use of space with participants' video feeds, creating even sizing for each participant window. The new layout (ideal for call sizes larger than 4 participants) will also dynamically change to best fit participants on any window browser size.
How to Select and Use The Grid View Layout


The Grid View layout can be selected by following the below steps:
Once you are in the call select the Settings option at the bottom left hand side of the screen.
Choose Select layout from the Left hand settings menu.

Select the Grid option.

This should now display all participants in a Grid view Layout.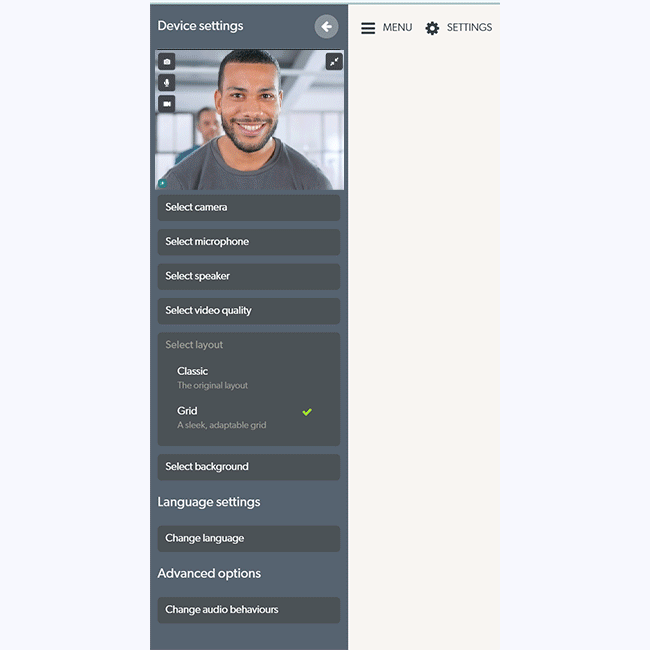 ---

More Support Options
You have completed another Coviu help article. You now know how to select and use the Grid View Layout in your Coviu calls.
If this is not what you were looking for, explore our knowledge base and search for another article from here.
If you still require any assistance, please do not hesitate to get in touch with our friendly Customer Success team using any of the contact methods available here.