This article explains what to do if you have lost or forgotten your password and how to reset it.
Updated: October 2021

How to reset my password


If you have forgotten your password or you would simply like to change it, follow these simple steps:


1. Go to coviu.com and click on SIGN IN
Note: When you reach the sign on page be sure to choose your correct country (Australia or United States) in the upper left corner. As seen in the image below.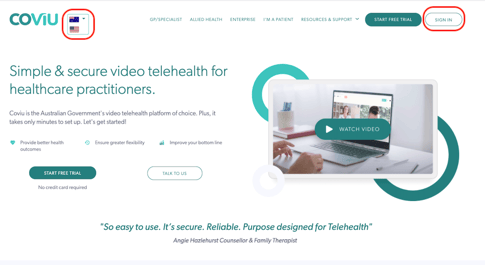 2. Click on the Forgotten your password? link.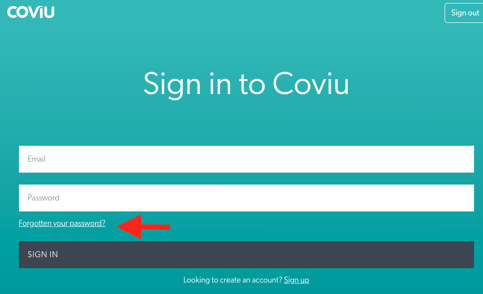 3. Type in your email address and click Send Reset Instructions.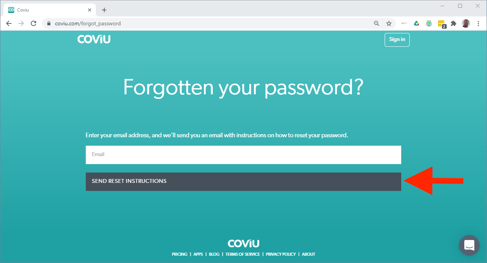 A password reset email will be sent to your nominated email address. Once you receive the email in your inbox open it and follow the below steps:

Click the link provided in the email and follow the instructions to reset your password.

Note: Please ensure your password meets our minimum requirements of at least 13 characters and must only contain letters, numbers, hyphens and underscores.
2. You should now be able to log into your account. Please head back to the sign in screen to test that it has saved correctly and you are able to successfully log in with your new password.
Still not able to Sign in?



If you have followed the above steps and are still unable to change your password, please reach out to our Support team:
Use the Help chat bubble on this page, at the bottom right-hand corner, to get in touch.

Check out our other Contact options on this page.



You have completed another Coviu help article. You now know how to reset your Coviu password.
If this is not what you were looking for, explore our knowledge base and search for another article from here.
If you still require any assistance, please do not hesitate to get in touch with our friendly Customer Success team using any of the contact methods available here
Author: KB