How to reset your Coviu password
When you have forgotten your password and need to recover it.
Forgetting passwords is a common occurrence these days. Simply follow these simple steps to reset or recover your password.
Go to https://coviu.com/sign_in. You will see a forgot password section.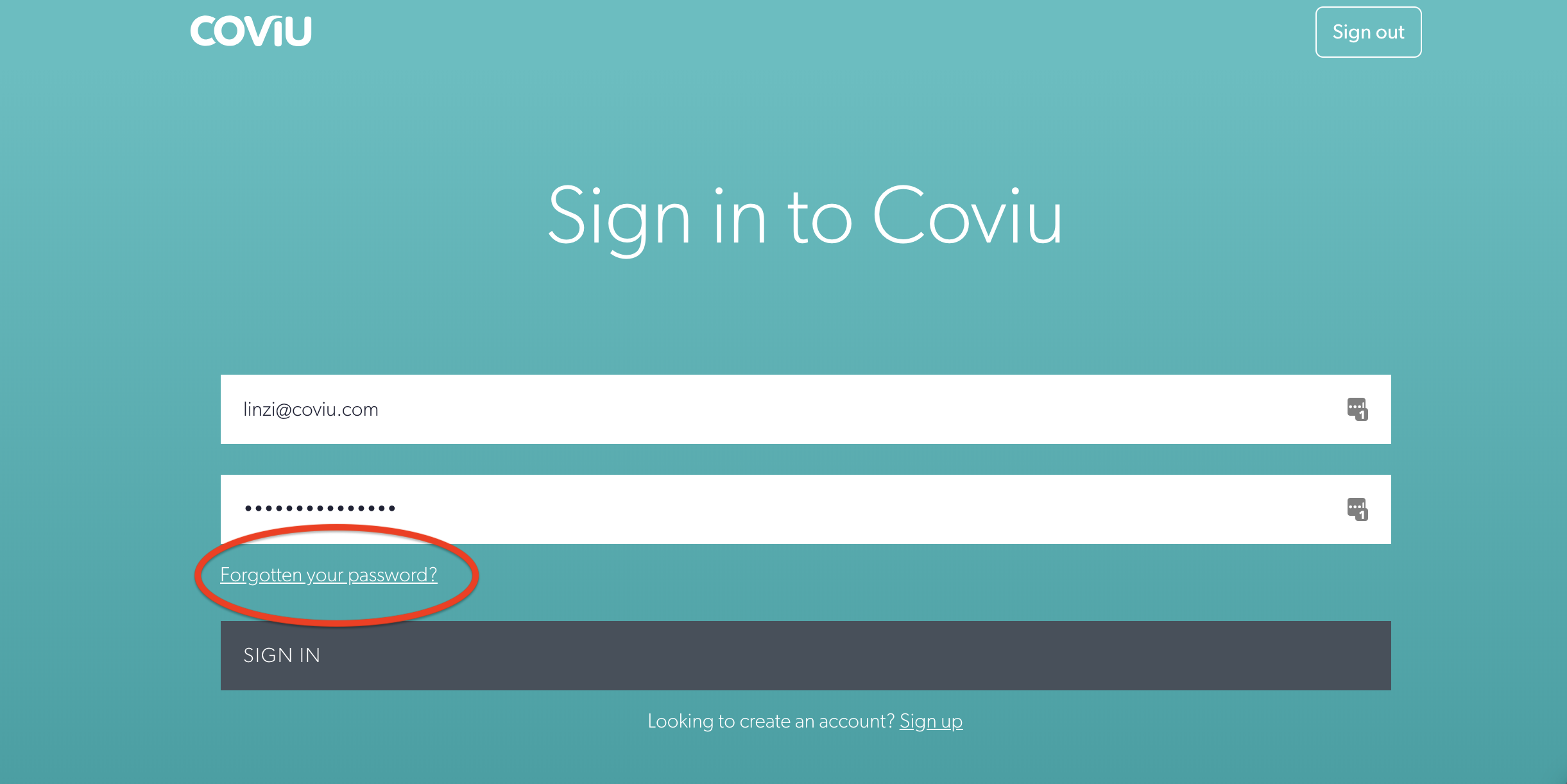 Click on forgotten password link.
Simply add your email address to recover you password.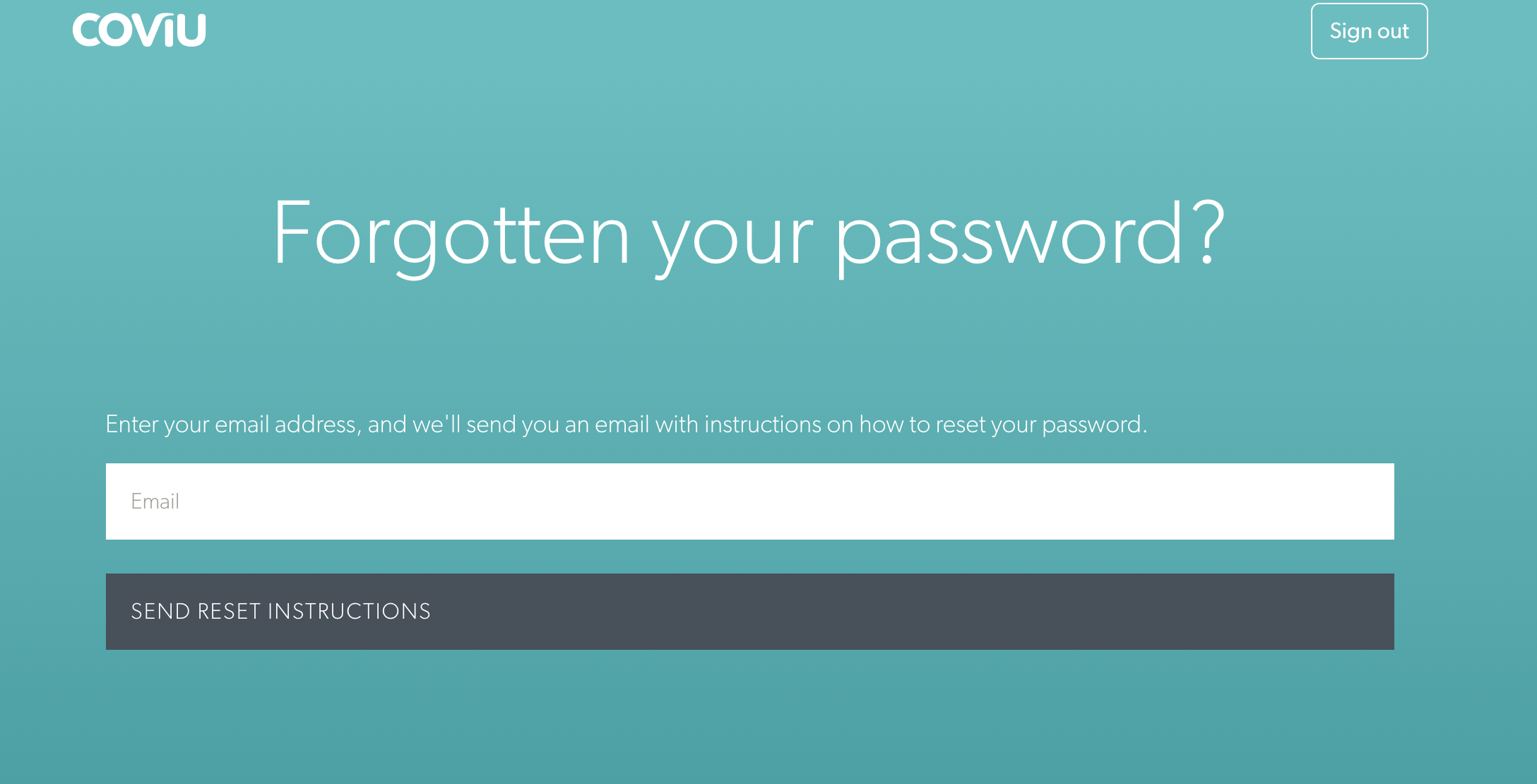 If this did not answer your questions please contact us directly at support@coviu.com