How to set Photo on entry as optional
This article describes how you can set the Photo on entry option as optional.
Last Updated: Jan 2022
TIPS:
This configuration change only applies to callers (your patient or client) who is calling into your User Room. It is not an option for callers coming into the Waiting Area.
You will need to be the Coviu account administrator to make this change.
You can make it so that your client or patient does not have to provide a photo when they are entering their consultation in your User Room. To learn how to make this setting optional, read on:
Log into Coviu as you normally would.
Click Configure in the left hand menu (if you can't see Configure, then you are not the account administrator)
Click the Joining a Call tab.
Choose photo option you prefer.
Click Save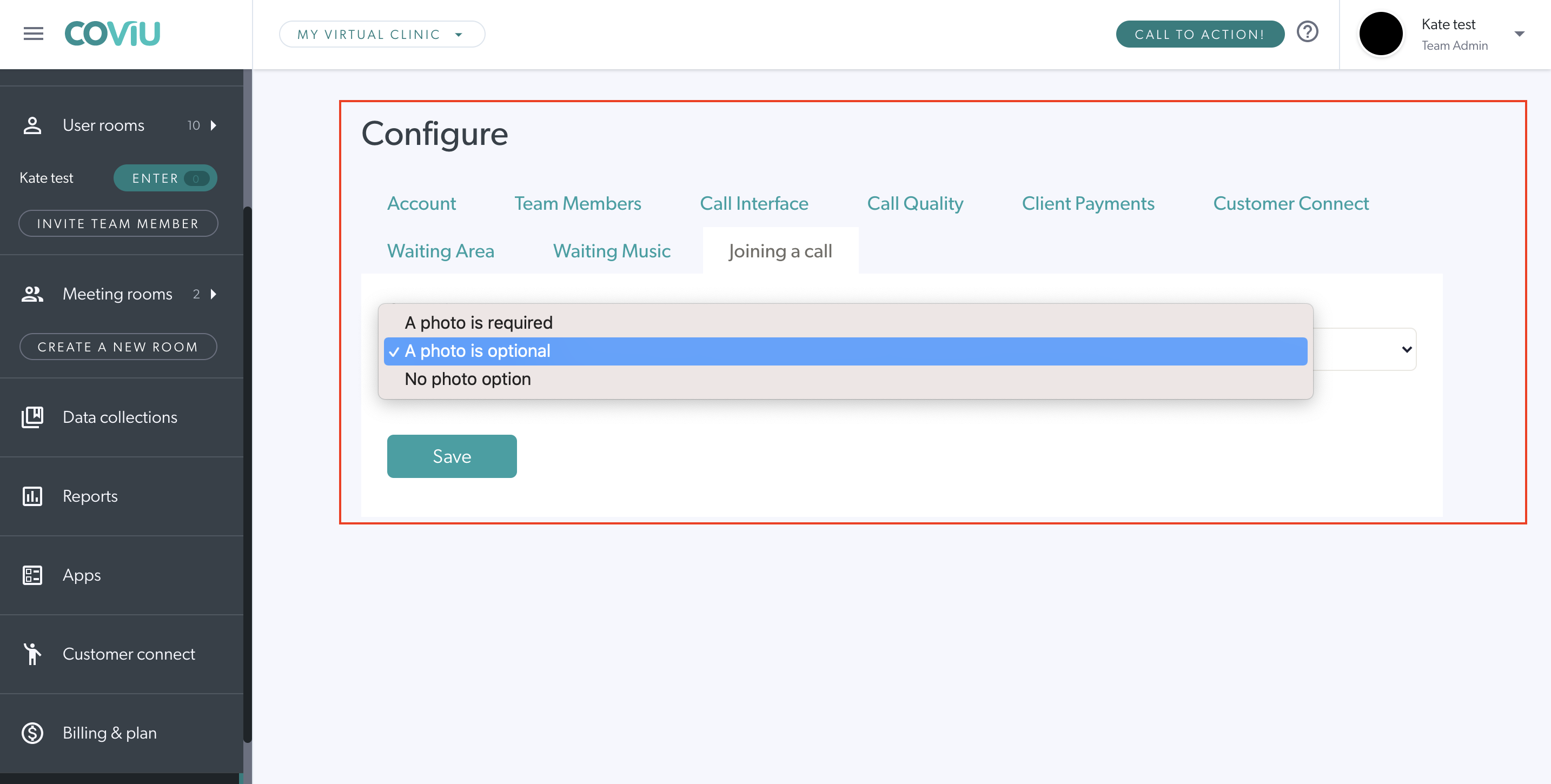 You have completed another Coviu help article and you now know how to make changes to the photos-on-entry option.
If this is not what you were looking for, explore our knowledge base and search for another article from here.
If you still require any assistance, please do not hesitate to get in touch with our friendly Customer Success team using any of the contact methods available here
Author: KB