This article will help you determine which of our plans you are currently on e.g. Essentials, Standard, Premium or, if your organisation has purchased an Enterprise level implementation.
Last updated: December 2021
---
On This Page:
---
Coviu Plans Described
Our plans are designed for all types of health providers including Allied Health Practitioners, GPs, Specialists, Sole Traders, small to large Organisations.
We call these offerings our SaaS (Software as a Service) Plans.
There are 3 plan options to cater for a range of organisation sizes and needs plus our Trial plan:
Trial (Our free, 2 week trial - The Trial is based on the Premium plan)
Essential
Standard
Premium
For larger organisations, there is a fifth option of an Enterprise platform.
---
How do I know which plan I am on?
Look for the teal badge at the top of your Coviu Dashboard. This might say Premium, Standard, Essential or Trial.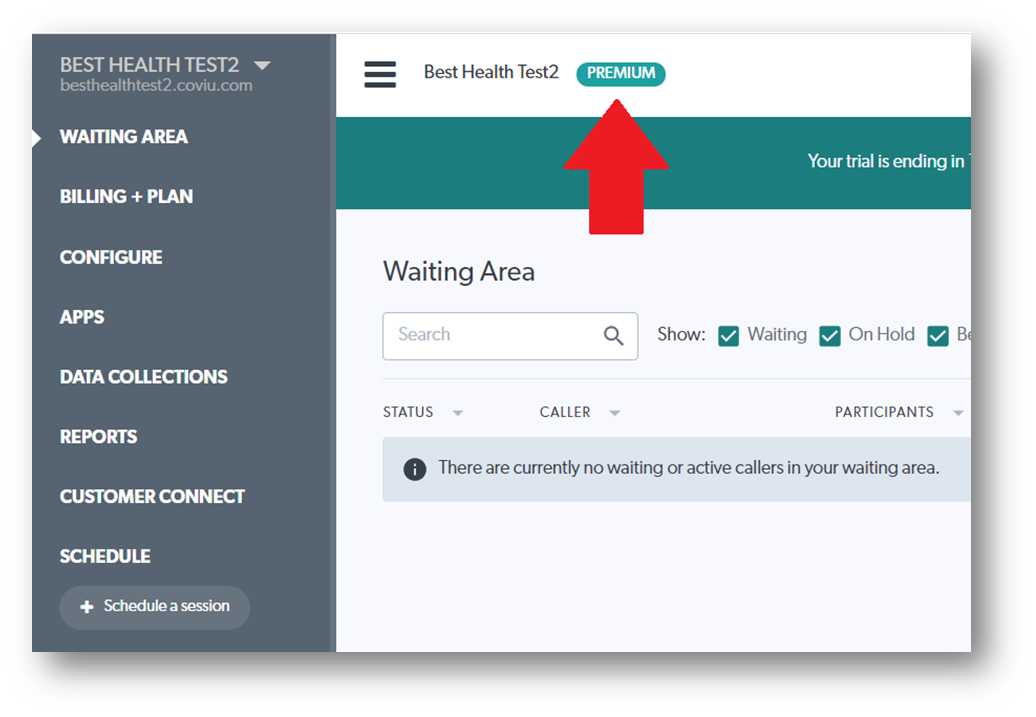 If none of these features looks familiar then you are possibly on an Enterprise Plan. The section below will describe further on the same.
---
What about Enterprise Plans?
Enterprise plans might be a bit harder to spot. If you know who your Coviu System Administrator is, you can ask them directly. Otherwise, see if you can spot these features:
When at your log-in screen, can you see your organisation logo? Most likely at the top right area of the screen. The help text in the middle of the screen might also be customised to include some of your organisation details.




Have a look at the Clinic URL you are logged in to. If it looks similar to the one shown below in the screen capture, you are on an Enterprise plan. The URL might include your organisation name or an abbreviation thereof.


---
Deprecated Plans
If the plan badge on your Coviu account shows one of the following, then you are on a deprecated plan and you might like to review our current plans and pricing. Our newer plans may include new features and benefits that might suit you.
Older plans include:
Starter (similar to our Essentials plan)
Professional (similar to our Standard plan)
Clinic (similar to our Premium plan)
Note the plan badge on the below account shows PROFESSIONAL.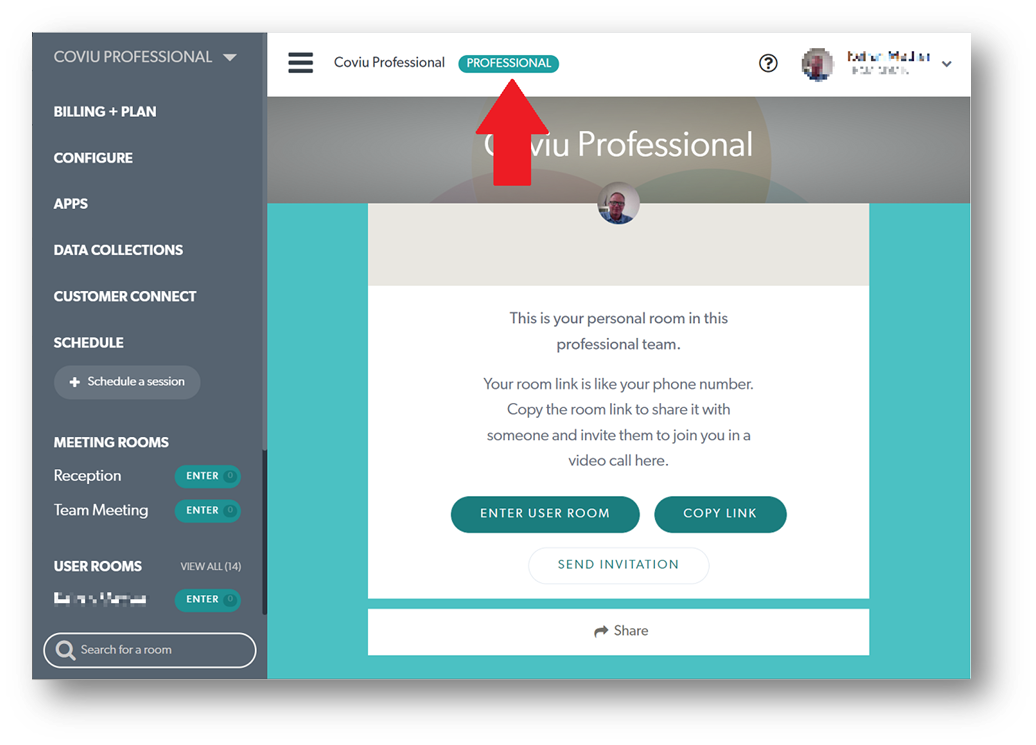 ---
More support Options
You have completed another Coviu help article. You now know how to spot what plan you are on.
If this is not what you were looking for, explore our knowledge base and search for another article from here.
If you still require any assistance, please do not hesitate to get in touch with our friendly Customer Success team using any of the contact methods available here.

Author: KM