In-Call Mute Function
An exciting improvement has arrived to your in-call experience!
Call hosts now have the ability to mute participants during a call. This will allow hosts to manage speaking contributions in a call, particularly when it comes to group call scenarios. Whilst the call host will be able to mute any participant in a call, only the participants can unmute themselves due to privacy regulations.

You will now be able to utilise this feature within your consultations! Below is what it looks like: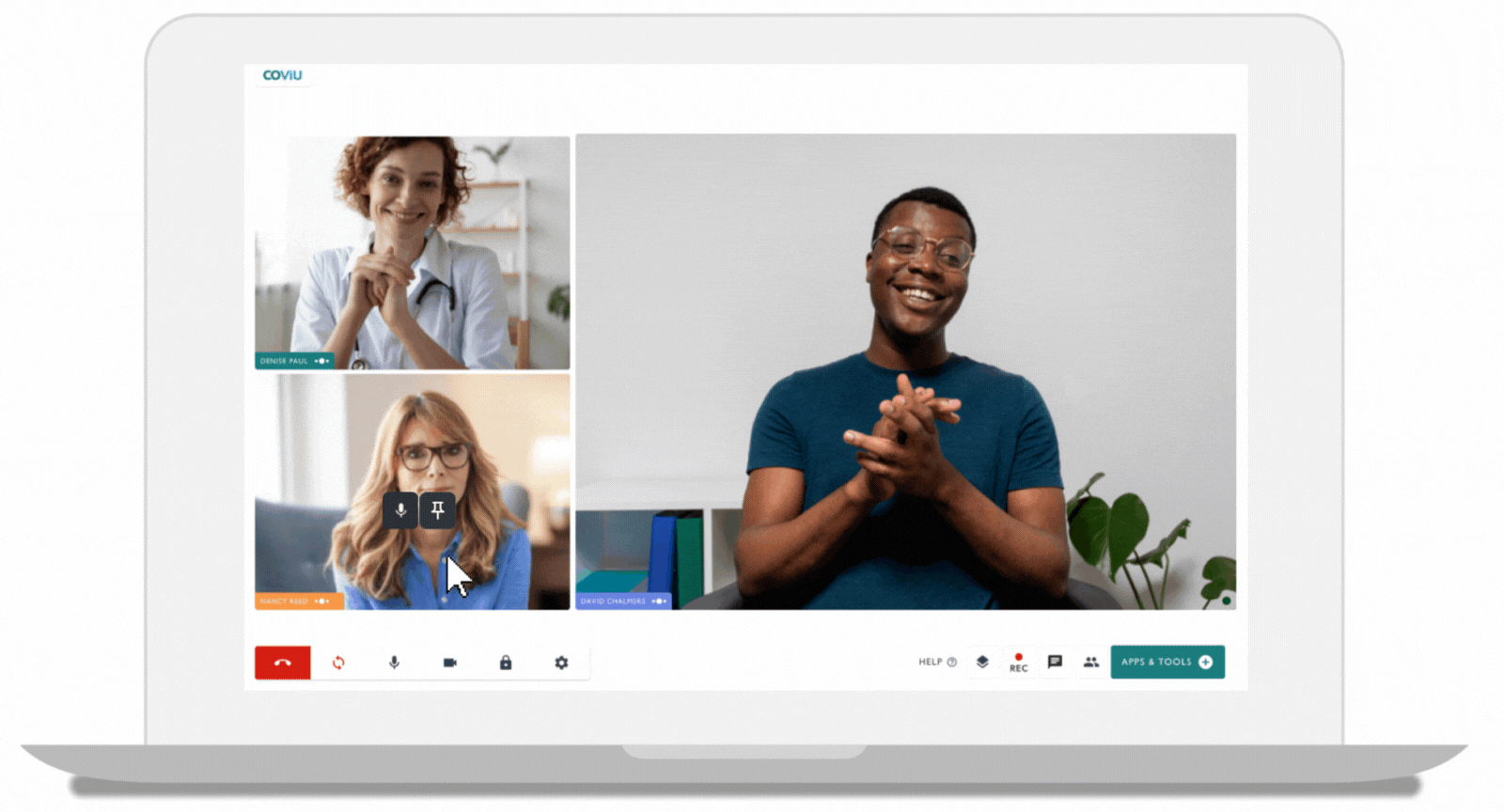 To mute a participant, call hosts can hover their mouse over the participant's video feed, at which time they will see a microphone symbol. By clicking the microphone symbol, a pop-up will appear to the host asking if they wish to mute that participant. To mute, simply click the red mute button! A red toast notification will appear alerting the user that they are now muted.
The participant will then have to unmute themselves to speak and can do so from their existing microphone mute button at the bottom of the call window.
There have also been some minor updates to your call interface including how to minimise your video feed and how to adjust your video window.
Learn more below.
Please contact support@coviu.com for any questions.
Updated 25/1/23
.