How to install, manage, configure and find your add-ons.
Coviu offers a wide range of addons that can make your unique and personalized interaction with your patients even more effective and seamless.
If you would like to install and add-on or just browse our library of ever growing tools this can be done quickly and easily from the comfort of your web browser.
This feature can only be configured by an account admin.
To set it up, go to the "CONFIGURE" item in your Dashboard (the page you see when you sign in, not within a call), then click the "Add-ons" tab.
From here you may configure add-ons you already have, uninstall them if you prefer not to use them or add new ones from the marketplace.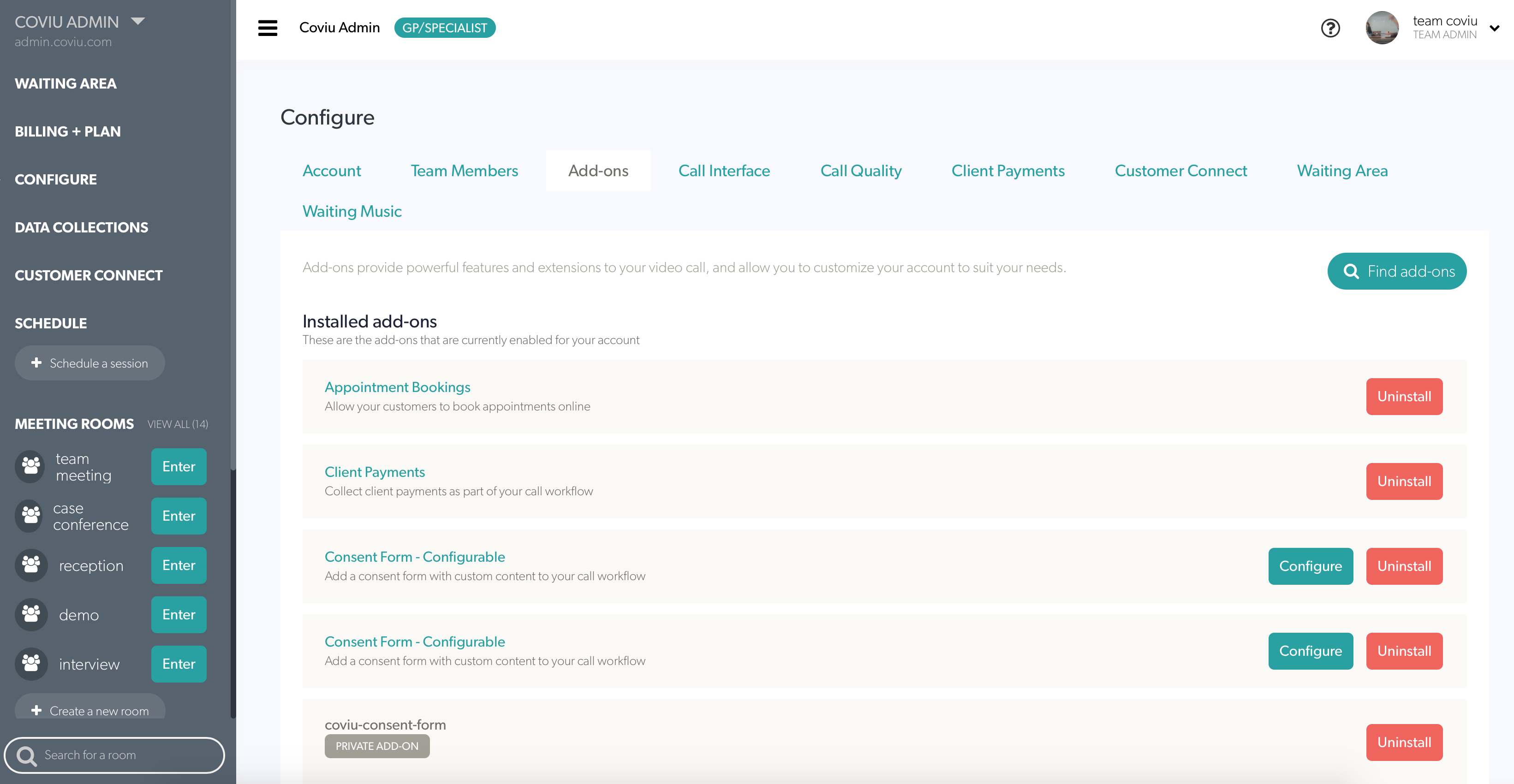 To add new add-ons, you may click the 'Find add-ons' search tool which will take you to our add-on marketplace. Within the marketplace page you may either see your existing add-ons or add new ones.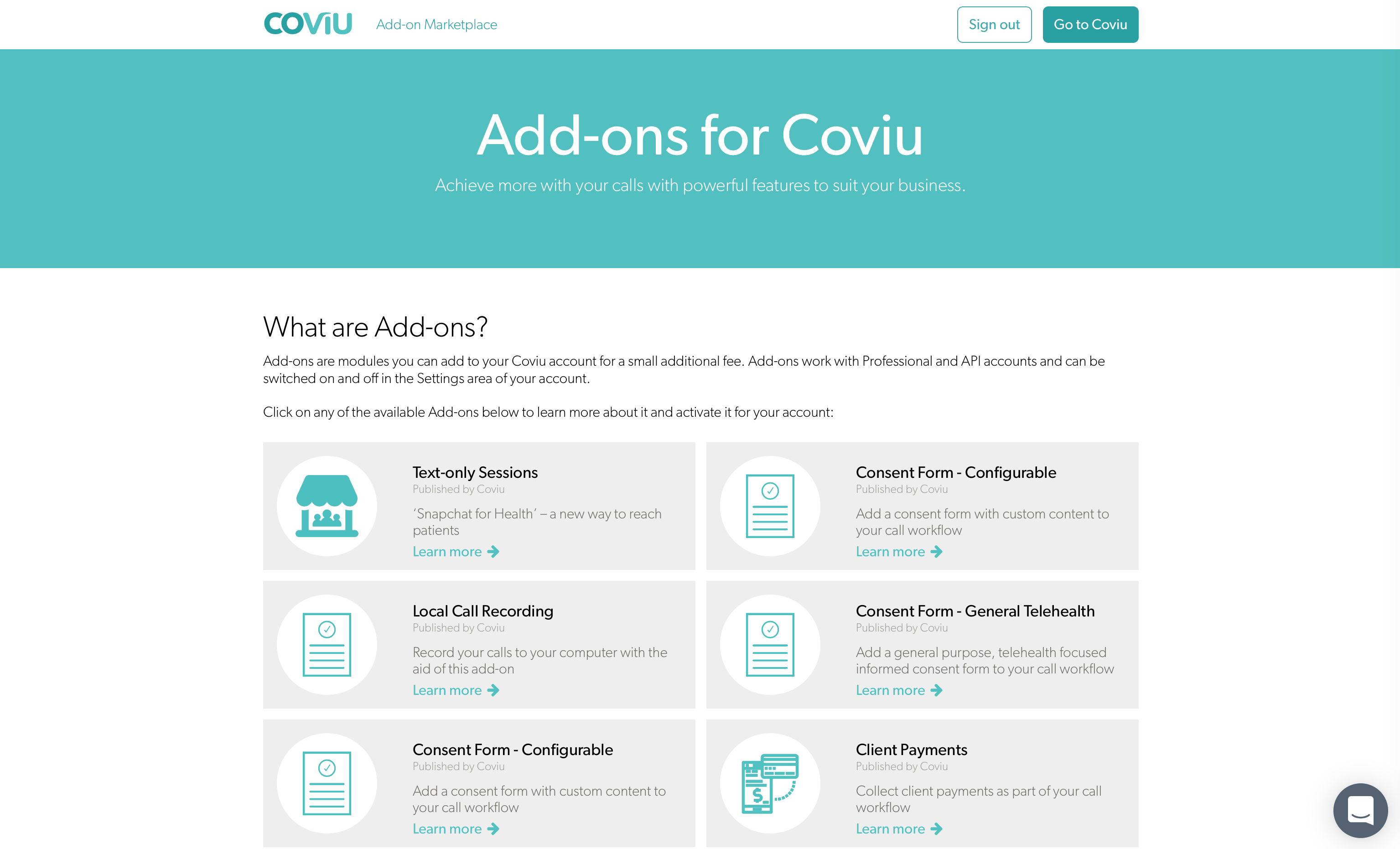 Once you have found the one you are after, you may install it by clicking on it and hitting the 'Install' button.