This article describes how to install, manage and configure add-ons in your Coviu account.
Last Updated: July 2021
NOTE: Changes to the Add-ons in your Coviu account can only be undertaken by your Coviu Account Administrator.
TIP: To view the range of Coviu add-ons, visit our Marketplace.
Coviu offers a wide range of add-ons that can make your consultations with your client or patient even more effective and seamless.
If you would like to install and add-on or just browse our library of ever growing tools this can be done quickly and easily from the comfort of your web browser.
To access your current add-ons and to add more, click the Add-ons menu on the left hand side.
From here, you may configure existing add-ons, uninstall them if you prefer not to use them or add new ones from the marketplace.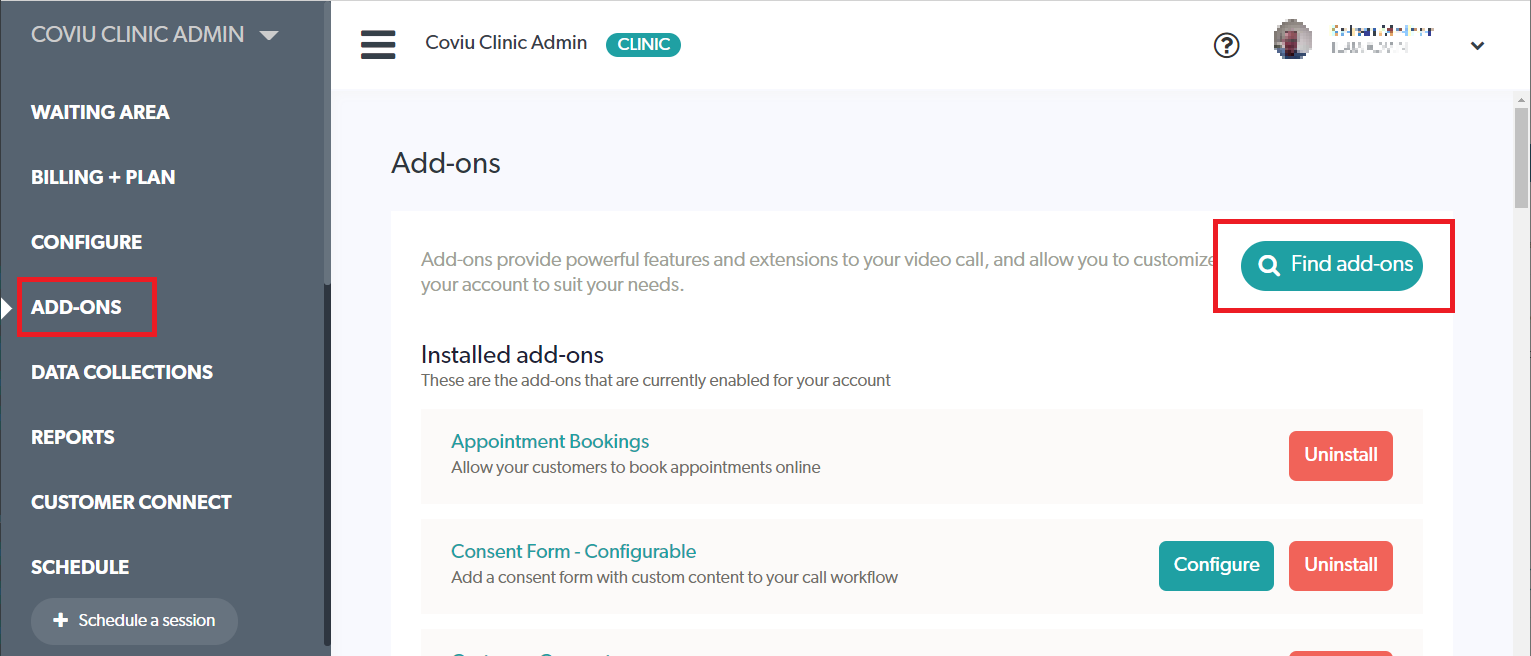 To add new add-ons, click the Find add-ons search tool which will take you to our add-on marketplace. Within the marketplace page you may either see your existing add-ons or add new ones.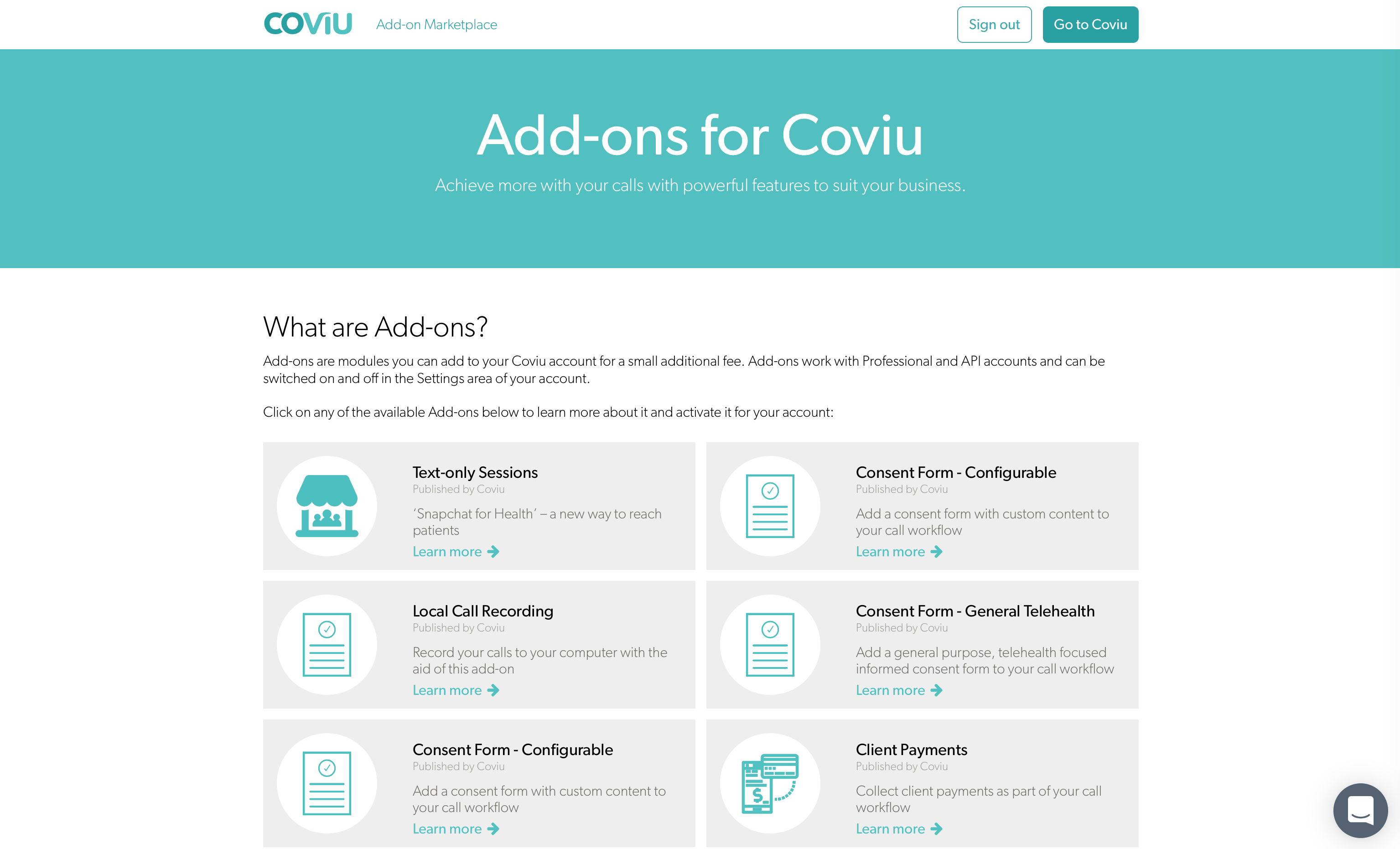 Once you have found the one you are after, you may install it by clicking on it and clicking the Install button.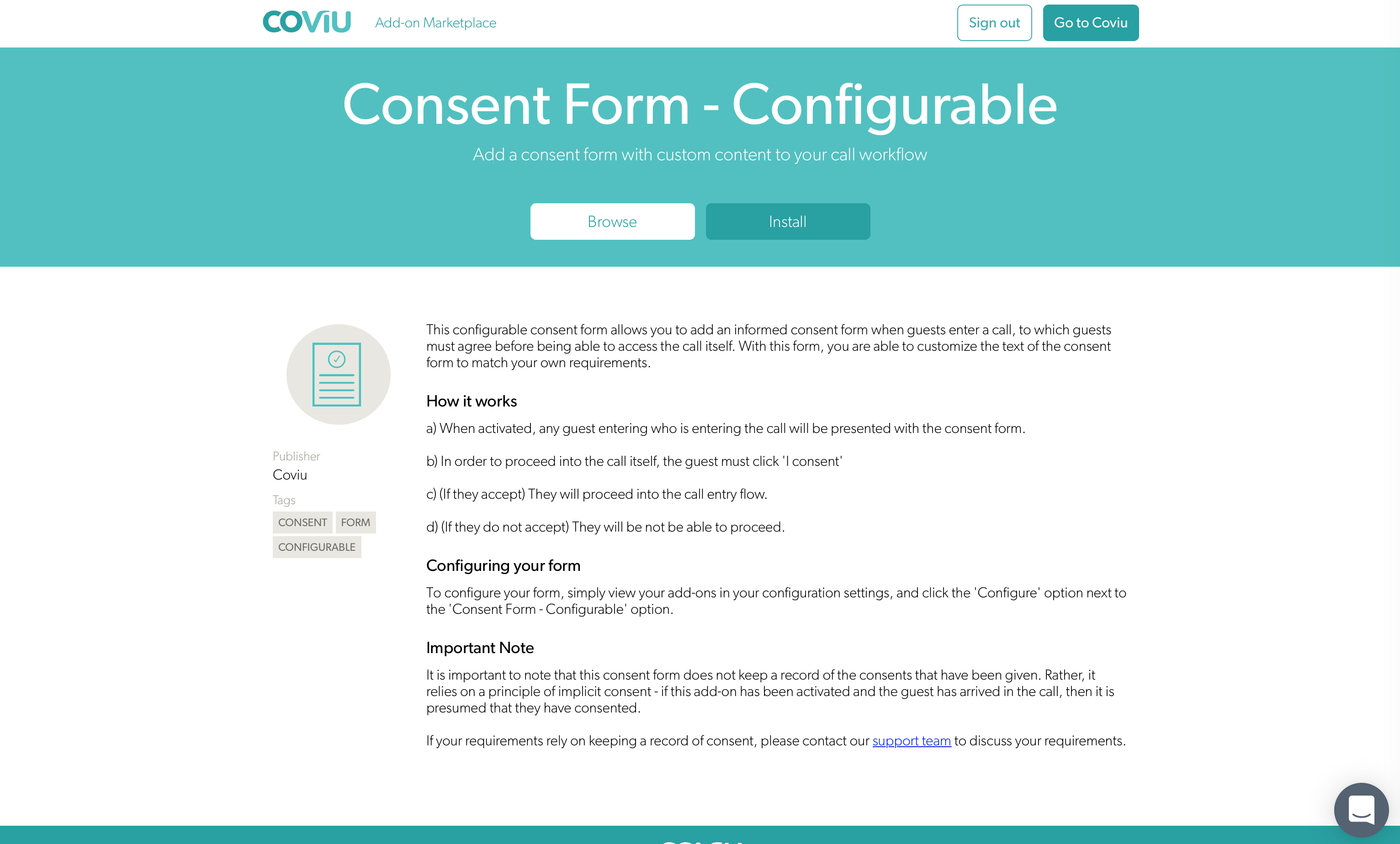 You have completed another Coviu help article. You now know how to find add-ons and access our Marketplace.
If this is not what you were looking for, explore our knowledge base and search for another article from here.
If you still require any assistance, please do not hesitate to get in touch with our friendly Customer Success team using any of the contact methods available here.