Meeting and User Room Call Reports
This article runs through new call activity and reporting functions available on Coviu.
Last Updated: Sept 2021

Coviu account owners and administrators will see the Reports section displayed on the left-side menu of their Coviu dashboard.

In this section, and under Activities, there is a new report called Meeting and User Room Calls that will report on the detailed activity of your clinic through meeting and user rooms. This includes:
Number of calls in meeting and user rooms
Information about all participants in a call that was held in these rooms during the reporting period, for both the host and guests
Duration of call times
Time of entry and time of exit
Bandwidth information for debugging if required.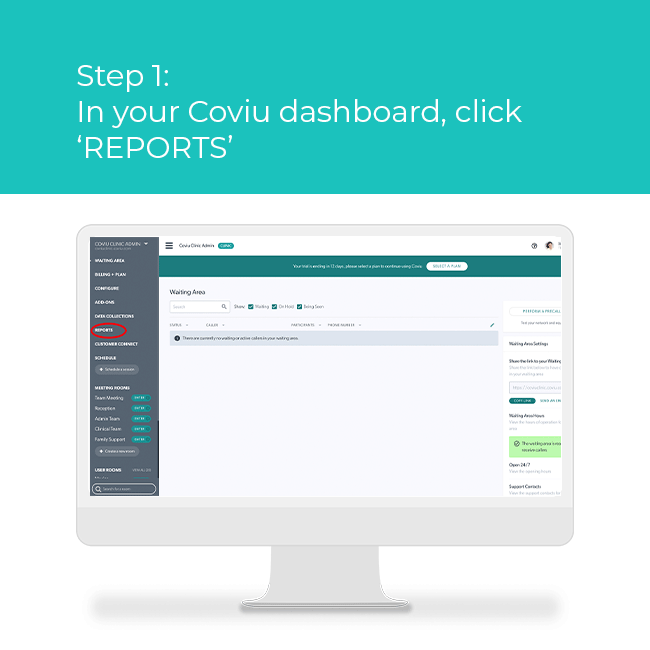 ---

What if I still need help?
Use the Help chat bubble on this page to get in touch.

Check out our other Contact options on this page
You have completed another Coviu help article. You now know how to access User & Meeting Room reports.
If this is not what you were looking for, explore our knowledge base and search for another article from here.