Meeting and User Room Calls Report
Coviu Clinic users will be able to see 'Reports' on their Coviu dashboard. In this section, and under 'Activities', there is a new report called 'Meeting and User Room Calls' that will report on the detailed activity of your clinic through meeting and user rooms. This includes:
Number of calls in meeting and user rooms
Information about all participants in a call that was held in these rooms during the reporting period, for both the host and guests
Duration of call times
Time of entry and time of exit
Bandwidth information for debugging if required.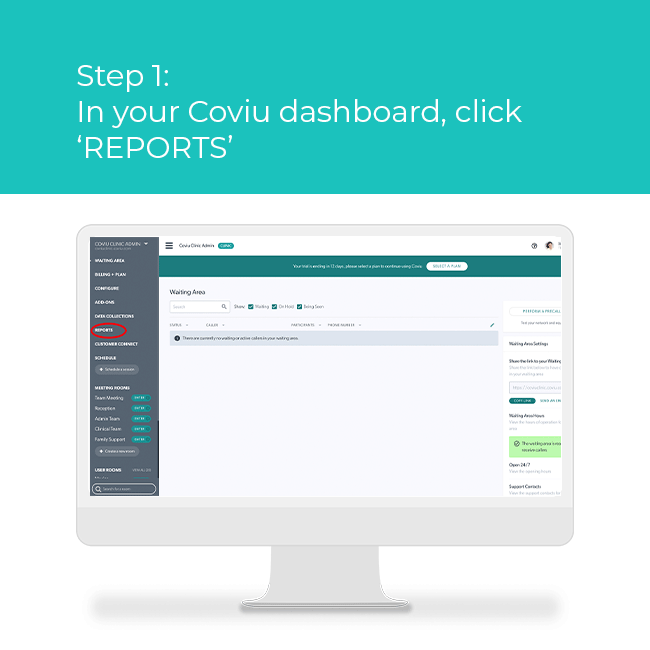 Please contact support@coviu.com for any questions.


Updated 22/09/21