New Grid View Layout
This new grid view layout will create the most efficient use of space with participants' video feeds, creating even sizing for each participant window. The new layout (ideal for call sizes larger than 4 participants) will also dynamically change to best fit participants on any window browser size.
You can adjust your layout whilst in a call by clicking on 'Settings' in the top left corner and clicking 'Select Layout'. Here you will see the option to change between the 'Classic' layout (current view) and 'Grid View' layout (new view).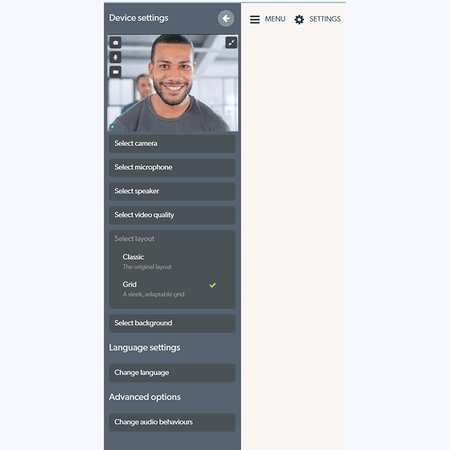 Please contact support@coviu.com for any questions.
Updated 25/11/21