New 'INVITE+' Button
We have created a new button allowing you to invite participants to the waiting area. This button is located at the top right corner of the waiting area and is labelled 'INVITE+'.

This button simply opens the same invite popup modal which is opened by clicking the 'SMS or Email' button on the right-hand side menu in the waiting area.
This can be found on Professional, Clinic, Enterprise and Trialling accounts.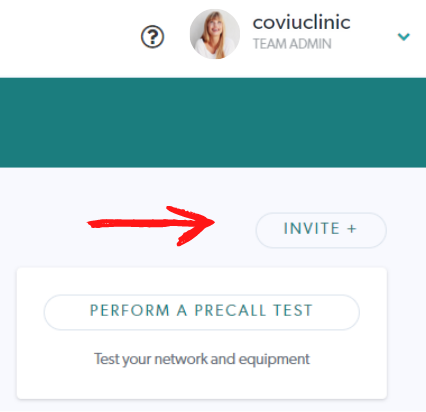 Please contact support@coviu.com for any questions.
Updated 21/10/21