New Video Feed Messaging
When a participant is in a Coviu call on their mobile device and they either receive a phone call or switch to another app, their video feed will disappear despite the participant still being present in the call. This is due to the participant clicking out of the Coviu call causing mobile device security measures to inhibit the ability to continue the video feed. To alleviate confusion, the other participant will now see the following message, 'This participant has been interrupted by another app or call. Please wait for them to return'.


This update has automatically been applied to all accounts.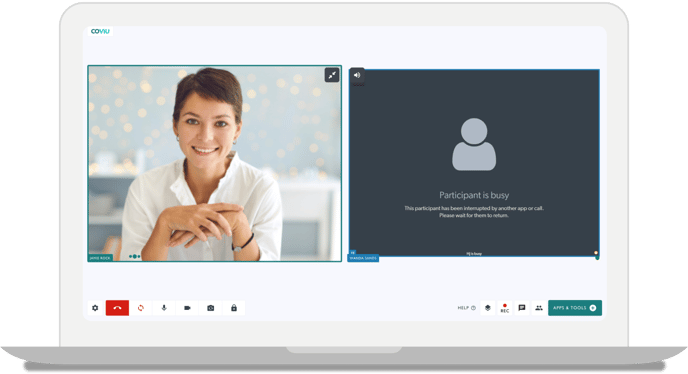 Please contact support@coviu.com for any questions.
Updated 26/09/22