Organisation and Platform Reporter Roles
Now on Enterprise and HD accounts, two new Organisation and Platform Reporter roles can be assigned to users at a platform or organisation level when full administrator access is not needed for that person. These roles will have access to reporting functions only.


When inviting users to a Platform or Organisation, there is now an option to choose Reporter or Admin.
A Reporter will be able to run reports at the Platform, Organisation and Clinic level.
Platform Reporter View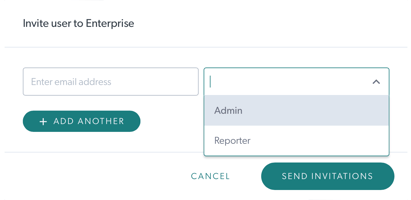 Organisation Reporter View
Please contact support@coviu.com for any questions.
Updated 23/05/22