Pearson Stimulus Books & Digital Administration
Coviu has partnered with Pearson Clinical to enhance our Pearson assessments delivered through Coviu. Digital administration is now available for the following Pearson assessments in addition to the Pearson stimulus book:
Through the added ability of digital administration, clinicians will be able to view the questions for each item in the assessment next to the stimulus book. The administration instructions will be available to examiners conducting Pearson assessments on-screen ensuring maximum engagement with the examinee.

For the above US Assessments, Digital Administration is included within the Assessment once installed. For the above AU Assessments, Digital Administration will need to be installed for the supported Apps. The App is free to install. Learn more here.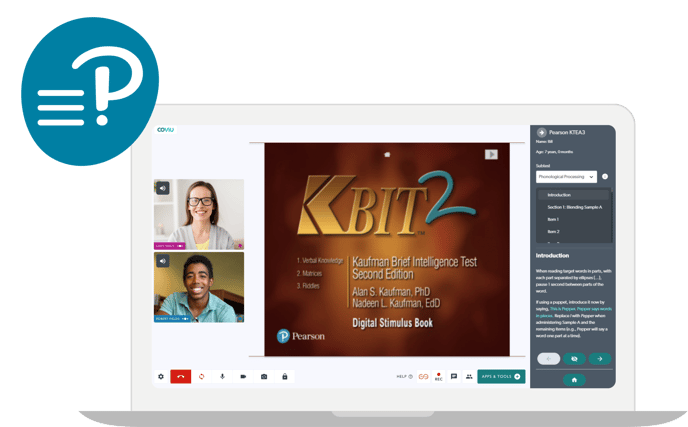 Learn more about Pearson on Coviu here:

Help Articles:
Please contact support@coviu.com for any questions.
Updated 05/07/23