Post-Call Quality Feedback
Now when participants end a call, there is an option to give feedback about the in-call experience to help us better understand issues that may arise during a call. This will allow us to address issues faster to optimise your in-call experience.
The information submitted in the post-call quality survey will not be shared and does not necessarily warrant a response from the Coviu team.
This new feature has been added by default to all accounts however, this feature will not appear if another post-call link has been configured.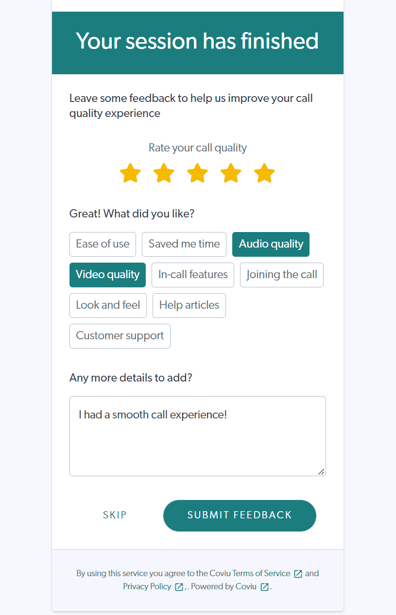 Please contact support@coviu.com for any questions.
Updated 23/11/22