Recording Incoming Phone Calls
For Enterprise and HD clinics that have a phone number provisioned, incoming call recording can now be configured. The configuration menu will now allow you to enable recording as well as set a message to advise callers that a recording will occur. All recordings are captured in Data Collections.
To enable this feature please reach out to your account manager.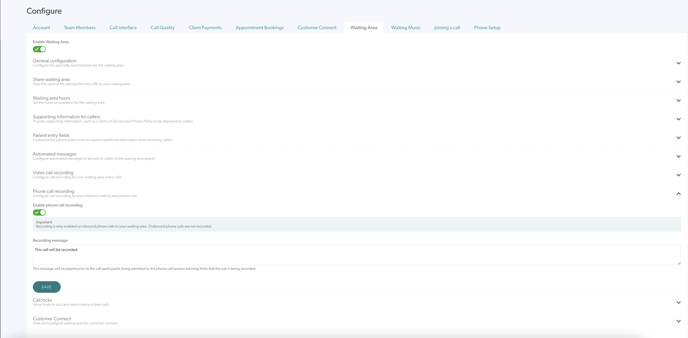 Please contact support@coviu.com for any questions.
Updated 26/08/22