Revamped Reporting Capabilities
Now on the Premium plan, when you go to the 'reports' tab you are able to set up your reporting fields and generate all the reports Coviu has to offer. The report generation has been improved and is now faster and more reliable.
We have also created the ability to see a list of all the most recent reports (up to 24 hours), located under the new history page. When downloading reports you'll now see report generation process information i.e. % of completion.
If providers decide to not download the report immediately but would prefer to email it, a link will now be sent to their inbox with a link to download when the report is ready.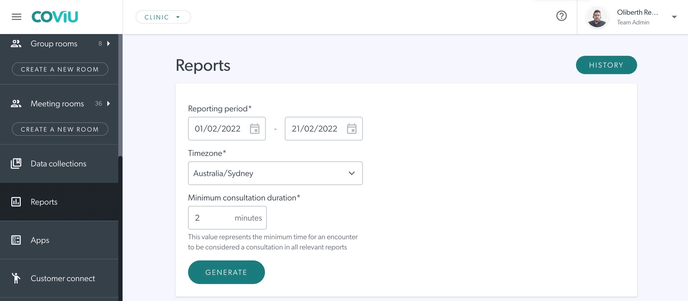 This new feature is available on our Premium plan. To upgrade, click here to learn how to change your plan within your account.
Please contact support@coviu.com for any questions.
Updated 23/02/22