Scheduled Sessions Updates
Improvements were applied to the Scheduled Sessions App including:
The interface for adding a participant (Host or Guest), was updated and has been included in the main booking interface.
You can now choose the timezone of your participant's location.
We've added more duration options while still allowing for any custom duration options to be set.
SMS confirmations can be sent to both Hosts and Guests.
You are able to configure email appointment reminders in both Scheduled Sessions and Customer Connect Bookings!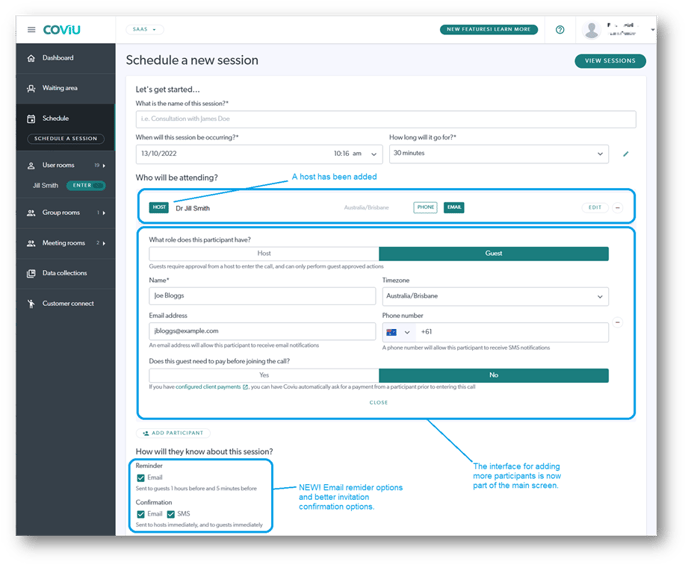 SMS Appointment Reminders

Coming soon, you will have the ability to set configurable SMS Reminders. Available for Scheduled Sessions and Customer Connect bookings.
Please contact support@coviu.com for any questions.
Updated 19/10/22