How to get fast access to your rooms
When signing up to Coviu, you get at least one personal room as your private room that you fully control. With a Coviu Account you also get a personal "office" within the subdomain of your team.
Typically, your "office" link is the one you use the most - it's where you meet with people personally.
Then you also have meeting rooms that are shared with other team members and where you may hold regular team or customer meetings.
Now, as you are busy working, you often need to use these links in meeting invites.
We've found a couple of small setup steps make you much more efficient:
1. Add your "office" link to your work email footer
Adding a "Video call: https://xxx.coviu.com/room/@yourname " link to your email footer makes it easy for you to copy it into an invite email or appointment booking. Here's an example of my footer.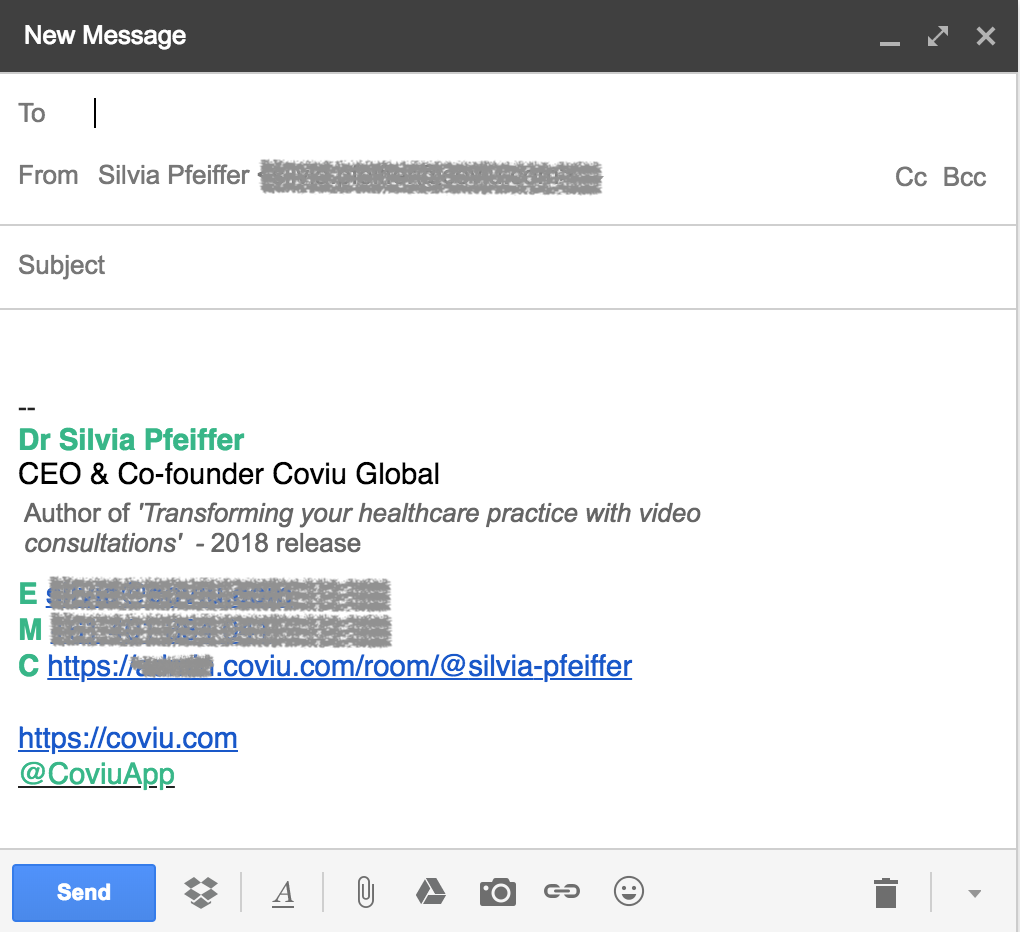 2. Add your video links to your bookmark bar
As you frequently use and copy the same Web link around, you might as well add it to your browser's bookmarks. Preferably the bookmark folder that can be always in front of you.
In Chrome, you click on the little star at the end of your URL bar, pick the "Bookmarks Bar" as the folder and save it:

Then you find yourself with a link to your room in the bookmark bar underneath the URL bar. Right-clicking on it allows you to copy it and open in a new tab: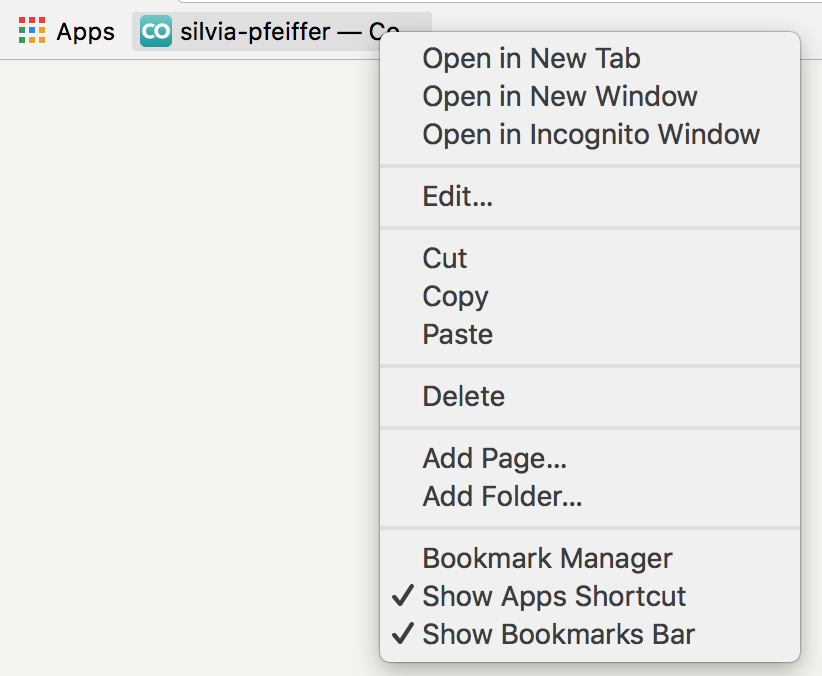 If you have any further ideas on how to manage your room links, feel free to share!