User Profile Completion Tracker
Now, users can complete their user profile to enhance their Coviu experience. You will see a tracker that indicates how complete your profile is which takes into account providing a photo, mobile number, role and speciality information.

Mobile number is not used as contact information by Coviu, but will be used when auto-populating relevant areas of your Coviu account such as appointment reminders and practitioner profiles.

Users with access to multiple clinics are now also able to set the role and speciality information per clinic, separate from their user profile. The role and speciality information is used to provide relevant Coviu support and communications.

The completion tracker has been installed by default for all Essentials, Standard and Premium Accounts. For Enterprise accounts please contact your account manger to have this enabled.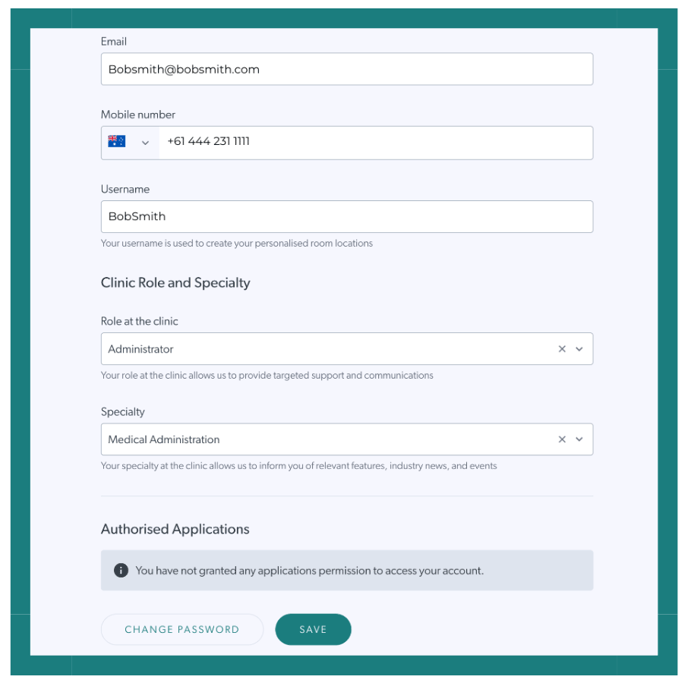 Please contact support@coviu.com for any questions.
Updated 25/1/23