This article explains the Coviu MarketPlace and includes links to an overview and pricing for each one.
Last Updated: Sept 2021
TIPS:
You must be the Coviu Administrator on your account to add add-ons.
If you are on an Enterprise plan, speak to your Telehealth Coordinator or Coviu Account representative about the Marketplace.
At Coviu, we have partnered with a number of experts in the industry to provide you with a range of add-ons that will enhance your telehealth consultation.
How do I search for add-ons?
Visit the Marketplace by going to coviu.com/addons.
In the Marketplace, you can click a Category to group the add-ons to your profession or to a certain type. Otherwise, scroll down the list of add-ons to find the one you're after.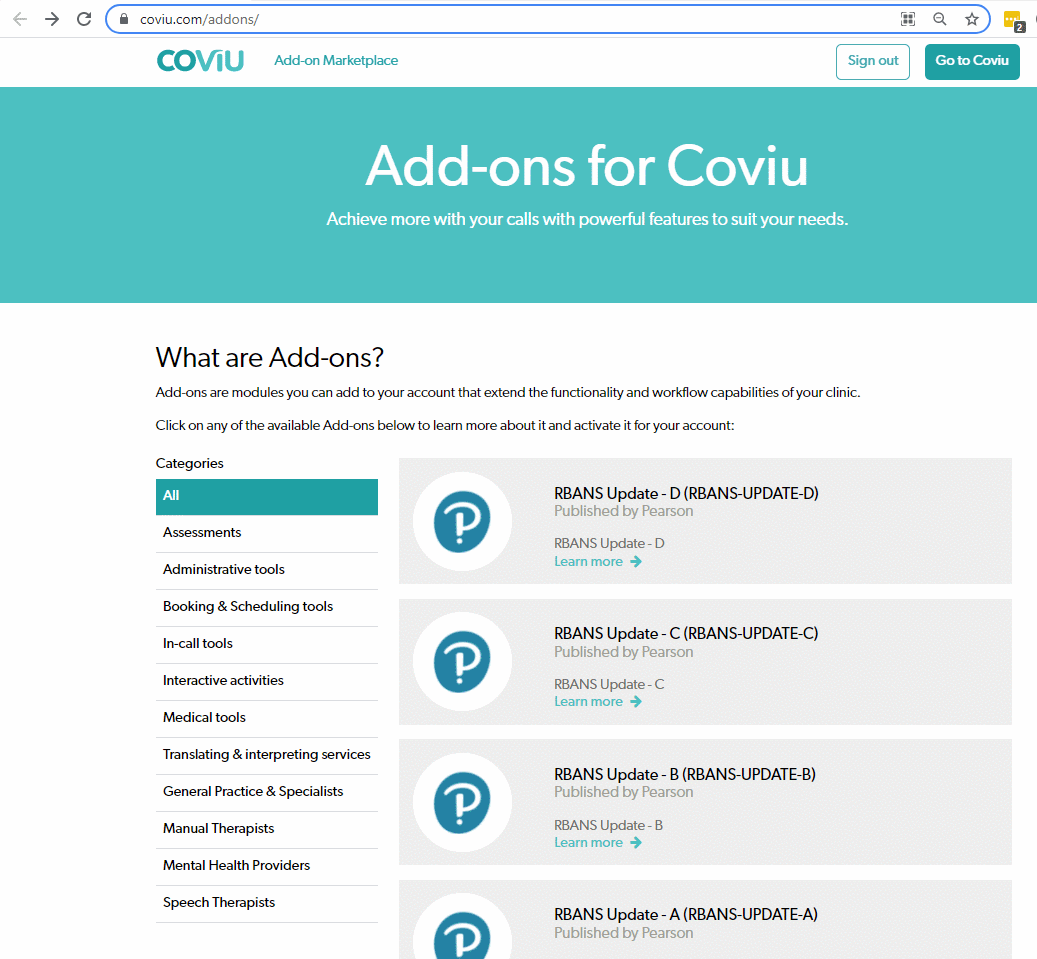 How much does an add-on cost?
Some add-ons are free and some are charged on a monthly subscription. Click the add-on in the Marketplace to show the price for the add-on.
How do I know which add-ons I already have?
Enter your Coviu account as you normally would.
Click the Add-ons tab in the left hand menu.
Scroll down the list of add-ons to see what you have.

What if I can't see one I think should be there?
You are welcome to contact us through one of the options here. Please provide us with as much detail about the add-on as you can so we can research it and gauge whether it is a possibility.
You have completed another Coviu help article. You now know how to use the Marketplace to install and use Add-ons within your Coviu account.
If this is not what you were looking for, explore our knowledge base and search for another article from here.
If you still require any assistance, please do not hesitate to get in touch with our friendly Customer Success team using any of the contact methods available here
Author: KB