*Coming Soon* - SMS Usage Tracker
With the new feature that will be coming soon which will allow you to set configurable SMS Appointment Reminders for hosts and guests for Scheduled Sessions and Customer Connect bookings, we will also be enabling a SMS Usage Tracker, as there will be SMS usage limits per user/per account. This will be enabled on the Essentials, Standard and Premium plans.
Costs will be incurred for going over your SMS allocation, we will be enabling an in-app SMS Usage Tracker where Admin Users can keep track of their usage. This will be visible in the Dashboard as well as the Billing/Payment area.
Once this feature is available, costs incurred for additional SMS sent will be added to your next-due invoice. The Usage Tracker will also be able to be seen from the next billing cycle start date therefore, SMS usage prior this time will not be subject to limits or additional costs.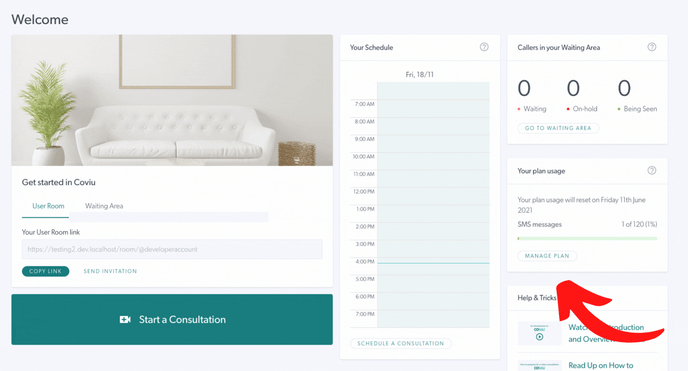 Please contact support@coviu.com for any questions.
Updated 23/11/22