Enterprise - Creating and Deleting Meeting Rooms
For Organisation Administrators and Team Administrators
All clinic users will have access to team meeting rooms that are set up by administrators. These rooms are generally used for staff meetings or communicating patient updates to other practitioners.
To create a meeting room:
1. Select the clinic you wish to add a room to, then enter the waiting area. Click the button labelled '+ Create a new room'.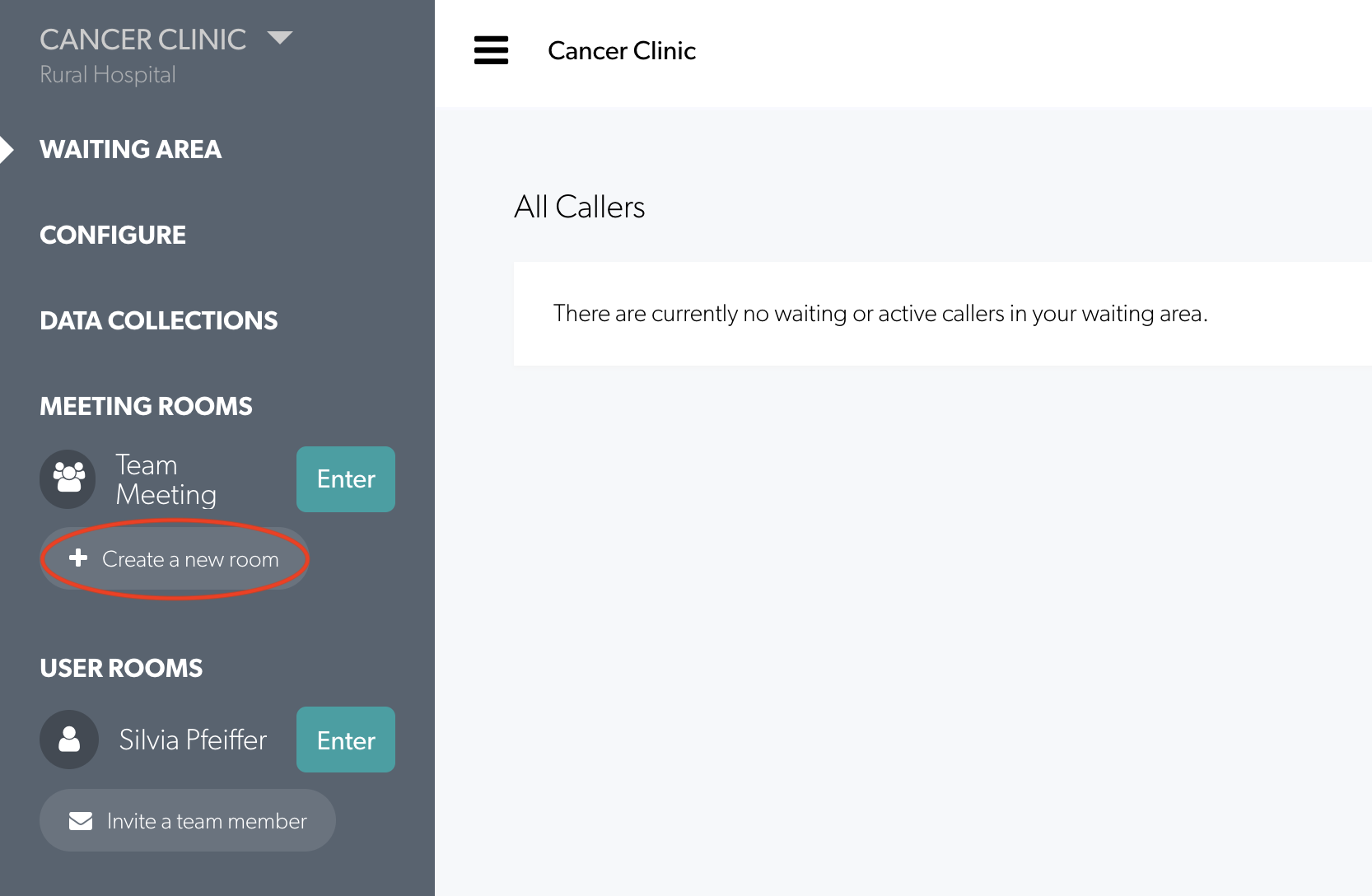 2. Type the name of your new meeting room, then click 'Add a meeting room'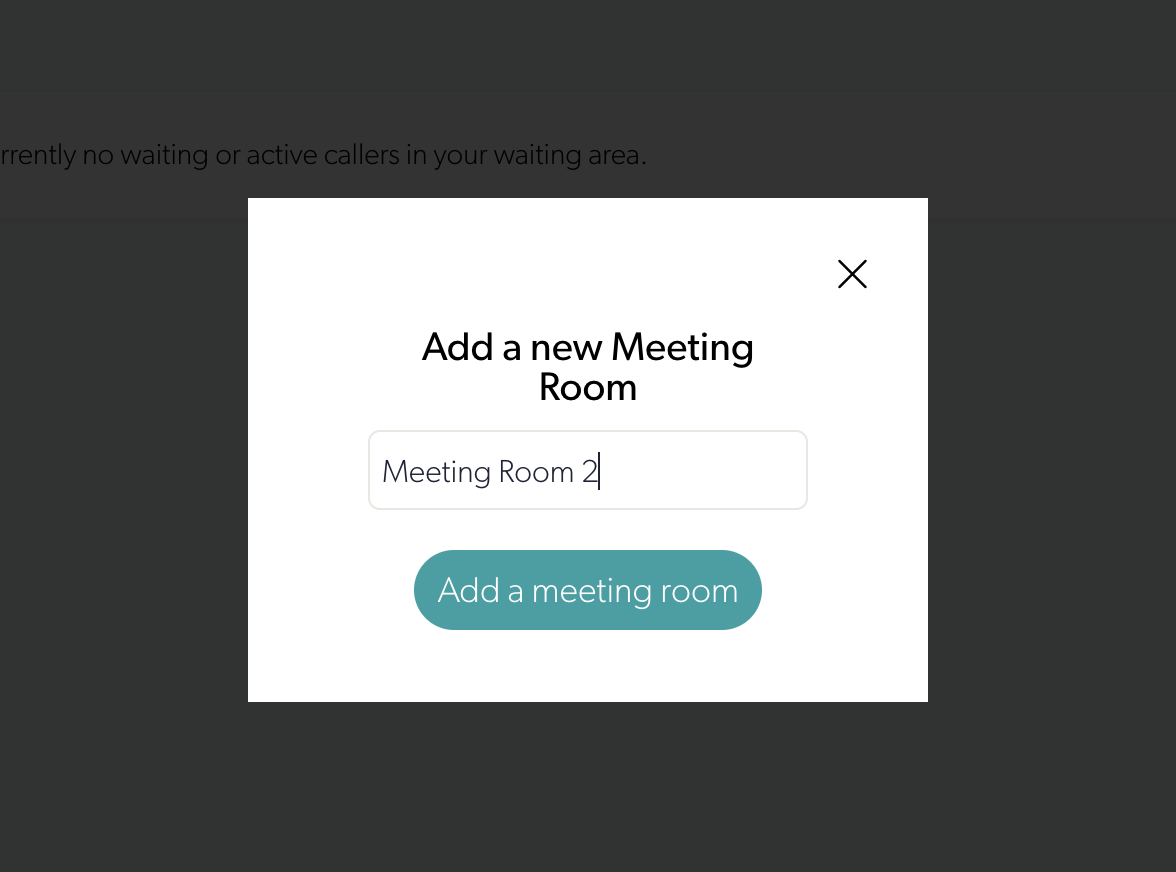 To delete a meeting room:
1. Go to the waiting area of the clinic you wish to delete the room from. Click the 'Meeting Rooms' button and you will see each room name and their associated URLs.
2. Click on the little rubbish bin icon next to the room you want to delete. Then select 'Delete Room' on the pop up screen.