This article describes how to change an Organisation name on your Coviu Enterprise platform.
Last Updated: Jan 2023
Who does this article apply to?

This article applies to Coviu Platform and Organisation Administrators on a Coviu Enterprise plan. Not sure what plan you are on, click here to learn more.
On this page:
---
Why would I need to change the name?
Your Coviu Enterprise platform is made up of three levels, the Platform, Organisations, and Clinics within those Organisations. See the screen capture below for a visual representation.
Depending on how your business/organisation/company/department is structured, you can choose to name your Coviu Organisations after a range of options. You might name them after the services you offer e.g. mental health or speech pathology, or after regions that your teams cover. We often recommend structuring your platform around the services you offer rather than regions, but this decision would be made during the discovery phase of your implementation.
If a service name changes or a region changes, you might like to change the name of the Organisation to reflect the new name. Read on to learn how to do that.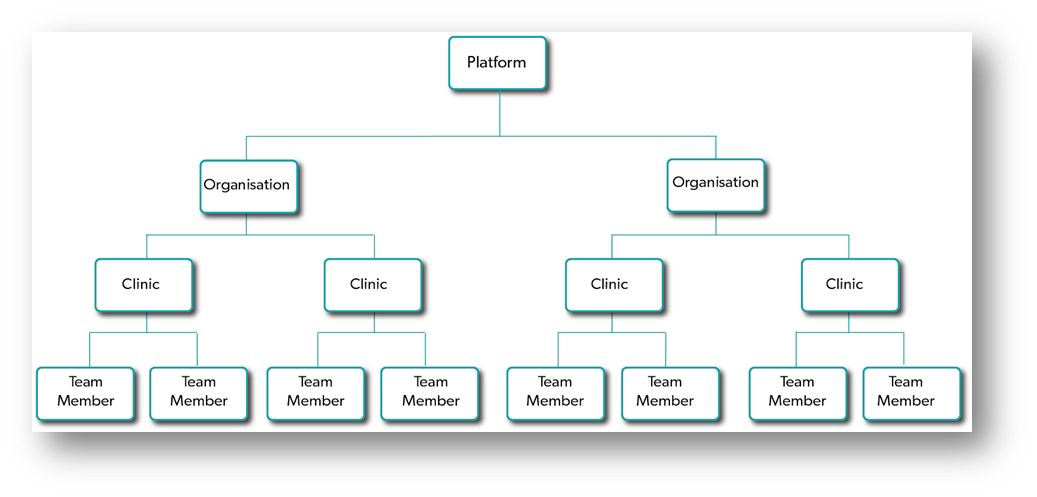 ---
How do I change the name?
Log into your platform as you normally would.
If you are the Platform Administrator, you will land at the Platform dashboard. Click on the My Organisations menu option and then click on the Organisation you wish to rename.
If you are the administrator of the Organisation you wish to rename and not the administrator of any other Organisations, then you will land at the relevant Organisation dashboard.
Click the Configure button in the left hand menu.
Find the Organisation Name field and change it to what you would like it to be.
*SAVE your changes! Scroll down that page to find the Save button and click it.
You might need to refresh your browser to see the change you have made.
---
More support options
You have completed another Coviu help article. You now know how to change an Organisation name on your Enterprise platform.
If this is not what you were looking for, explore our knowledge base and search for another article from here.
If you still require any assistance, please do not hesitate to get in touch with our friendly Customer Success team using any of the contact methods available here.