In-Call Features and Abilities
Enterprise - Transferring a Call
For any user with access to more than one waiting area
Coviu's Enterprise platform allows for patients or clients to be easily transferred between clinics and organisations. For example, a patient may be transferred from the front desk reception waiting area to their GP's personal waiting area, or, if a multidisciplinary consult is needed, they can be transferred from each specialist's clinic.
There are 2 ways to transfer a call:
1. Unaccompanied Transfer
You can transfer a patient directly from the waiting area without joining the call.
Enter the clinic's waiting area and find the patient you would like to transfer. Simply click 'Transfer' and select the clinic you want to move them too. Once you make the decision, the caller will be moved to the waiting area of the other clinic.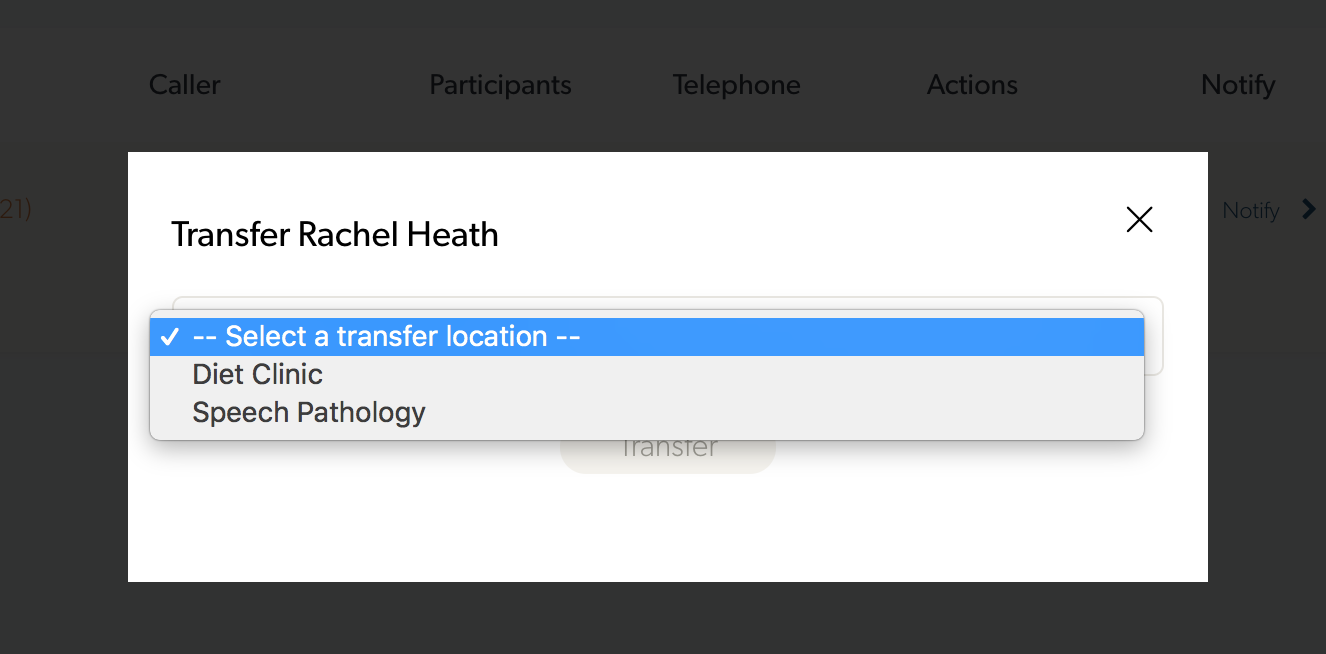 2. Accompanied Transfer
You can transfer a call participant to another clinic's waiting area from within a call.
Click the 'Call manager' button on the top right on the video call page, click the 'Transfer call' button and select the waiting area you want to move them to. Then click 'Confirm transfer'. You will then see the patient waiting in other clinic's waiting area.