How to save a White Board
This article runs through saving your in-call Whiteboard Tool
Last Updated: April 2021


The whiteboard is a rather popular tool among our users and their guests. The most common request we hear is 'a health provider looking to save their whiteboards to later add to a client or patient's file'.

If you would like more information on accessing a whiteboard during a Coviu call, please take a look at this article first.
To save the whiteboard, you first want to click the Download button found on the far right of the annotation toolbar.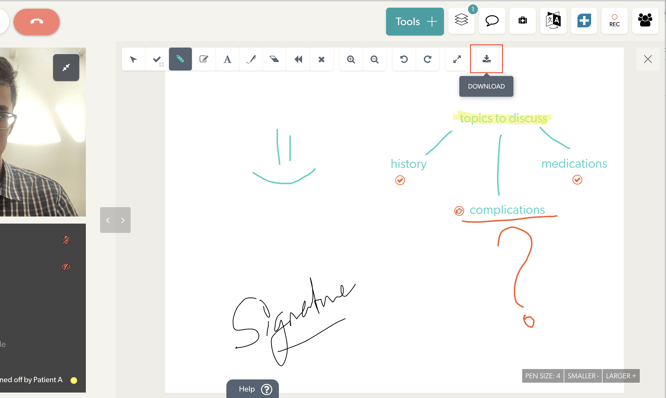 After clicking Download, you'll be prompted with the following message.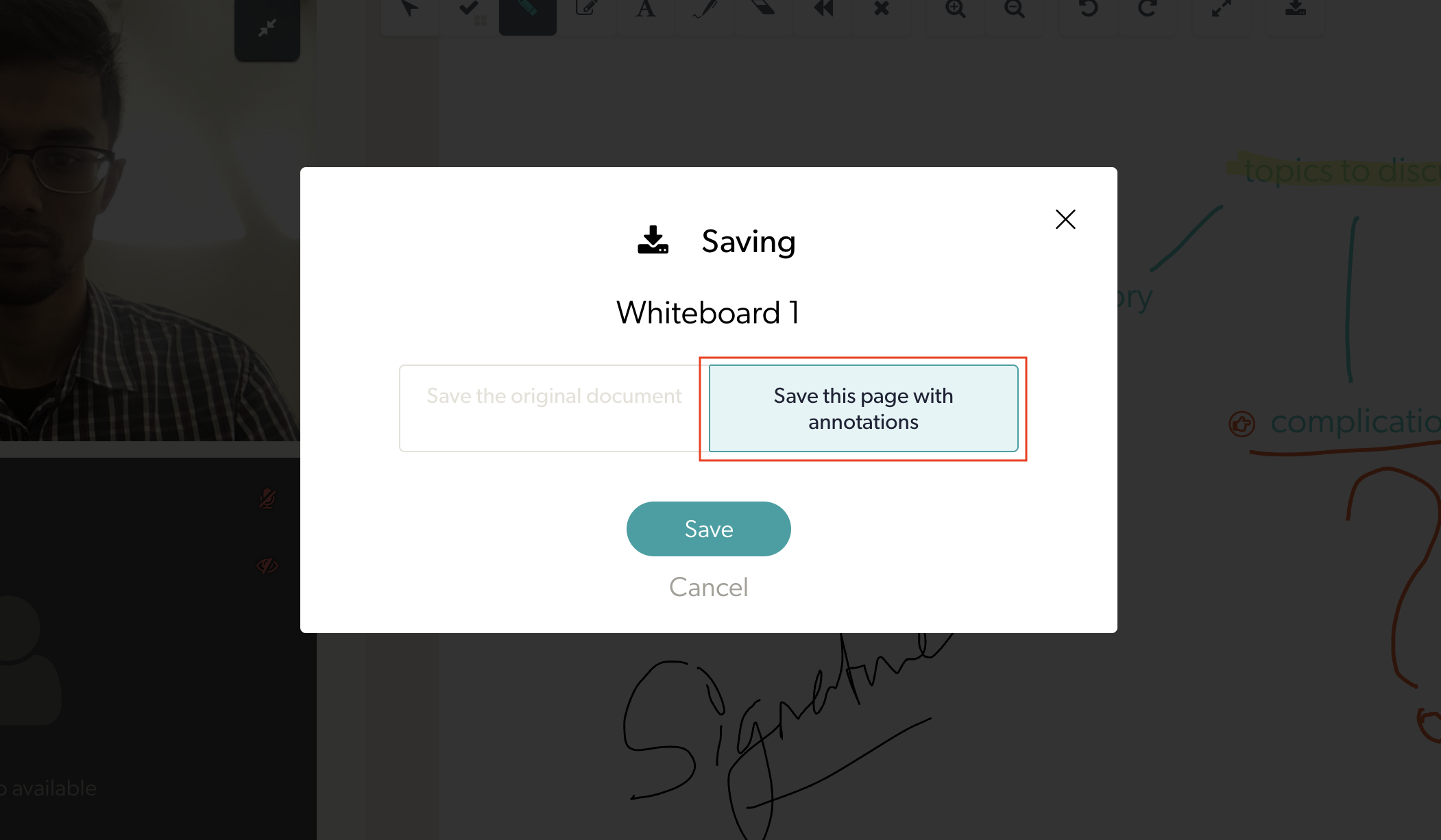 Here, click Save this page with annotations.

Your whiteboard should then begin to download and will be saved in your local Downloads folder.





From there onward, you can move the saved file to your client or patient files, or to a separate folder, or rename the file, etc.


If you still require any assistance, please do not hesitate to get in touch with our friendly Customer Success team using any of the contact methods available here.



Author: KI