This article runs through the use of the in-call Whiteboard tool
To access the Whiteboard tool in a call, you'll need to go to the top right corner of your Coviu call - you will see a Tools+ button.

Click on Tools +, you'll be shown a list of available tools that can be used in call.
Next, click on Add a whiteboard. Note: You can 'Make tools view-only for guests' when ticked if you do not wish to share tools with guest/client.
For help with the Menu hide tool look at this help article.

Now you can use the Whiteboard. We have different features available when using the Whiteboard. These will come up on the top of your whiteboard in the annotations bar. If you don't see the bar just move your cursor to to top of the screen until it appears. Features available are as follows -
Point & move
Stickers - smiley emoji, star, thumbs up, cross, tick
Pen
Stickers - smiley emoji, star, thumbs up
Highlighter
Text
Sign
Erase
Undo
Clear all
Zoom in and out
Rotate left and right
Toggle to full screen
Download
To use these, simply click on the feature you'd like to use - and use it by clicking on the whiteboard with your mouse.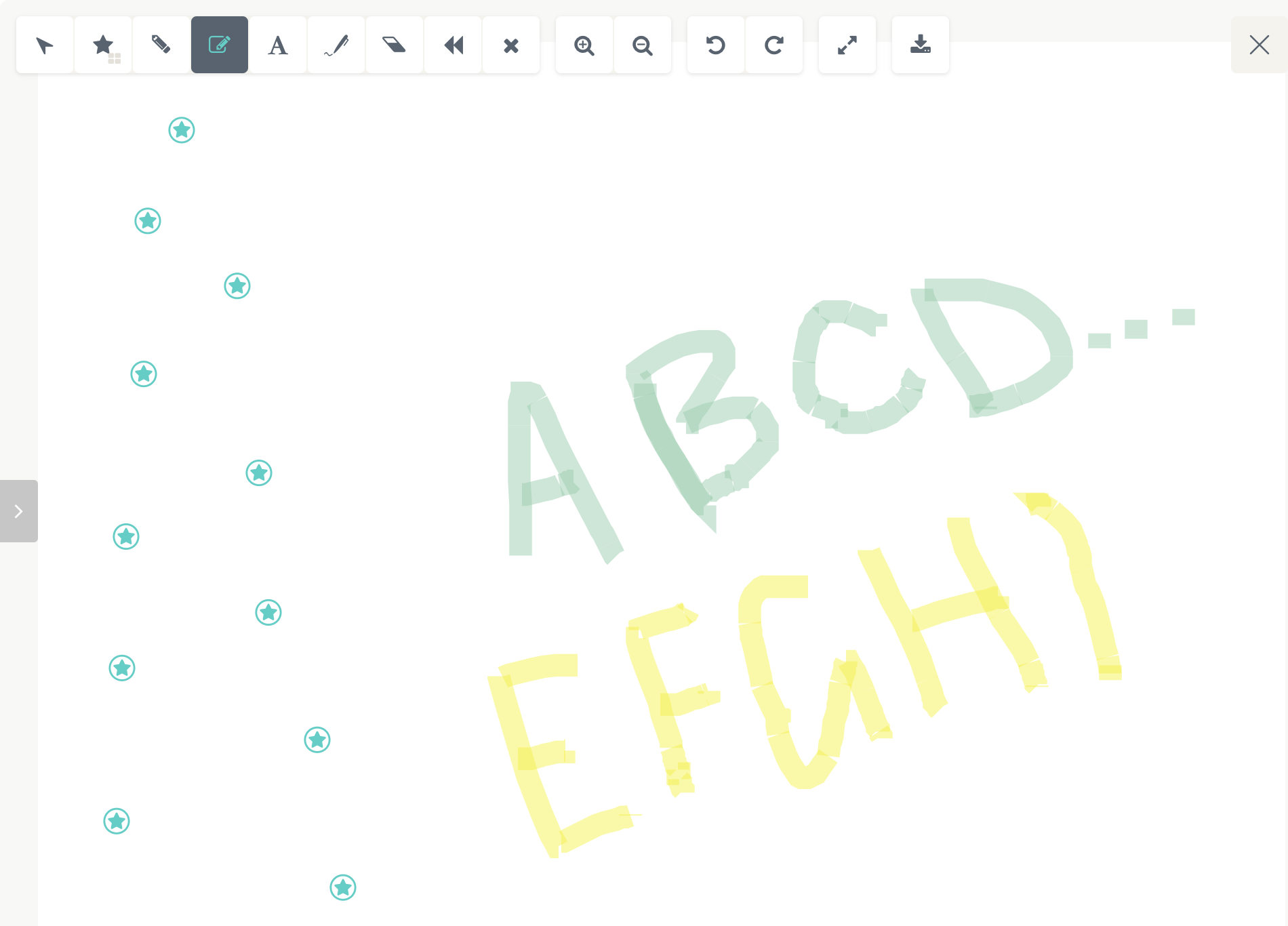 To undo something you have done on the Whiteboard, simply click on the Undo feature.
For help on how to download the content of your Whiteboard, take a look at this help article.