Step by step instructions to use screen share tool
Here is a Video Tutorial on How to use the Screen share feature:
You can currently only share your screen on Coviu if you and the participants are both using google chrome browser on a laptop device.
If you would like to share an application, please ensure that application is open on your computer (do not minimise it- otherwise it will not be recognised).
If you would like to share a browser tab, please make sure you have that tab ready and opened in your browser.
To share your screen click on the tools button in the top right.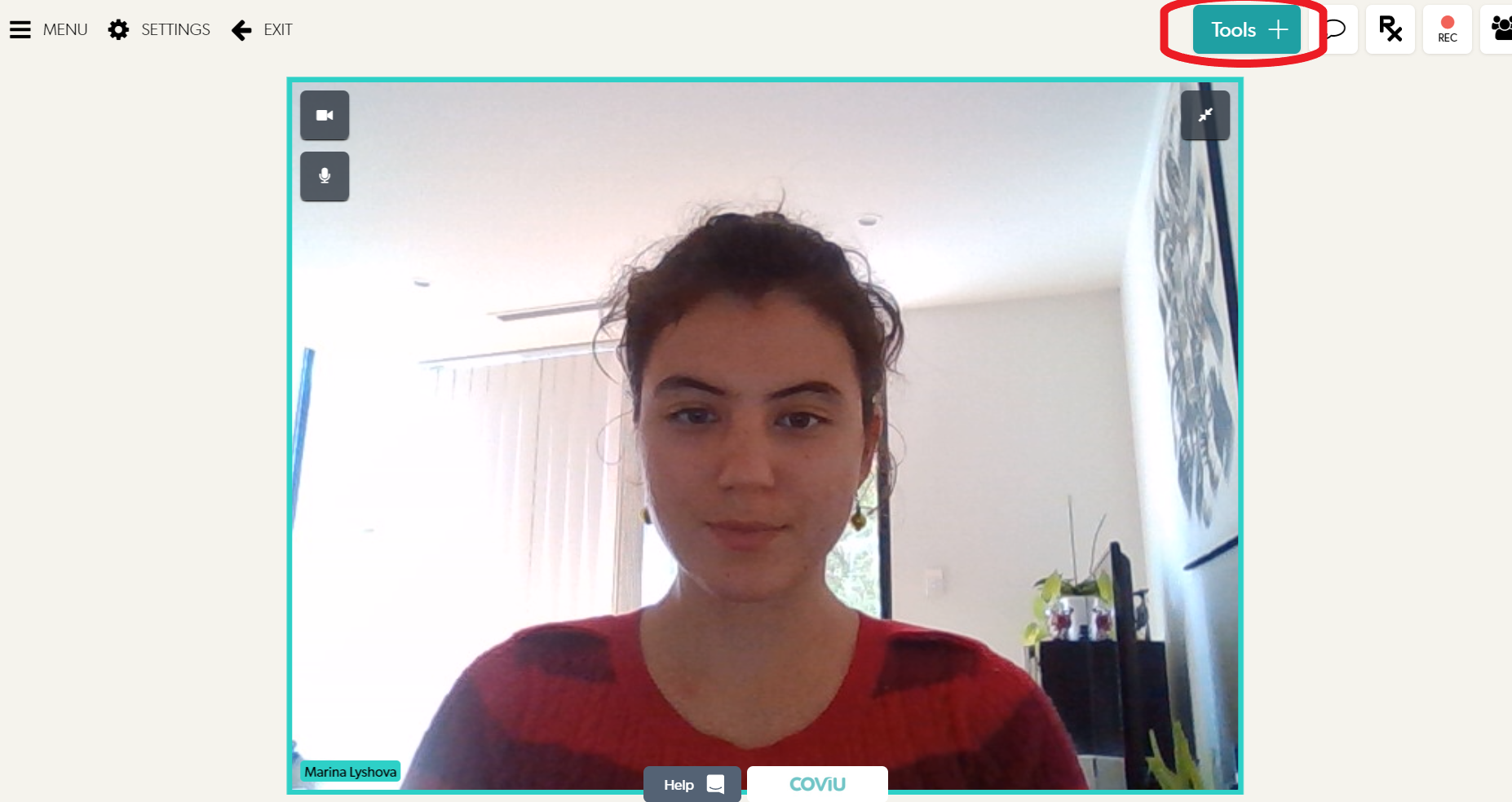 The select "Start a Screenshare" tool.

You will then be asked to selected which component of your screen you would like to share.
You can choose to share:
Your Entire Screen (not recommended for privacy and security reasons).
An Application Window
Chrome Tab
Click on the component that you would like to share as pictured below.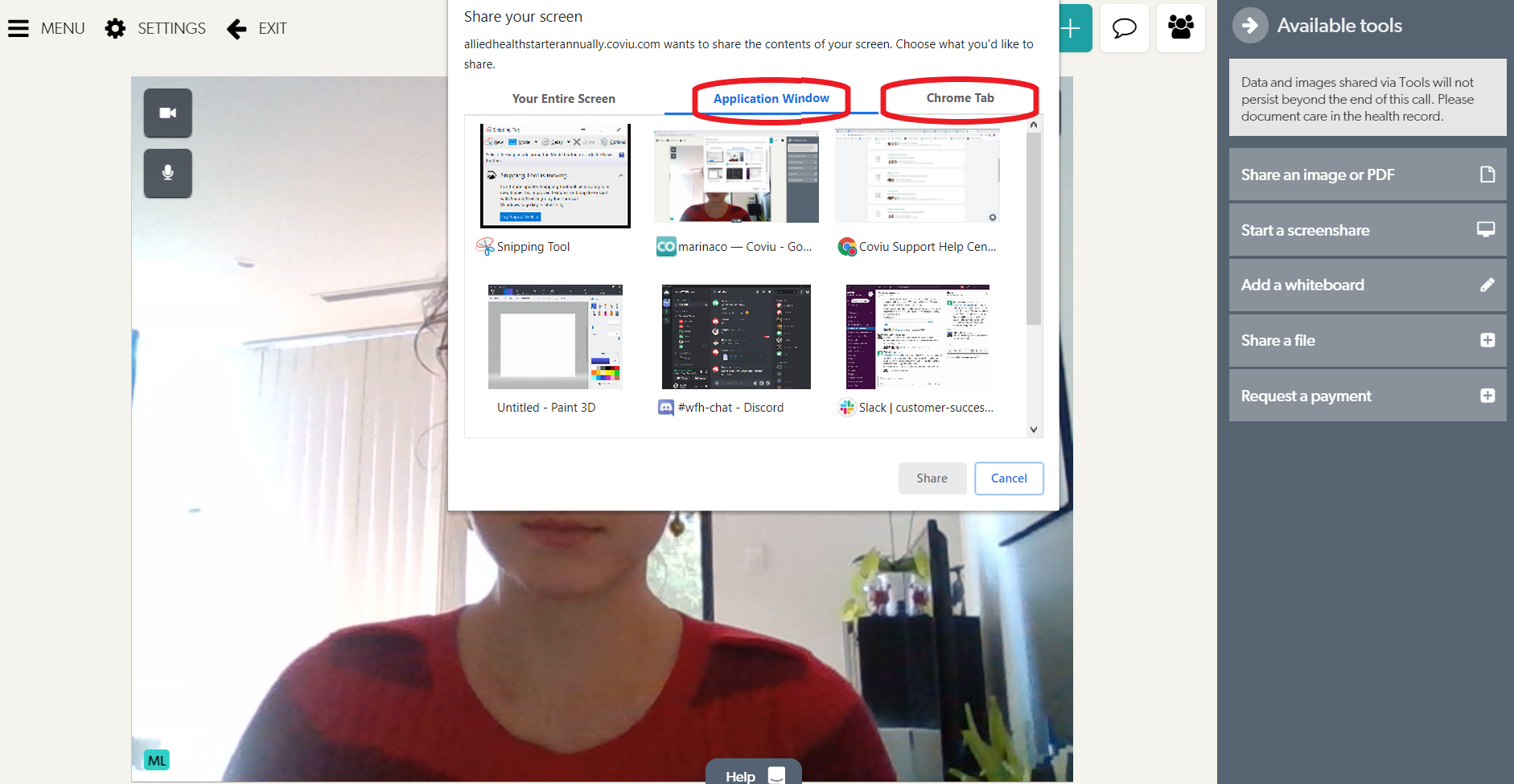 You will then be prompted to select which application or browser tab you would like to share. Click on it to highlight and the "Share" button will become blue.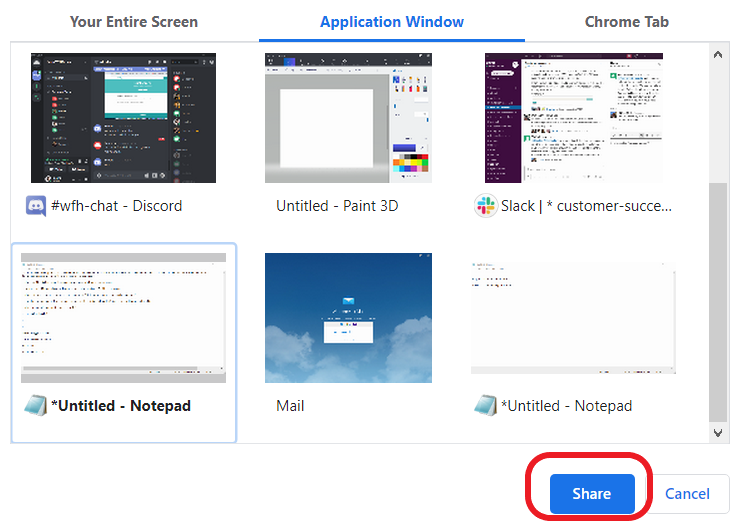 Once you click "Share", your selected screen will be shared with all the participants on the call.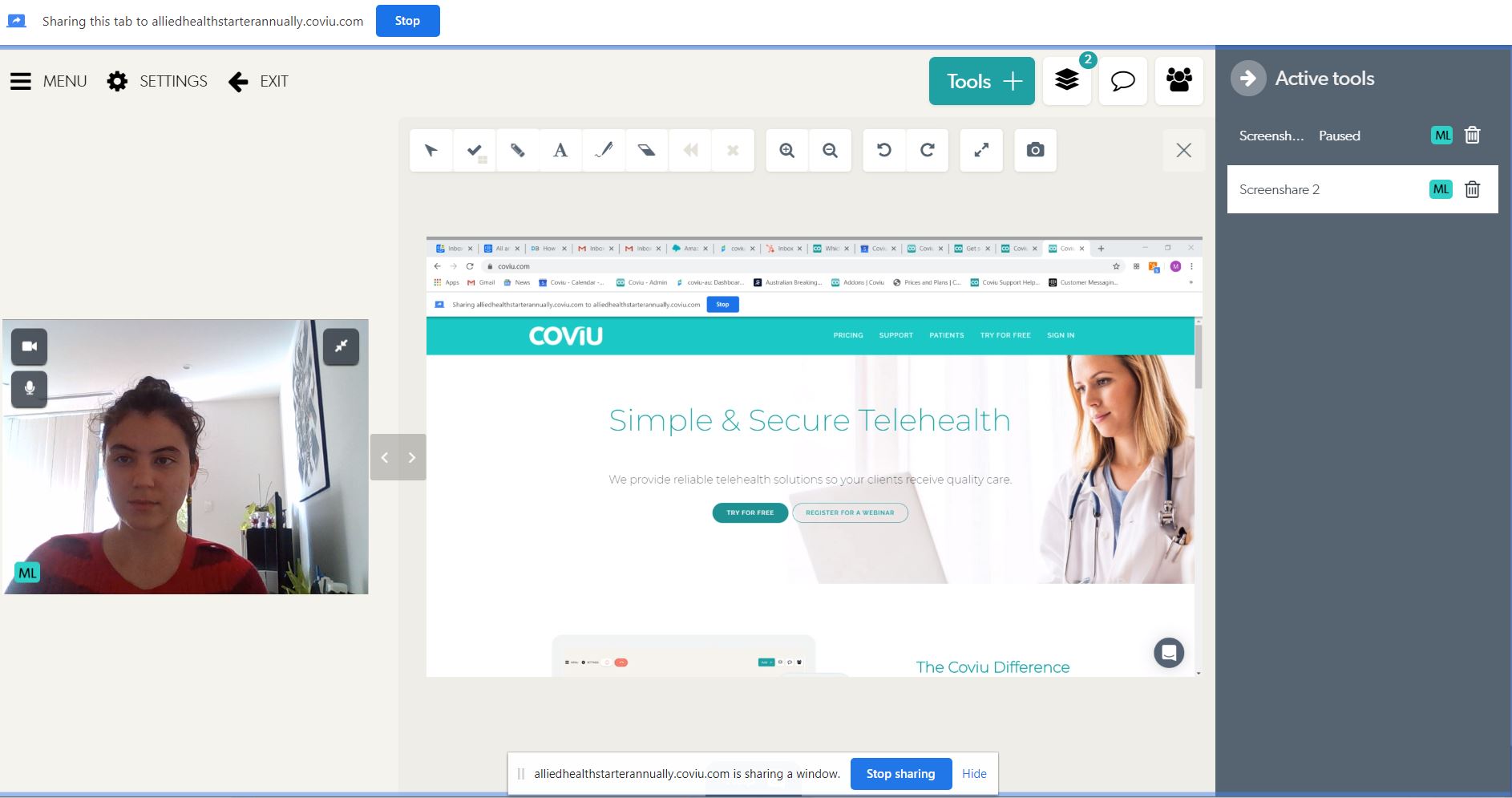 You can stop sharing your screen at any time by clicking on any of the three buttons pictured below.