Enabling screen recording/sharing for Mac OSX Catalina
If you are using a mac running Osx catalina or higher you may need to adjust some settings for screen sharing to be enabled
In order to allow screen sharing on a macintosh computer running Catalina or higher levels of operating system, you will need to adjust a few settings to allow you to share your screen in Google Chrome.
The following simple steps will allow you to use these tools on your imac or macbook.
1) Go to Apple Menu > Systems preference & click on Security & Privacy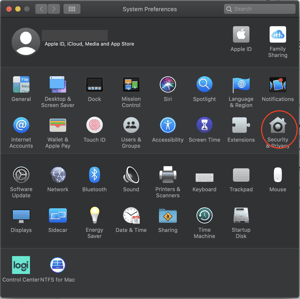 If you are selected to general, click onto privacy

2) Scroll down to and click on 'Screen sharing'
3) Tick the 'allow google chrome screen recording'
Now restart your chrome browser and you are good to go.