This article describes how you can take a payment from your client or patient during a call.
Last Updated: July 2021
TIP: Taking payments from your clients is done through Stripe, our payments partner, so you will need to sign up for a Stripe account prior to integrating with your Coviu account. You can also check out transaction fees from Stripe and Coviu from that same page.
Being paid for your hard work has never been easier with the Request a payment feature in Coviu. A payment can be taken at any time during the call by either yourself, or an administration staff member - depending on your workflow.
To request a payment from your client, follow these instructions:
When you are in a call and ready to request payment from your client, click the Tools+ button.
Click the Request a payment button
In the resulting screen, you can enter the amount and click Provide additional details if you wish to choose the currency or add an additional description. Click Request payment when done and the request will be sent to your client.

Your client will receive a payment request window on their device showing the below:

a payment request has been generated by the clinician/practitioner
the amount and the description
a window allowing the client/patient to input their credit card details and make the payment
the below screen captures come from an Android mobile phone but will be similar across all devices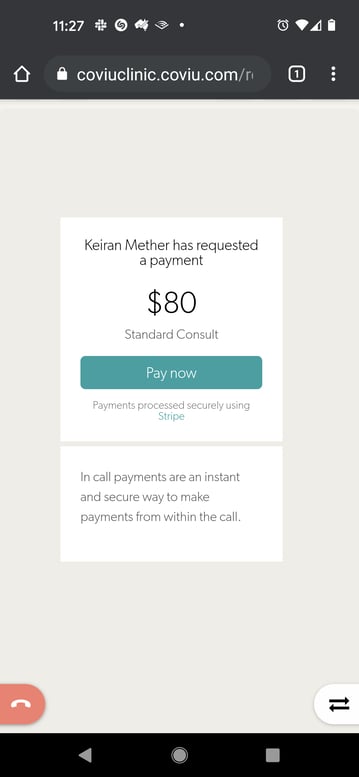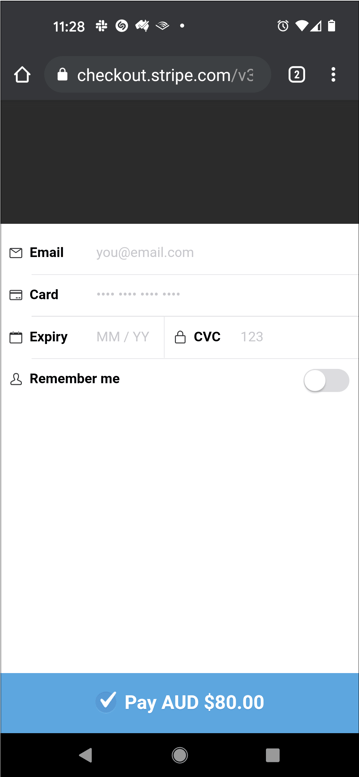 The payment will be received and added to your Stripe account.

NOTE: If you are looking to
Author: KM