New Feature: Web Coaching Add-on
Record training sessions, such as role play, skills assessment or simulation learning, within a Coviu call. The recording can then be viewed by both participants for a debriefing session.
Customised assessment checklists can be created with Coviu, and time markers can be dropped according to the checklist. During the debriefing the host can use the time markers to move directly to the point in the video which needs discussing.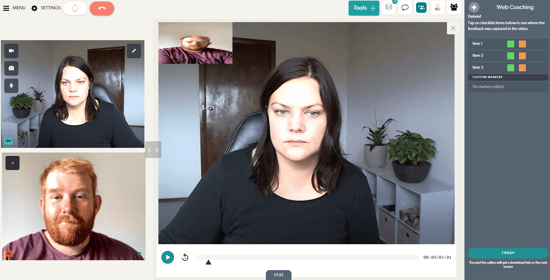 The video recording and completed assessment list can be downloaded and saved by both host and guest. In addition, the debriefing session can be recorded as an audio file and downloaded by the host.
To learn more about how this new feature works, click here.
To install the Web Coaching Add-on, click here.


Please contact support@coviu.com for any questions.


Updated 31/05/2021